Joe Savikataaq becomes the new premier of Nunavut, in Northern Canada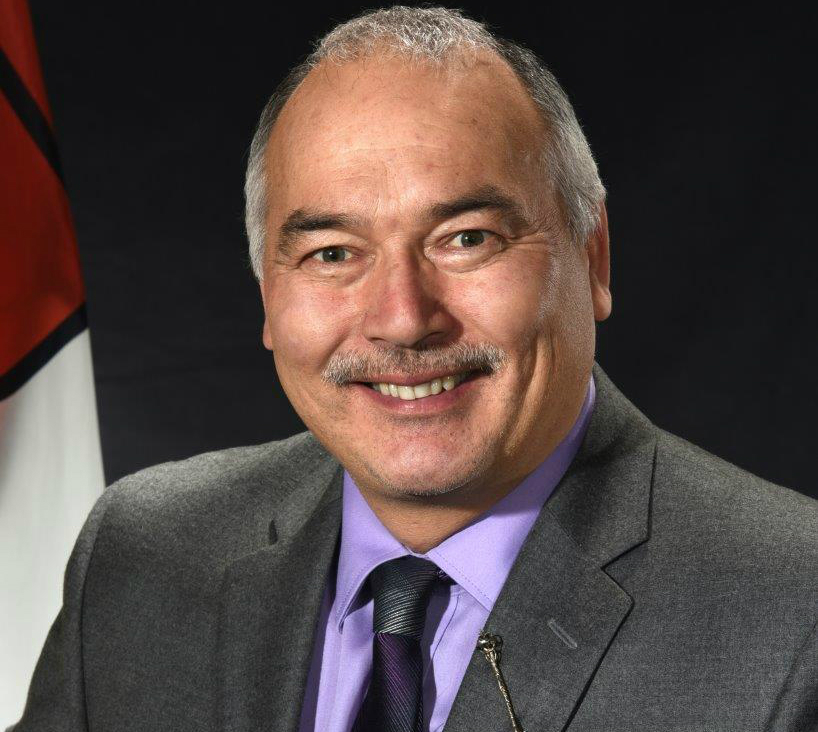 Members of the Nunavut Legislature elected Joe Savikataaq to become the next premier of Canada's northernmost territory Thursday, after his predecessor Paul Quassa was ousted in a non-confidence vote earlier in the day only seven months into his term.
Savikataaq, who served as deputy premier and minister of environment during Quassa's short-lived premiership, beat two other contenders – Patterk Netser, Member of the Legislative Assembly (MLA) for Aivilik  and Lorne Kusugak, a cabinet member and MLA for Rankin Inlet South.
Speaking in Inuktitut, Savikataaq who represents the electoral district of Arviat South, thanked everyone who voted for him.
"I am humbled that you believe in me," Savikataaq said. "I will try and do my best as premier."
Replaces 'autocratic' Quassa
Savikataaq's election came after MLAs in the 22-member territorial legislature, which has no political parties and is governed by a system of consensus, voted 16 to 3 with two abstentions on a motion of non-confidence to Quassa.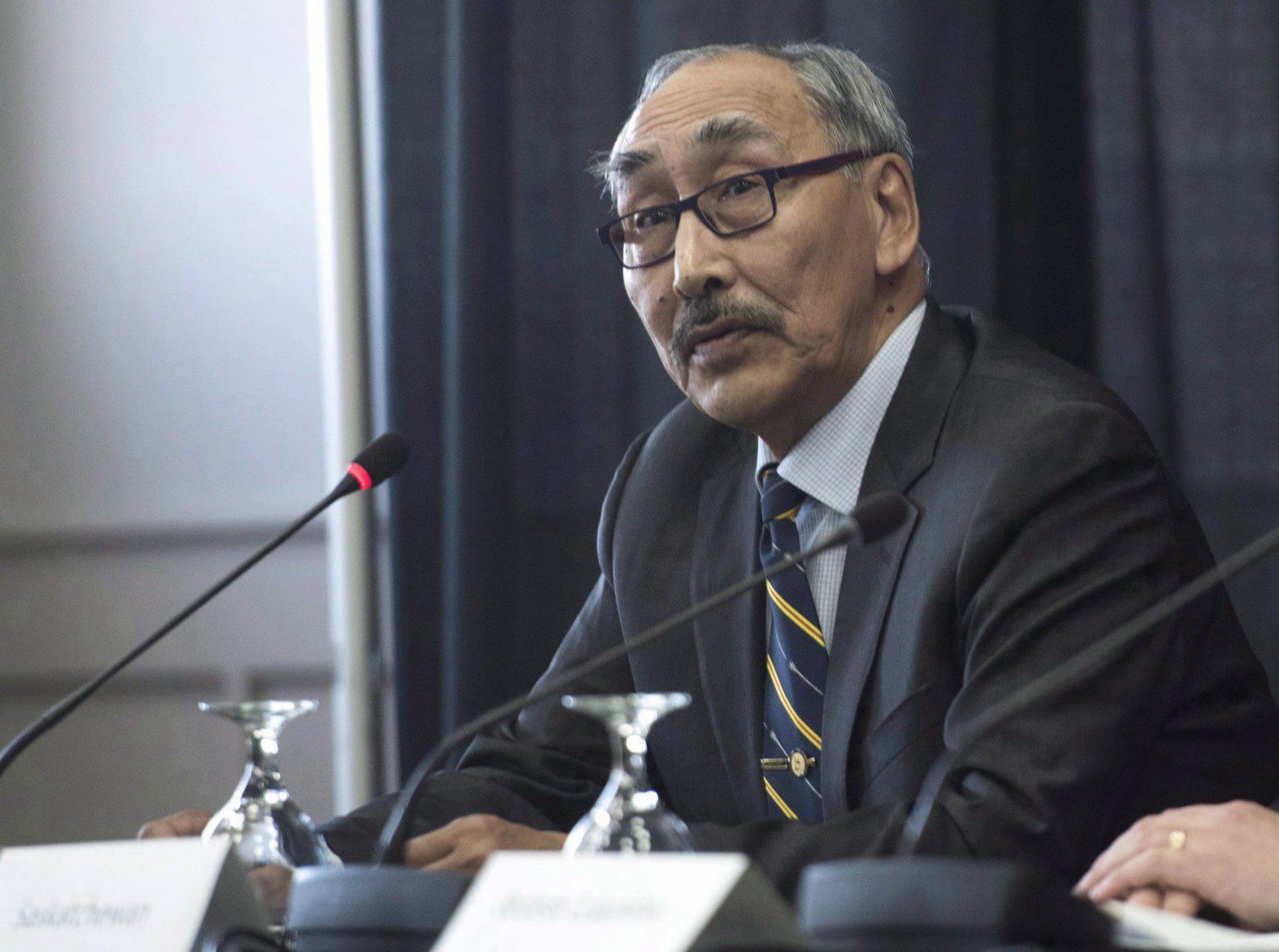 Members of the Nunavut Legislature said they were unhappy with Quassa's "autocratic" management style and raised questions about lavish spending on a trade conference in Ottawa.
It was the first time since Nunavut became a territory in 1999 that a sitting premier had lost the confidence of the legislature.
Candidates grilled
After the vote to oust Quassa, the three candidates for the post of the premier spent over three hours fielding questions from other legislators.
The MLAs grilled the candidates on a range of issues, including their views on the changes to the education system, devolution of powers from the federal government to Canada's youngest territory to their work ethic.
Nevertheless, it took two rounds of voting for Savikataaq to emerge as the winner.
"I will work with all of you," he pledged after the vote. "I will work my hardest."
Inuit organizations express support
Several Inuit organizations extended their congratulations to the new Nunavut premier.
Aluki Kotierk, president of Nunavut Tunngavik Inc. (NTI), which coordinates and manages Inuit responsibilities set out in the Nunavut Agreement and ensures that the federal and territorial governments fulfill their obligations, said the NTI respects the Legislative Assembly's decision.
"I look forward to working with Premier-designate Savikataaq to implement the Nunavut Agreement and advancement of Inuit interests," Kotierk said in a statement on Thursday.
He also thanked Quassa for his service and said the NTI will continue to work with him as a regular member of the Nunavut Legislature.
In a statement released on Friday, the Qikiqtani Inuit Association also pledged to cooperate with Savikataaq.
"We have a strong working relationship with the Government of Nunavut on important initiatives and programs that impact Qikiqtani Inuit," QIA president P.J. Akeeagok said in a statement. "I look forward to collaborating with Premier Savikataaq."
'Fastest growing and youngest population in Canada'
Prime Minister Justin Trudeau also extended his congratulations to Savikataaq.
"Nunavut has one of the fastest growing and youngest populations in Canada," Trudeau said in a statement. "Respect, inclusion, and the full participation of the people of Nunavut is essential to the territory's – and Canada's – ongoing progress and prosperity."
Today I spoke with @JoeSavikataaq to congratulate him on becoming the new Premier of Nunavut. I'm looking forward to working together to improve the lives of people across the territory. https://t.co/YaHzgt0kK0

— Justin Trudeau (@JustinTrudeau) June 15, 2018
The federal government will continue to work with Indigenous, territorial, and provincial partners to co-develop a new Arctic Policy Framework that reflects the needs and priorities of the North, Trudeau added.
"I look forward to working with Premier Savikataaq to improve the well-being of Indigenous Peoples, build more sustainable and diversified economies in the region, and ensure all residents of the territory can benefit from healthy, vibrant communities."
Related stories from around the North:
Canada: Nunavut, Canada holds territorial election; premier to be chosen in November, Radio Canada International
Finland:  UN rep. urges suspension of Sámi elections, Yle News
Greenland:  Greenland, Alaska elections bolster Arctic resource extraction, Blog by Mia Bennett
Iceland:  Meet Eliza Reid – Iceland's Canadian first lady, Radio Canada International
Russia: United Russia wins elections in Russia's western Arctic, The Independent Barents Observer
Sweden:  Land, water rights big issues in Sweden's Sami elections, Radio Sweden
United States:  Unsecured database discovered with information from about 600,000 Alaska voters, Alaska Public Media