Arctic electric rally hits the road towards Northwestern Russia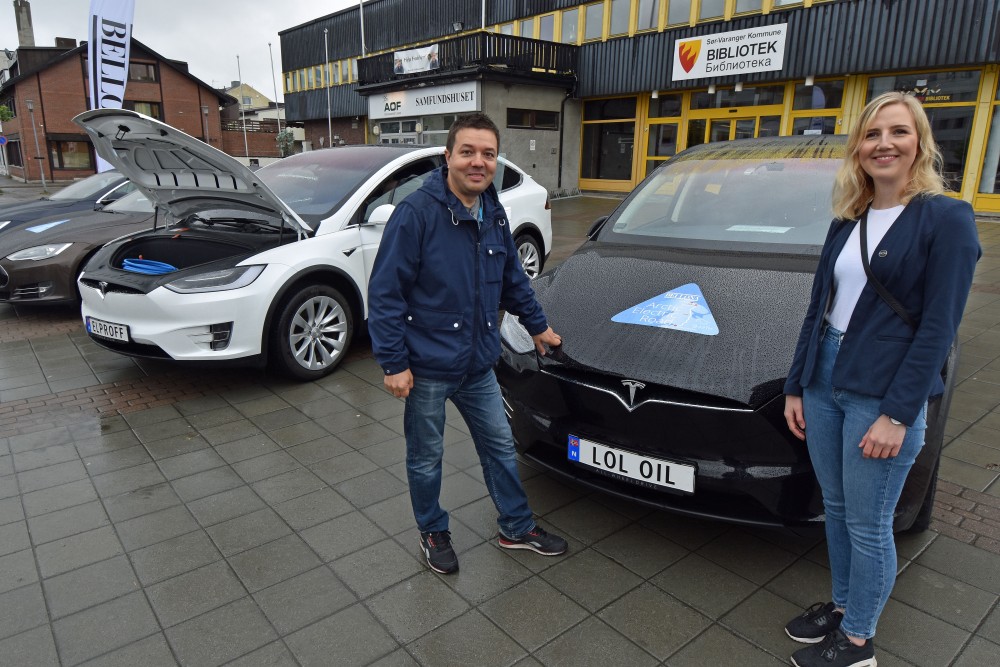 Electric car enthusiasts from Bergen (southwest Norway), Oslo (southeast Norway), Hammerfest (Arctic Norway), Minsk (Belarus) and St. Petersburg (Western Russia) drive towards Murmansk showing that even Europe's remotest corner is within range.
Never have more electric vehicles crossed Europe's northernmost border checkpoint to Russia than this Friday. Gathering in the border town after days on the road from southern Norway, the last 220 kilometers to Murmansk was followed with huge interest by Russian media teaming up with the convoy of Teslas. Participants from Oslo have already driven 1,900 kilometers through Norway, Sweden and Finland.
Simultaneously, another group of Russian and Belorusian Teslas were on the way north through Karelia and the Kola Peninsula. From St. Petersburg to Murmansk, the distance is 1,336 kilometers.
"With this rally, skeptics can see that is absolutely possible to drive all to the northernmost regions. Electric vehicles are the future whether you like it or not", says the initiator of the tour, Vlad Nikiforov with the Bellona Foundation.
Electric cars just as good in harsh weather
Born in Murmansk, he knows how hard climate up north can be, but assures that battery powered cars work good as petrol even in harsh weather.
"In Russia, petrol and diesel is cheap, but electric cars are fashion and gain popularity", Vlad Nikiforov can tell. "Our cross-border rally will be the largest gathering of elective vehicles in Russia's Arctic capital ever. This is so cool, electric cool", he smiles.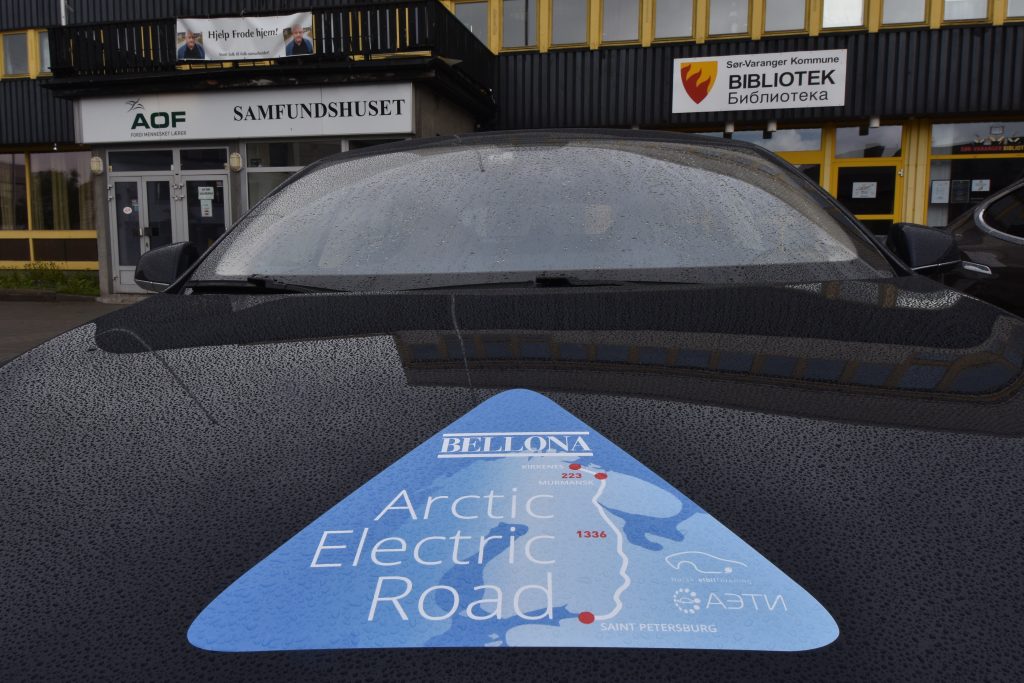 Silje Wannebo with the Norwegian Electric Vehicle Association is co-organizer and says to the Barents Observer another goal with the rally is to draw attention to the need for more chargers. "There are very few chargers in Finnmark and road distances are huge. With more public funding, more chargers would come in rural areas. That will be followed by a boost in interest to buy electric cars", she argues. Her Electric Vehicle Association promotes Norway as a best case for policy to Europe and the rest of the world.
"When these cars work in northernmost part of Norway, they work everywhere", Silje Wannebo says enthusiastic. The association has published a list of 10 locations in Finnmark (Arctic Norway) where fast chargers must be located.
Stig-Gunnar Lyngmo from Hammerfest, one of the world's northernmost towns, confirms that electric cars are well suited for Arctic climate. "Throughout the winter I had no problem. In deep snow, icy road and extreme cold, this car brought me wherever I wanted to go", he tells and shows a mobile-video of how he drove through 50 centimeters of snow on the road from his cabin last winter.
From Hammerfest to Kirkenes (eastern Norwegian Arctic), Lyngmo had to charge his Tesla in Karigasniemi, northern Finland. Recharged during the night, Stig-Gunnar is now ready for the highway towards Murmansk.
Norway has by far the highest market shares for electric vehicles anywhere in the world with nearly 40 percent of all new cars sold so far in 2018.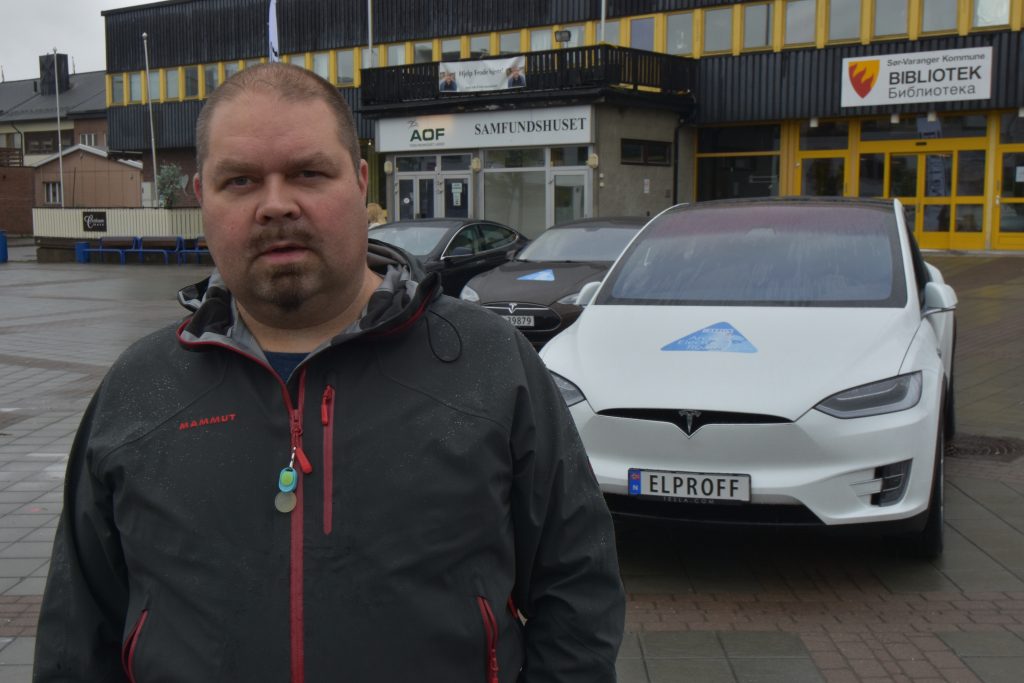 The carbon footprint of battery production
A key component for batteries in electric cars is nickel and cobalt. Therefore, the convoy of participating cars in the Arctic electric rally made a stopover in Nikel, the heavy polluted industrial town closest to the Norwegian border on the Kola Peninsula.
"If this factory wants to continue to sell nickel for the super-fast growing global battery production, they do need to clean up their production", says Vlad Nikiforov. He is optimistic and hopes the dialogue with the company running the factory, Nornickel, will pave the way for cleaner technology in the mining and smelting process of nickel.
"We, the drivers of electric cars, are very concerned about our ecological footprint. Therefore, also the suppliers of materials for our cars should watch out. Consumers of the future are green", Nikiforov concludes.
Related stories from around the North:
Canada: World maritime body moves to ban dirty fuels in the Arctic, Radio Canada International
Finland: Finland needs ambitious CO2 emissions cuts to fight climate change, say researchers, Yle News
Norway: Challenges ahead for electric car chargers along Europe's northernmost highway, The Independent Barents Observer
Russia: Meet the powerful billionaires controlling Northwestern Russia's industry, The Independent Barents Observer
Sweden: Sweden breaks ground on test plant for fossil-free steel production, The Independent Barents Observer
United-States: Former UN climate chief speaks out against Arctic drilling, Deutsche Welle's Iceblogger