Finland's only aircraft manufacturer loses prototype in Lapland crash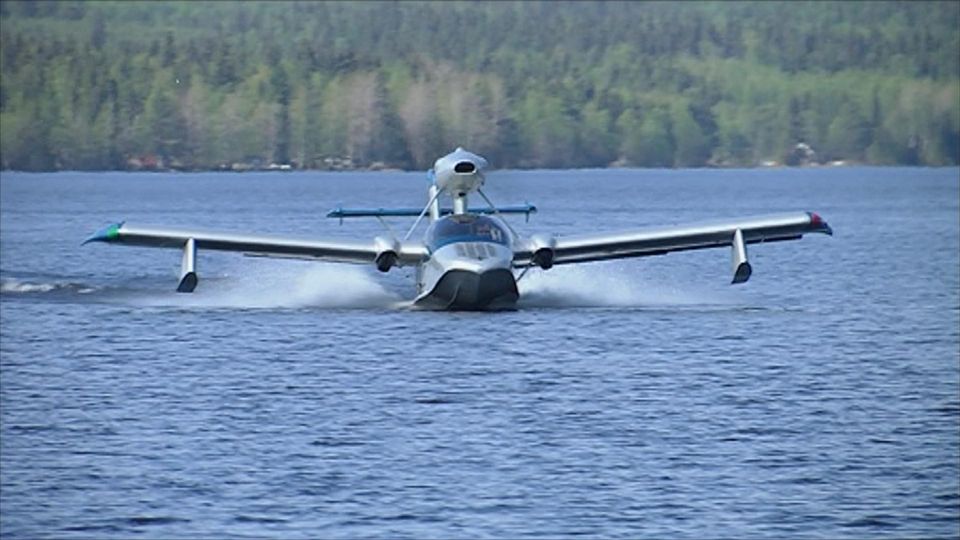 A small company billed as Finland's only plane maker saw a one-million-euro prototype of its amphibious plane go up in flames Tuesday morning after a training flight ended in a crash.
Speaking at a press conference in Rovaniemi (Northern Finland) on Tuesday afternoon, Markku Koivurova, CEO and chairman of Atol Avion, said that the plane was completely destroyed in the resulting fire, but that the two pilots on board were able to walk away from the site of the accident.
"There is nothing left. It was completely destroyed," he said.
The Atol chief executive recounted the events that led up to the crash. He said a pilot instructor and his trainee ran into problems on a training flight when the plane's hood opened up. The pilot decided to ditch the vessel.
He explained that although there was a nearby body of water, the pilot determined that it was too shallow for a landing and opted to take the plane down for a controlled emergency landing in a forested area.
Koivurova said that it is not yet clear precisely why the plane caught fire, but speculated that a fuel tank behind the left wing ruptured. He added that fuel spilled on the flight overalls of both occupants and noted that although they were able to walk away from the crash, they both sustained non-life-threatening second and third-degree burns on their scalps, hands and ankles.
Customer plane to be used for testing
The Atol CEO said that the accident would not pose a major setback for the small plane manufacturing firm, although he acknowledged that the prototype was costly.
"One million euros was spent on it. But it has full insurance coverage,", he said, adding that the company will however take a 169,000-euro hit as it will have to take one customer plane out of the production queue for further testing. The aircraft retail for 169,000 euros pre-tax. Koivurova said the firm currently has six planes in production.
The two-person company completed a financing round in June and was able to raise over half-a-million euros from investors for its operations.
"We raised 650,000 euros. It will strengthen our cash position and finance the manufacture of planes for customers."
The two-seater ATOL 650 Light Sport Aircraft (LSA) is an amphibious vehicle made out of wood composite. It has folding wings and a single three-blade propeller.
Police, emergency and rescue services mounted a significant operation in response to the crash incident. Lapland police said it sent three units to secure the site, with the first unit arriving 14 minutes after the alert was received.
Defence Force units that were conducting exercises in the area also responded to the crash.
Related stories from around the North:
Canada: Canada extends air defence monitoring zone to entire Canadian Arctic, Radio Canada International
Finland: Nordic nations to hone air combat skills over Finnish Lapland, The Independent Barents Observer
Norway: Electric planes could arrive sooner than we think in Norway, The Independent Barents Observer
Sweden: Poor cockpit communication behind fatal plane crash in Arctic Sweden, Radio Sweden
Russia: Helicopter crash might add power to Russia's push for new base in Svalbard, The Independent Barents Observer
United States: Man survives being struck by a plane on sea ice north of Alaska, Alaska Public Media