Canada extends air defence monitoring zone to entire Canadian Arctic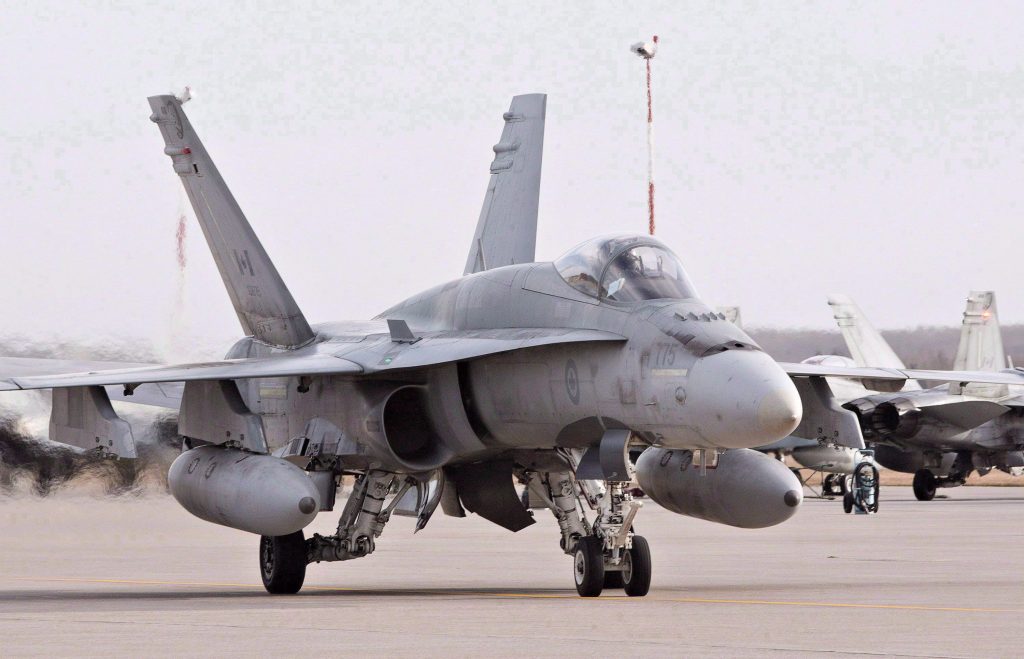 In a move that reflects the growing tensions between Russia and the West, Ottawa quietly announced last week that it is extending the Canadian Air Defence Identification Zone (CADIZ) to cover all of the Canadian Arctic Archipelago.
The new CADIZ, which came into effect as of 9:01 Coordinated Universal Time (UTC) on May 24, will facilitate increased awareness of the air traffic approaching and operating in Canada's sovereign airspace, officials said.
"Canada remains committed to supporting the North American Aerospace Defense Command," Defence Minister Harjit Sajjan said in a statement. "The alignment of the Canadian Air Defence Identification Zone with our sovereign airspace and its approaches is another expression of our responsibility for the Arctic."
Air Defence Identification Zones (ADIZ) are used by states to monitor and identify aircraft approaching their sovereign airspace and assess possible threats to national security and such zones are a common practice.
Cold War blind spot
Retired Gen. Tom Lawson said many Canadians would be surprised to learn that all through much of the Cold War technological limitations did not allow NORAD to effectively monitor all of the Canadian Arctic airspace.
When the Canadian and U.S. governments set up the Distant Early Warning (DEW) Line in late 1950s to detect incoming Soviet bombers and missiles, the radar network stretching from northwestern Alaska to eastern Baffin Island, still left out big parts of the High Canadian Arctic, Lawson said.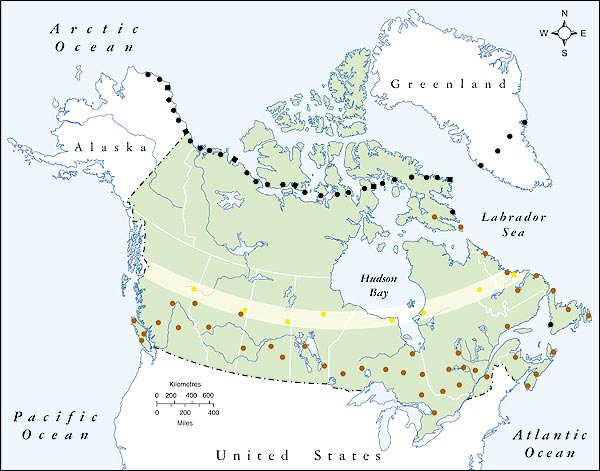 However, technological advances in sensors and satellite technology now allow the military to not only include all of Canada's landmass but see hundreds of miles beyond our shores, he said.
The new ADIZ stretches anywhere from a hundred to a couple of hundred nautical miles off shore to give NORAD enough time to scramble fighter planes to intercept any unidentified aircraft that approaches the Canadian airspace, Lawson said.
Message for Russia: 'Expect to be intercepted'
The latest measure comes as Russia has stepped up its long range bomber patrols along the North American Arctic, especially in the last decade, Lawson said.
"What we see is not only a far more aggressive stance by President Putin but we also see this backed up by all kinds of Russian aviation: bombers and electronic warfare aircraft and refuellers coming directly towards the North," Lawson said.
"This is really a statement by NORAD especially to Russia that not only are we monitoring using all the most modern equipment but you can expect to be intercepted as you approach Canadian territory anywhere in the Arctic."
Related stories from around the North:
Canada: NATO wants to keep the Arctic an area of low tensions, Radio Canada International
Denmark: Denmark's new defence agreement renews focus on protecting the Baltic, Radio Canada International
Finland: Finland, Sweden and US building three-way defence ties, Yle News
Norway: Simulated attack on Northern Norway targets by Russian bombers revealed, The Independent Barents Observer
Russia: Russian sub test-fires largest volley of nuclear missiles since Cold War, The Independent Barents Observer
Sweden: Sweden issues first brochure on war and crisis preparedness since Cold War, Radio Sweden
United States: American fighter jets intercept Russian bombers outside Alaska, Alaska Public Media