Man in Northern Canada killed protecting his children from polar bear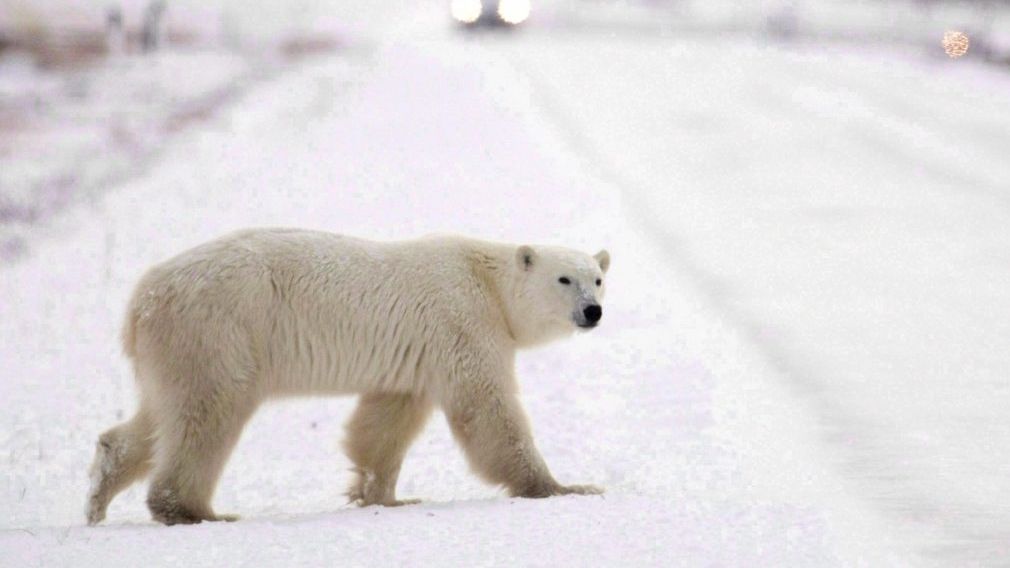 The community of Arviat, Nunavut (Northern Canada), is grieving after a local man was killed by a polar bear Tuesday night.
Aaron Gibbons, 31, was unarmed when he encountered the bear on Sentry Island, a popular fishing and hunting spot located about 10 kilometres outside of the hamlet, on the west coast of Hudson Bay.
Community members say Gibbons was with his children at the time and put himself between them and the bear.
When something like this happens, it affects the whole community.
John Main, MLA for Arviat North–Whale Cove
They were unharmed. Gibbons died on the scene and the bear was shot and killed by another adult who came to the area, according to the RCMP (federal police).
"Definitely Aaron died a hero, he protected his children," said Gibbons' cousin, Eric Anoee. "It's [the] right word to say right now."
A community in shock
Gibbons was a devoted father who spent a lot of time with his children, said Anoee, noting he was also a good hunter.
His death has affected the whole community, where more than 2,500 people live.
"We are still in shock but we are resilient and we will go on and continue as a community," said Anoee.
John Main, MLA for Arviat North–Whale Cove, echoed those sentiments.
"It's really just incredibly sad, we're a small community and when something like this happens, it affects the whole community," he said.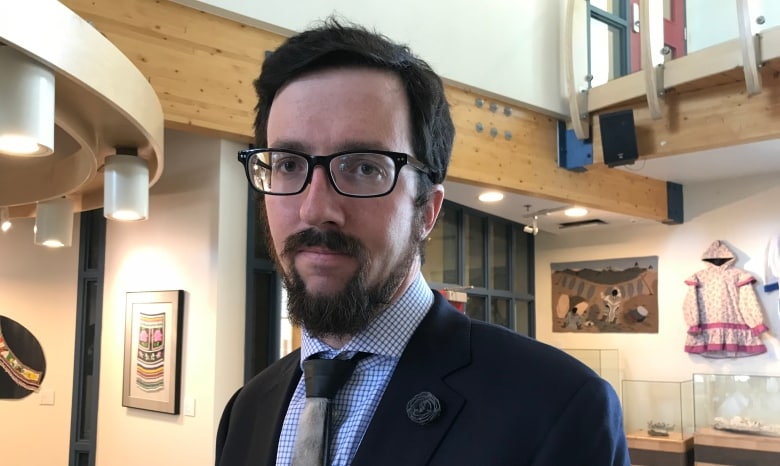 Main said while the focus right now is on supporting those affected, there is also a desire to find out what led to the attack, in order to prevent others from happening.
The last death from a polar bear attack in Nunavut was 18 years ago in Rankin Inlet.
'It's a fact of life'
Elders from Arviat have said bears are frequenting the community more than in years past, and are less afraid of humans, leading to more human-bear conflicts.
"Living in the edge of the community myself, I've seen first-hand how when the bears migrate to here in the fall time, how tense it can get," said Anoee.
"It's a fact of life for us living here now," said Main.
"It's always something that people are mindful of and it's always something that I think people are concerned about in terms of the risks."
Main said October and November are the peak months, though bears are also seen near the community in the summer and even springtime.
Keeping bears away
But efforts have been taken to address the issue.
In 2010 a polar bear patrol program was launched with the support of WWF-Canada to monitor the perimeter of the community in peak bear season. The organization said it has decreased the number of bears that have had to be killed.
According to 2016 numbers from the territory's Department of Environment, 205 bears were deterred by the program in the Western Hudson Bay area while 29 bears were relocated by conservation officers through culvert traps. Four bears were killed in defence of life and property.
Trick or treating has also moved indoors, at the community centre or outdoors with protection.
"We're in bear country and Inuit long ago up to today have coexisted with polar bears and we have the utmost respect to these animals and it's hard sometimes but we manage," said Anoee.
Arviat RCMP said they are investigating the incident with the Nunavut chief coroner's office.
With files from Nick Murray and Emily Blake
Related stories from around the North:
Canada: About that bear – Why the media keeps getting the Arctic wrong, Blog by Heather Exner-Pirot
Finland: Rural Finland won't be fully compensated for predator damage, Yle News
Norway: Grouse declines lead to strict hunting regulations in Arctic Norway, The Independent Barents Observer
Russia: Russia plans fenced parks to confine reindeer herding in Arctic, The Independent Barents Observer
Sweden: Poachers suspected behind dwindling wolf numbers in Sweden, Radio Sweden
United States: Trump admin pushes for looser rules on predator hunting in Alaska, Alaska Public Media