Bill would allow Russia to tag journalists as "foreign agents"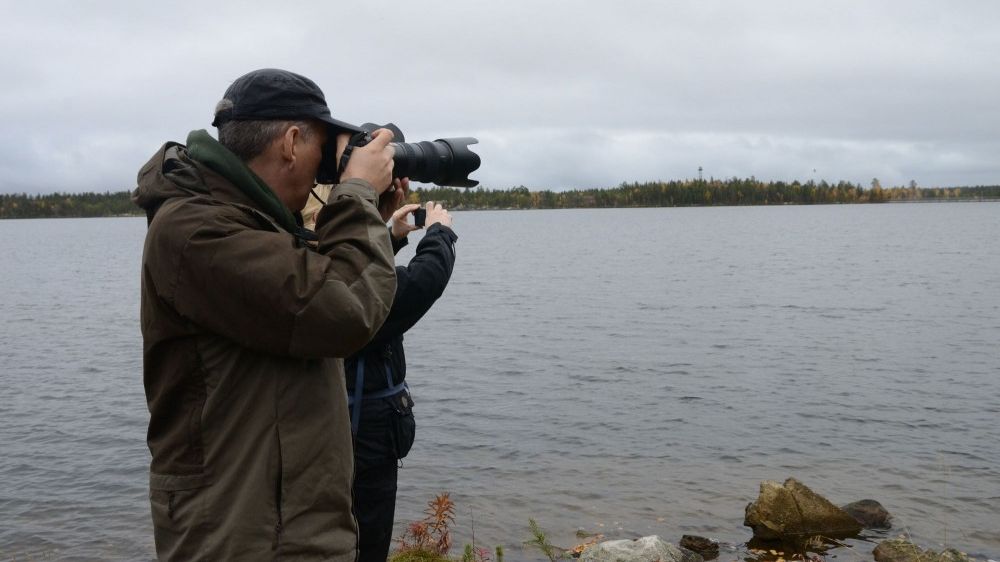 It is another crackdown on the Russian media, and it will make it even harder for Russian journalists to engage in cooperation with foreign colleagues.
Russian lawmakers continue to crack down on the media, and this time the aim is on individual journalists and bloggers.
According to the deputy speaker of the State Duma Petr Tolstoy, the new legislation is made as preventive action against the abroad.
"It is a framework law, which gives the authorities the power to react to infringement of the rights of our colleagues working in other countries", Tolstoy says in a comment. Along with Leonid Levin, the leader of the Duma Committee on Information Policy and Communications, Tolstoy this week hammered the bill through parliament in a second reading.
A third and final reading will be made before the legislators take summer break, a press release from the State Duma says.
Agent journalists
It is aimed at individual journalists, bloggers and other information workers, and comes after the Duma in November 2017 adopted a controversial law on foreign agent media. That law states that Russian media companies can be branded "foreign agents" if they get funding from abroad.
A total of nine media companies were quickly added to the list, among them the Voice of America,  Current Times and Radio Free Europe.
This week's bill is a follow up. Russian authorities will now be able to take action not only against media companies with support from abroad, but also against individuals who distribute contents from those companies.
"We are talking about private individuals who can be declared foreign media agents", Tolstoy explains. "The condition is that the individual gets resources in the form of money or other support from abroad", he adds.
It is the Ministry of Foreign Affairs and the General Prosecutor's Office that will be in charge of making the unflattering list. "These two organs are to make a certain list in response to unfriendly action against our journalists abroad", the deputy leader of the Duma makes clear.
The individuals placed on the list will be forced to establish legal entities in Russia and obey to "foreign agent" regulations. That includes required marking of news contents, as well as strict annual audits and comprehensive reporting to the authorities every six months.
It is the Ministry of Justice that will do the administrative management of the list.
Restricted news access
The bill is clearly aimed at restricting Russians' access to news and information from Western outlets. However, it is in no way tampering with freedom of speech, Vice-Speaker Tolstoy underlined in a comment.
"I want to put a stop to any speculations about the issue of limiting freedom of speech, [because] in this law there is not a word about any kind of censorship, because it does not in any way touch on contents", he underlined in January this year.
Bad for cooperation
The new bill could have a serious effect on international media cooperation with Russia. Journalists are likely to think twice before they enter into cooperation with foreign colleagues. After all, any involvement of western money could ultimately put the involved journalists at risk of becoming "an agent".
It is also unclear how the Ministry of Foreign Affairs and the General Prosecutor's Office will decide about whom to include in the list. And to what extent the law be be applied as a tool for flexible crackdown on troublesome opposition journalists.
Agents all around
The new foreign media agent laws come after a series of suppressive legal action against the Russian non-government sector. In late 2012, the legislators adopted the foreign agent law against NGOs. In May 2015, the MPs followed up with the adoption of the Law on Undesired Foreign and International Organisations. A total of 76 and 14 organisations respectively are now included in the lists, newspaper Kommersant informs.
The foreign media agents law was adopted in November 2017, and the bill on individual journalists is expected to become law in the course of July this year.
Related stories from around the North:
Canada: About that bear – Why the media keeps getting the Arctic wrong, Blog by Heather Exner-Pirot
Finland: Press Freedom Index: Finland slides again, Norway stays ahead, YLE News
Norway: How vulnerable is Norway to hybrid warfare?, The Independent Barents Observer
Russia: Russian Supreme Court upholds FSB ban on Barents Observer Editor Thomas Nilsen, The Independent Barents Observer
Sweden: Report: Russia spread fake news and disinformation in Sweden, Radio Sweden
United States: ADN newspaper reverts to its older name, Anchorage Daily News, Alaska Public Media