Russian regional airline cancels only direct Murmansk-Oslo link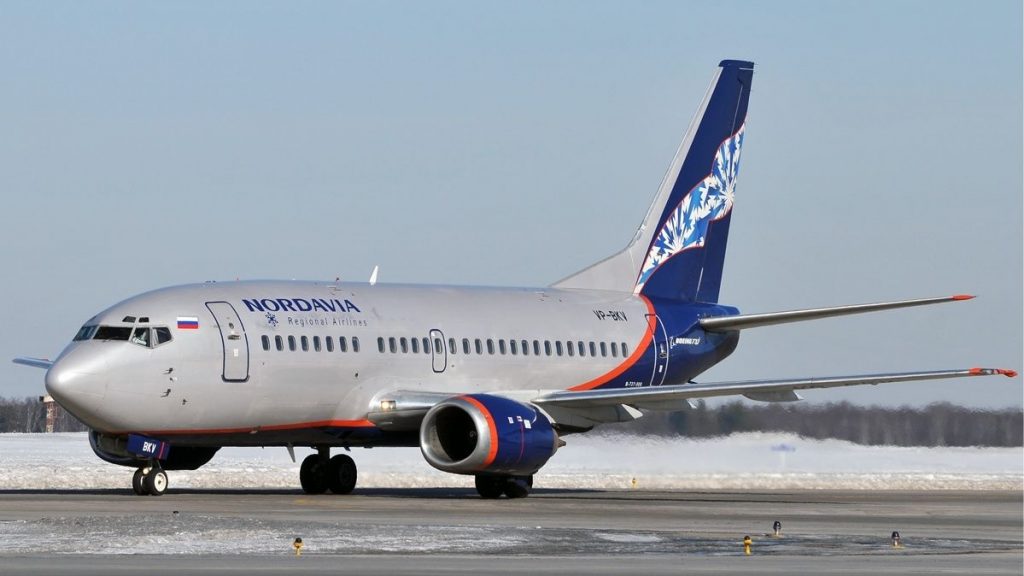 Few people wanted to buy tickets on what was supposed to be the first direct flight from Murmansk.
Nordavia, based at Talagi airport in Arkhangelsk (Northwestern Russia), says that not one single of the scheduled flights to Oslo this summer has taken off.
"No flights. Because, demand for them was extremely low since we started selling the tickets," a Nordavia official writes in an e-mail to the Barents Observer.
Originally Nordavia planned for one weekly flight starting on June 4th until October 21st. When tickets were put on sale, the number of flights was reduced to three, all in June and all were night flights with arrival at Gardermoen airport in Oslo at 3:35 am and take-off for return at 4:15 am.
The Nordavia official says the airline will "keep in mind the Murmansk-Oslo flights, but we can't say definitely when this route could open." Nordavia has no plans to open routes to any other Scandinavian destination.
Tough times for regional flights
Cross-border flights in the Barents Region have seen better days. For now, no airline are operating any flight across the borders between Norway, Russia, Finland and Sweden in the north.
In May, Swedish regional airline Nextjet filed for bankruptcy and consequently all flights the company operated on the route Oulu-Luleå-Tromsø (Finland, Sweden and Norway, respectively) were cancelled. The route, heavily subsidized by Troms County (Northern Norway), not a big success with an average of less than half of the seats sold during the three years of operation.
In the period between 1994 and 2014, Nordavia [under different names and licenses] operated the route Arkhangelsk to Tromsø via Murmansk. A similar route had Rovaniemi and Luleå as destinations in the late 90s. Both Nordavia and another smaller Russian airliner, Orenburzhye, have by several occasions in the last few years announced re-opening of the Murmansk to Tromsø route, so far without a single takeoff.
Related stories from around the North:
Canada: Residents concerned by Northern Canadian airline merger, CBC News
Finland: Major expansion planned for Northern Finland's airports, YLE News
Norway: Tourist boom raises hope for Scandinavia's northernmost cross-border flights, The Independent Barents Observer
Russia: Airline companies merge in Arctic Russia, The Independent Barents Observer
Sweden: Millions more flights from Swedish airports despite environmental toll, YLE News
United States: Arctic flights save time, but fuel climate change, Cryopolitics Blog