Canada's territorial leaders discuss northern issues at meeting of premiers
Canada's territorial premiers discussed northern priorities at the Council of Federation talks (a congress comprising of Canada's provincial and territorial premiers) in New Brunswick, eastern Canada, last week.
Northwest Territories (N.W.T.) Premier Bob McLeod said he met with his northern counterparts, Yukon Premier Sandy Silver and Nunavut Premier Joe Savikataaq, ahead of Thursday and Friday's meetings in St. Andrew's with the rest of Canada's premiers.
"We all committed to continuing to work together and also on behalf of our constituents with the other premiers," he said via teleconference.
"We find it's very helpful to get support from all of the premiers on issues affecting us and I think that, in every regard, that issues that we raised, we got good support."
McLeod said the main objectives discussed included expanding the economy, investments in infrastructure — particularly energy infrastructure — food security, internal trade and co-management of offshore resources.
Future of the carbon tax
A major topic of discussion at this summer's meetings was the looming federal carbon tax.
While newly elected Ontario Premier Doug Ford and Saskatchewan Premier Scott Moe are fighting the federal government's carbon pricing scheme, Mcleod said that won't derail the territories' plans.
"For the most part, most of the provinces and territories have signed onto the pan-Canadian climate change strategy and most of us are well on our way to being ready to implement as soon as the federal government gives us the thumbs up," he said.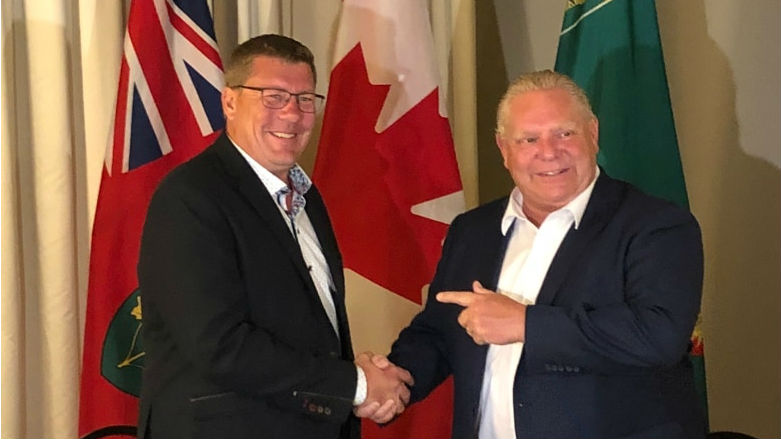 McLeod noted with the new "Cost of Living Offset" the tax's impacts will be reduced for Northwest Territories residents. Airlines will also be exempt from the tax, meaning flight prices won't be affected.
The Yukon government has also made an agreement with Ottawa to exempt aviation fuel and placer mining operations from a carbon tax. And local businesses, municipalities, First Nations and residents in the territory will get rebates to offset the tax.
Lack of Indigenous representation
Another topic that garnered national interest was the future of Indigenous representation at Council of the Federation meetings.
For the second year in a row, leaders from the Assembly of First Nations, the Inuit Tapiriit Kanatami and the Métis National Council declined to attend the summer talks.
CBC reported that Indigenous leaders felt the Wednesday meeting in Bouctouche minimized the importance of Indigenous governments.
Only Congress of Aboriginal Peoples National Chief, Robert Bertrand, and president of the Native Women's Association of Canada, Francyne Joe, attended the meeting with premiers.
Premier Ford and B.C. Premier John Horgan were not in attendance.
Bill Erasmus, N.W.T. regional chief to the Assembly of First Nations, said Indigenous leaders wanted to be fully included in the talks in St. Andrew's rather than relegated to a separate meeting.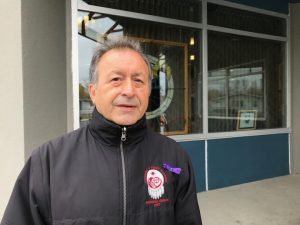 He said it's important that Indigenous people be included in discussions on topics like carbon pricing and that the Council of the Federation needs to find a better way to include Indigenous governments.
"Every issue includes First Nations whether it's the economy, housing, whatever the issue might be, we're part of the Canadian society in a whole number of ways that need inclusion," he said
"I think they need to find a way to embrace the First Nation governments and to acknowledge their jurisdiction and find ways to work closely with them so that we have a stronger Canada."
McLeod agreed that other options might need to be considered to ensure that Indigenous people, particularly those in the North, are adequately represented in provincial and territorial discussions.
"I think each province and territory, we're going to find out what their thoughts are in terms of Aboriginal representation at these meetings and see if we can find another way going forward."
Welcome new Northern Affairs minister
Outside the official meetings, premiers also went to a number of community events including one with new Minister of Intergovernmental Affairs, Northern Affairs and International Trade, Dominic LeBlanc.
McLeod said northern premiers are familiar with LeBlanc from his former role as Fisheries and Oceans minister and that he has a long history with the North.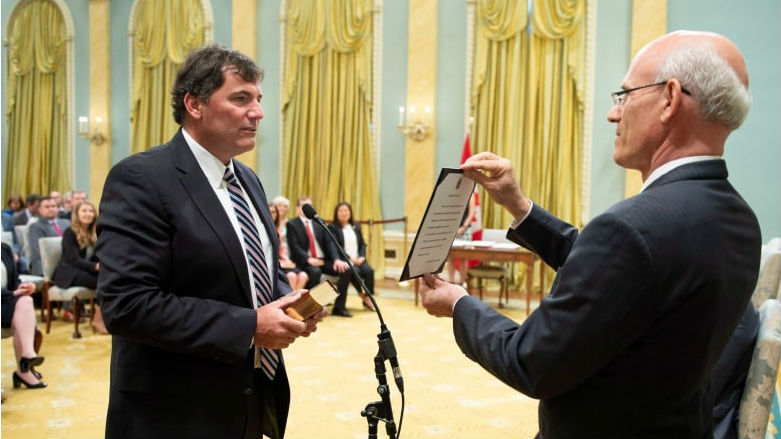 McLeod also said files such as the management of offshore resources, the Arctic Policy Framework, and the Mackenzie Valley Resource Management Act, could benefit from a new minister.
"It's obvious that we will benefit from that and the prime minister has told him that the North is very important to the national scene," he said.
"I think the three northern premiers were pleased to see that, that the North is being recognized and also we all feel that we can work with minister LeBlanc," he added.
Related stories from around the North:
Canada: Cabinet shuffle offers 'better setup' for Canada's North, says Northern MP, CBC News
Finland: Sámi school preserves reindeer herders' heritage with help of internet, Cryopolitics Blog
Norway: The quest to turn Norway's Arctic coast into Northern Europe's wind power hub, The Independent Barents Observer
Russia: Russia plans fenced parks to confine reindeer herding in Arctic, The Independent Barents Observer
Sweden: Sweden's government wants to boost "neglected" countryside, Radio Sweden
United States: Inuit leaders to advance Indigenous human rights, Radio Canada International