Doctor shortage in South, patient shortage in North during Finland's summer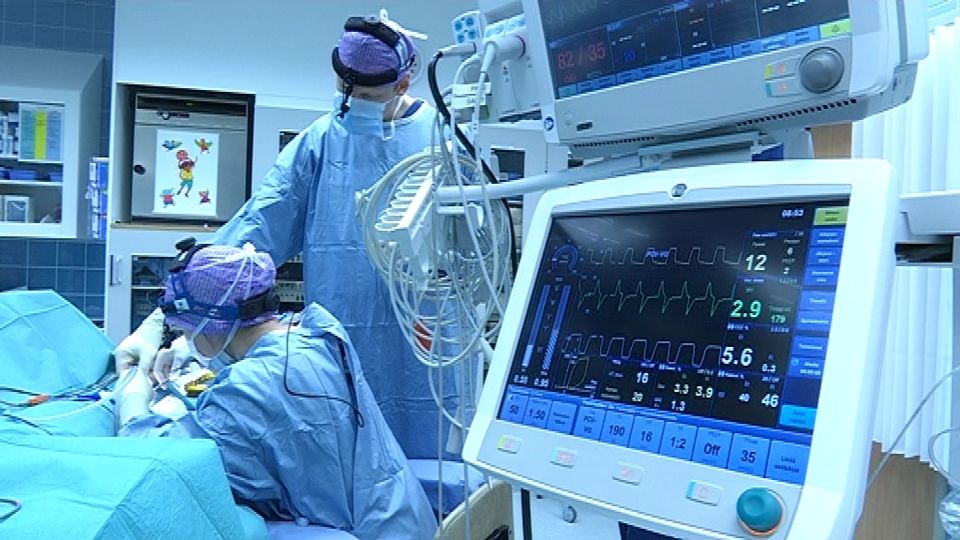 Yle surveyed 21 hospital districts in Finland to find out how they re-organise their functions during the summer months when many permanent staff members have long holidays.
Nineteen hospital districts, with the exception of Kainuu and Åland, responded to the survey. Eight districts reported that closing down wards completely for the summer is done much less frequently than in previous years. In Helsinki, Pirkanmaa and Kymenlaakso, hospitals are experiencing a shortage of specialist medical replacement staff, as doctors and nurses take their annual summer holidays.
On certain medical wards it's easy to address the problem by rescheduling non-emergency surgeries, says Petri Bono, chief medical officer for the Hospital District of Helsinki and Uusimaa (HUS).
"In the summer we carry out half the number of daily operations, it drops from about 400 to 200," says Bono.
"On the other hand, as many cancer treatments are given in July as in November," he says.
The 19 hospital districts that responded to the survey said that organising summer replacements is a huge, and at times, difficult job.
The shortage of qualified deputies was particularly pronounced in southern Finland in the Helsinki, Uusimaa, Kymenlaakso, Pirkanmaa, Etelä-Pohjanmaa and Kanta Häme hospital districts.
Less specialised care in the North during summer
In the North of Finland, the situation shifts from a lack of doctors to a lack of patients. The Pohjois-Pohjanmaa, Länsi-Pohja and Lapland hospital districts report that it's easy to manage on much smaller resources.
"Hospitals are open and appointments are available, but there aren't as many patients during the summer months. As all the northern hospital's basic health care wards operate, there's no need to travel all the way to Lapland Central Hospital," says Katri Vuopala, deputy hospital director of the Lapland Hospital District.
Non-emergency surgeries are taken care of outside the holiday season, as many people want to spend their holidays relaxing, and there's also the fear of increased infection risk during the current summer heatwave.
Many of the surveyed hospital districts also pointed out the smaller number of ward closures doesn't necessarily reflect the reality.
"We clearly have less closures than previously. But there's a fine line between a ward closure and reduced activity," says Vesa Kataja, chief medical officer for the Central Finland Health Care District.
During the summer, reduced activity in most hospital districts is from midsummer to about mid-August.
Related stories from around the North:
Canada: Indigenous Canadians dying due to racial bias in health-care system, researcher says, CBC News
Finland: Cancer rates in Arctic Finland below average, YLE News
Sweden: Giving birth in a car: a real rural problem in Sweden, Radio Sweden
United States: Alarming number of patients at Alaskan psychiatric emergency room, Alaska Public Media