Alarming number of patients at Alaskan psychiatric emergency room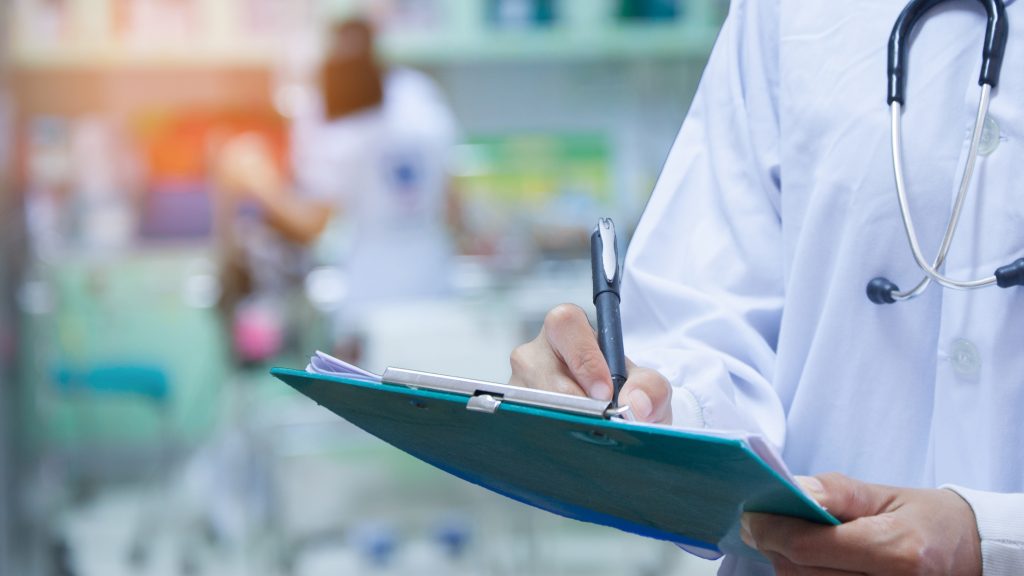 Emergency rooms in Anchorage hospitals cannot keep up with the numbers of patients needing psychiatric care. It's a problem that's pushing people experiencing acute mental crises into more traditional ER's, overburdening staff, delaying care to other patients, and straining an already thin system.
Devin Kelly is a reporter with the Anchorage Daily News and wrote recently that patients staying in the ER longer than 20 hours went from 450 to 700 in one year. She says her reporting found several causes.
The main cause?
KELLY: The big one is that there has been a nursing shortage at the Alaska Psychiatric Institute. So, only about two-thirds of the beds at that hospital are being used. And that has created a bottleneck where people are staying in the emergency room longer because there's no place for them to go next. And so, between July of last year and January of this year, the Providence Psychiatric Emergency Room went from telling police and paramedics that they had reached basically unsafe levels to continue receiving new psychiatric patients. It was about 52 hours being on that status last July, and it went to more than than 300 hours in January. And what happens in that case is Providence can't legally turn anyone away, but they're telling people that are driving the ambulances that if there's any way to take a patient to Alaska Regional, to Alaska Native Medical Center, then that would be preferable at that point.
TOWNSEND: Twenty hours seems like a long time to be in the ER, and some of these patients are there for days. Talk a little about the strain that this creates for hosital staff and other patients.
KELLY: What I was hearing was that it's very disruptive. The psychiatric emergency room is designed for people, specifically again, who are experiencing that kind of crisis. And the people that are working in the emergency room are trained in that kind of special care and stabilization. The general emergency room is really for all kinds of emergencies. If you break your leg, you're going to that emergency room. And if you're there with a dozen psychiatric patients who are experiencing a pretty high level of trauma, again that's just a very disruptive environment, from what I was hearing. It also really is a demand on resources. Somebody needs to sit with a psychiatric patient at all hours; it's a 24-hour round the clock watching process. That really takes away a lot of resources from the main emergency room.
Staff shortage
TOWNSEND: Devin, you wrote in your article that the shortage in psychiatric care in Alaska goes back decades, but the problem was exacerbated in 2015. What happened then?
KELLY: That was when the state could not find enough psychiatrists to work at the psychiatric hospital, API. So, there weren't enough people to cover the beds where people were being hospitalized. So they had to reduce the number of beds that were available. And that was the beginning of what's really been an ongoing staffing shortage, as I understand it, and has continued to this day, and has placed a lot of pressure on the emergency room to hold onto people for longer.
TOWNSEND: What's happening to address this? Are there things in the works on the state and also the corporate hospital side of the equation to alleviate some of the psychiatric overflow in emergency rooms?
KELLY: In the very short term, there is state money that is going to nursing positions and salary increases for nurses at API. Nurses were not really making what was comparable to other hospitals, so they're trying to remedy that situation in hopes of attracting more nurses to working at API and doing what is a challenging job. There's also money going to emergency rooms at hospitals for renovations and security increases, things that are associated with seeing increased number of patients who are experiencing psychiatric conditions. That's on the order of about $10 million between those two things. That was something that the administration of Gov. Bill Walker asked for. And then in the next two years, the state is planning on embarking on a wide-ranging overhaul of the way that we do mental health care in the state. And that's something to keep tabs on.
Related stories from around the North:
Canada: New online counselling chat service available for Canada's Indigenous people, Radio Canada International
Finland: Municipalities in Arctic Finland to outsource local healthcare for 15 years, Yle News
Russia:  Why high suicide rates in Arctic Russia?, Deutsche Welle's Iceblogger
Sweden: Gender stereotypes behind high suicide rate, Radio Sweden
United States: Youth in Alaskan village turn boring meetings into lifelong skills, Alaska Public Media