Western science, traditional knowledge combine in Northern Canadian fish monitoring project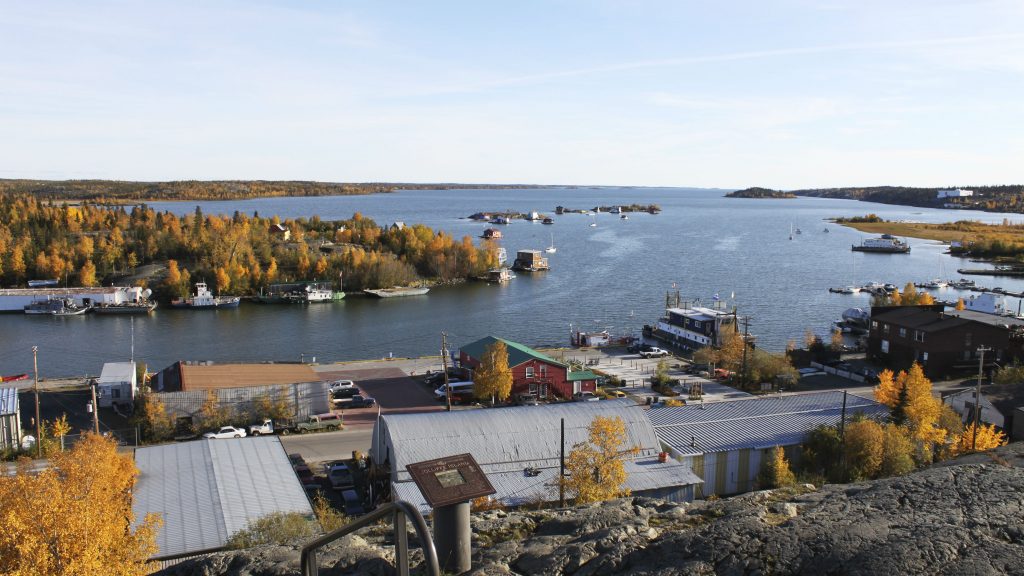 Cutting up fish, collecting mud samples and crunching data might sound like a messy, nerdy summer job to some high school students.
For 16-year-old Chaslyn McKay, it's changed the way she sees the lake that sustains her community.
McKay is a summer student working with the Deninu Kue First Nation in Fort Resolution, in Canada's Northwest Territories (N.W.T.), this year.
Last month, she started helping with a fish research project that's gathering baseline data on the quantity of fish in Great Slave Lake and the quality of their ecosystem, while monitoring changes over time.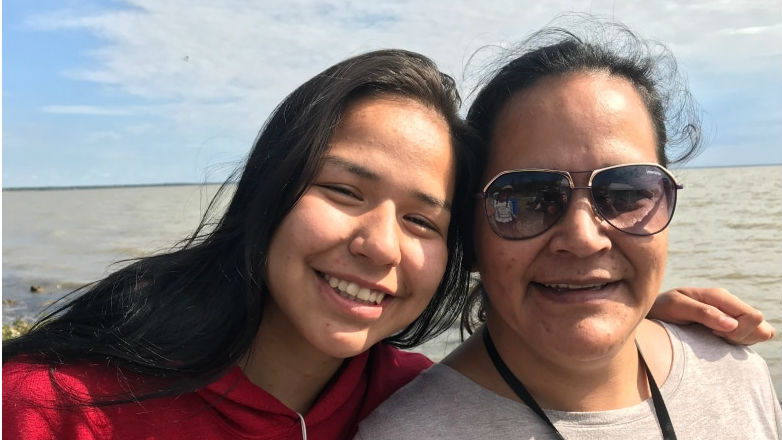 She's part of a crew working at Mission Island in Fort Resolution, while another crew works out of Hay River (both locations in the southern part of N.W.T.).
"Both my mom and dad have been working in this area of work my whole life," said McKay. "I was just always interested in what is going on here in my home and our environment."
Western science and traditional knowledge collide
The project is managed by the band, in collaboration with Fisheries and Oceans Canada. It's partly funded through the N.W.T.'s Cumulative Impact Monitoring Program.
McKay's mom, Rosy Bjornson, works for the band as the interim measures agreement manager. The fish research is one of her files.
"Just about everybody eats fish … if they're able to get it," Bjornson said. "We want to know if the fish will be sustainable for future generations."
Bjornson said elders encouraged the band to work with researchers to bring together western science and traditional knowledge for a better understanding of the the fish population.
Research scientist Xinhua Zhu has been leading the study since 2011.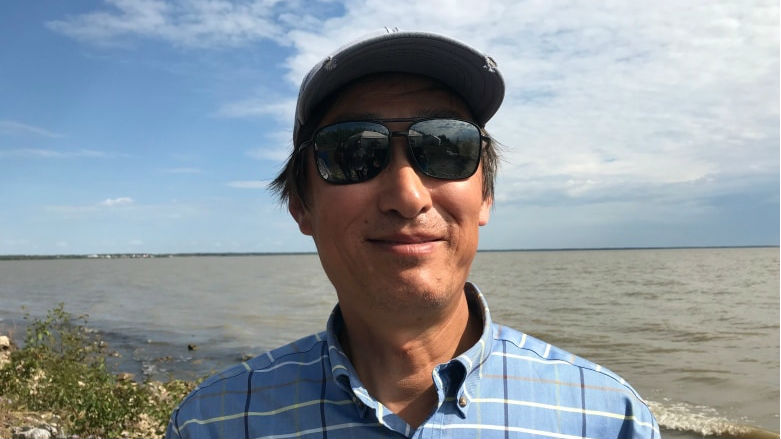 Zhu and his research team work with local fishers, trying to catch fish of all sizes with an experimental gill net.
"This kind of data can help us best describe the whole population composition," he said.
The researchers then measure and take samples from the fish to test their DNA and determine their age. They'll send samples of any food in the guts of the fish to a lab in Winnipeg (central Canada).
They use another boat to take mud samples and analyze the environment the fish are living in.
Community involvement key in project
Beyond the sampling and science, Zhu said the other goal of the project is to train local people and employ their fishing skills as part of a sustainable, community-based monitoring system.
Zhu said the community was involved from the beginning, advising the researchers on when it was safe to go fishing, as well as when and where to find the fish. The community also helped provide boats to get the team on the water.
Bjornson said 10 community members have trained to work with the researchers since 2011.
McKay, for one, has gained a lot of experience, learning how to use new equipment and record data. But she's also gained insights into the world of research.
"Before, you never would have thought that all this work would go into knowing what's around you," she said. "I just want to know what I can do to help keep it here and healthy and sustainable."
Related stories from around the North:
Canada: Inuit association gets $900,000 to monitor marine protected area in Arctic Canada, Eye on the Arctic
Finland: Hatchling numbers plummet for Finland's golden eagle, Yle News
Iceland: Scientists puzzled by right whale's appearance off Iceland, CBC News
Norway: Lower Barents Sea cod and haddock quotas, scientists advise, The Independent Barents Observer
Russia: Polar bears greatly exposed to toxic chemicals in eastern Barents Sea, The Independent Barents Observer
Sweden: Poachers suspected behind dwindling wolf numbers in Sweden, Radio Sweden
United States: Communities wrestle with shark-bite mystery off Alaskan coast, Eye on the Arctic