Telecom company serving Northern Canada accuses competitor of blocking calls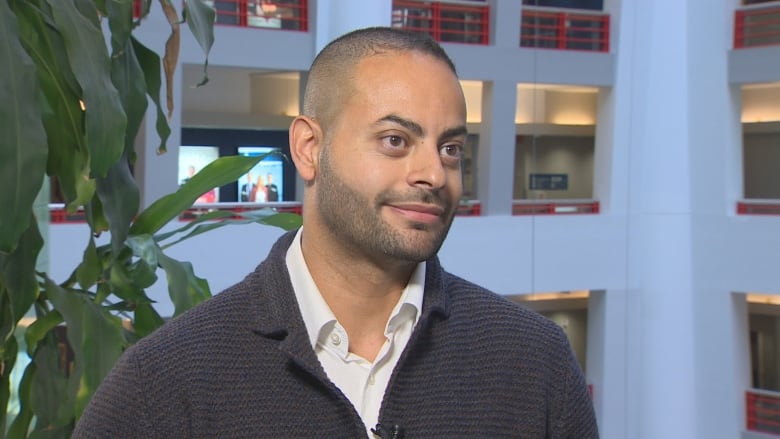 The CEO and president of Ice Wireless is claiming Telus (a large telecom company based in southwestern Canada) has been actively stopping calls from Telus customers to Ice Wireless customers since May 29, 2018, in a complaint to Canada's telecommunications regulator.
"Imagine a road, and instead of making it two lanes or three lanes, they made it down to half a lane," said Samer Bishay, the president of Ice Wireless and its parent company, Iristel.
Iristel submitted an official application to the Canadian Radio-Television and Telecommunications Commission [CRTC], which oversees all telecommunications networks in Canada and makes sure they comply with legislation.
The application asks the CRTC to step in immediately to stop Telus from blocking these calls, and Bishay says they hope to receive punitive damages once the case is settled.
Calls to and from Telus network intentionally blocked, claims Iristel
According to Bishay, Iristel has received hundreds of complaints over the summer regarding the inability to receive calls from customers using the Telus network.
This includes people who use other carriers, but are being temporarily rerouted through a Telus network.
Telus was "probably going to pass the calls one, maybe one out of ten times," Bishay said. If you're not the one in ten, "you're going to get a network congestion busy message pop up on the screen."
Iristel alleges a Telus technician admitted to Ice Wireless that they knew they were stopping calls to Ice Wireless customers, and that it was intentional. These details are not part of the public record, but have been submitted to the CRTC.
"I have not seen anybody blatantly disregard the Telecom Act like this ever, so honestly speaking I think this will be the first of its kind," said Bishay.
Telus complains of 'traffic stimulation'
On Aug. 3, Telus filed an application with the CRTC alleging that Iristel was engaging in a practice known as 'traffic stimulation'.
When calls are placed to high-cost serving areas, like the territories, it costs more money than if two people in Vancouver call each other. Iristel is accused of inflating the number and minutes of calls to the 867 area code, which costs the other carrier more money.
Although this could be seen as just the latest in tit-for-tat complaints to the CRTC by both Telus and Iristel, Bishay scoffs at that idea.
He maintains his company never violated established rules on traffic stimulation, and have abided by the recommendations of the CRTC.
"To me, that's really two separate issues," he said.
Johanne Senecal, the senior vice president of government and regulatory affairs for Telus, wrote in an emailed statement to the CBC that "Iristel has a history of engaging in traffic stimulation.
"Iristel has resumed this practice and TELUS' application asks the CRTC to, once again, order them to stop. Iristel's allegations that TELUS is blocking traffic to Iristel numbers is untrue," her statement read.
Patricia Valladao, the manager for media relations at the CRTC, said the regulator cannot comment on either application as the issues are still being reviewed.
Related stories from around the North:
Canada: New fibre optic line to ensure reliable internet access in Northern Canada, CBC News
Finland: Where are Finland's fastest internet connections? (hint, not in the North), YLE News
Norway: Two new satellites to boost Norway's Arctic internet, The Independent Barents Observer
Russia: Russia to link military installations with trans-Arctic cable, The Independent Barents Observer
Sweden: Northern Sweden to host more Facebook servers, Radio Sweden
United States: Healthcare facilities in rural Alaska struggle to pay internet bills, Alaska Public Media