World Wildlife Fund raises alarm about harmful 'grey water' in Canada's Arctic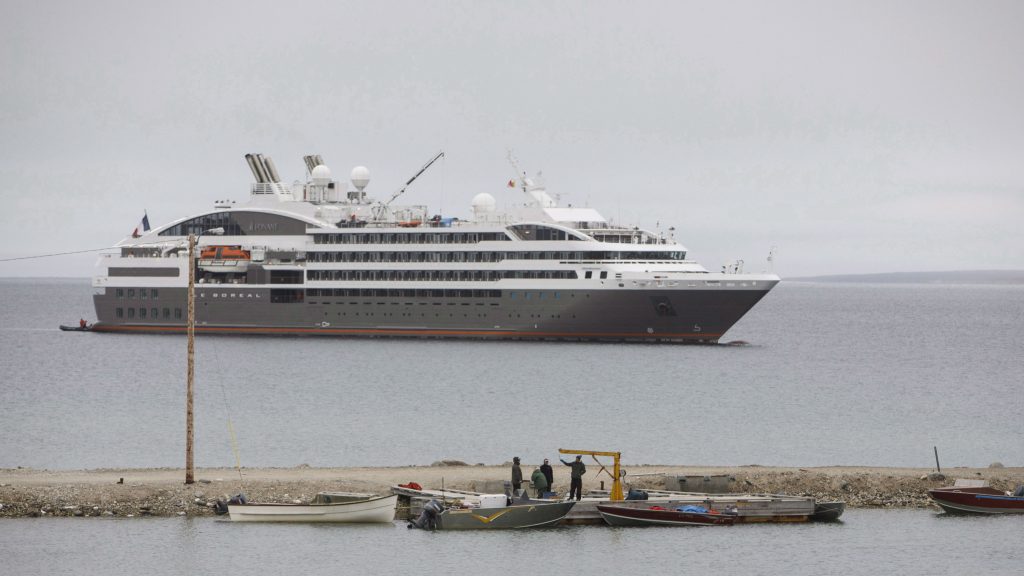 World Wildlife Fund Canada fears a new report it commissioned suggests that untreated "grey water" dumped in Canadian Arctic waters could double by 2035 if left unregulated.
Grey water is used water which can come from showers, laundry, dishwashers and sinks on ships.
The report says boat operators should be asked how they are treating their grey water.
"Current 'hot spots' of grey water dumping in the Arctic intersect with important whale habitats, such as calving areas and migration routes, as well as areas of high concentrations of Arctic char," a WWF-Canada news release says.
Oil and grease can coat the gills of fish and prevent them from being able to breathe.
Melissa Nacke, WWF-Canada
According to the report, tourism will be the biggest source of grey water dumping over the next 20 years, especially in the Northwest Passage.
World Wildlife Fund spokesperson Melissa Nacke said grey water can be even "more harmful than sewage," but it is more poorly regulated.
"We have things like heavy metals which are being detected in grey water," she said. "Oil and grease can coat the gills of fish and prevent them from being able to breathe."
Threat to wildlife, says harvester
"It's just not right," said Hans Lennie, a traditional harvester in Inuvik, N.W.T., about ships dumping their grey water into the Beaufort Sea.
"This is a nurturing grounds for animals that migrate up here," he said. "Whales, birds, all kinds of waterfowl … they come up here and they have their young."
Lennie, who is also secretary treasurer for the Inuvialuit Game Council which manages wildlife and wildlife habitat in the region, is most concerned about water from cruise ships and on research vessels.
"It's a catch-22," he said. "We ask them to come up … see what our ocean contains and do some baseline information stuff … but yet they're dumping their grey water as they do their research."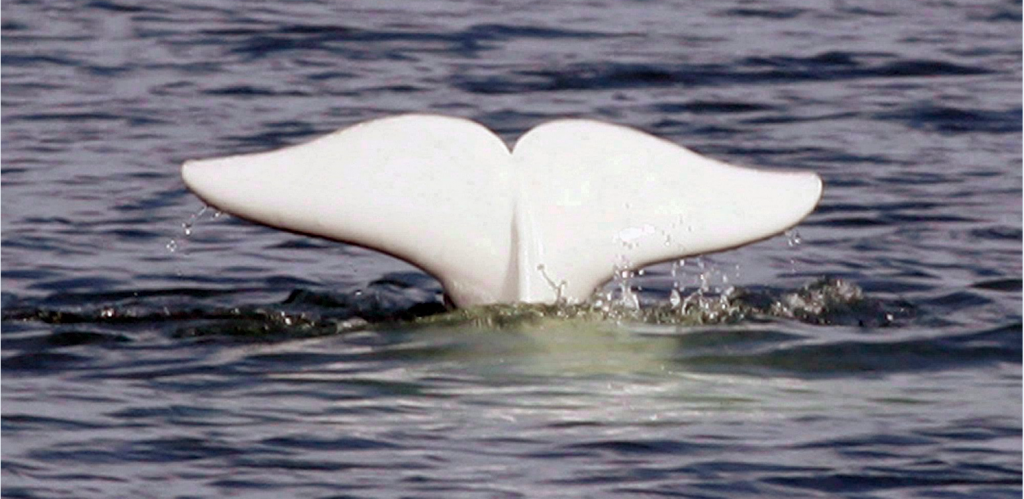 At issue for WWF-Canada is what the organization considers an outdated set of rules in Arctic waters, and lack of thorough enforcement.
Annie Joannette, a spokesperson for Transport Canada, told CBC there are "no provisions relating to grey water in the Arctic Shipping Safety and Pollution Prevention Regulations."
However, a different set of regulations for Canadian waters exists in the south.
Those rules require passenger boats built after 2013 and carrying more than 500 passengers to ensure that "grey water is not released without first having passed through a marine sanitation device," Joannette said in an email.
Rules ignored
The report commissioned by WWF-Canada was written by VARD Marine Inc., a consulting engineering company with clients in the marine industry.
Andrew Kendrick, VARD's vice president of operations, says the problem with legislation around grey water is that it is "unworkable, and as a result of that, it hasn't been enforced."
Under the Arctic Waters Pollution and Prevention Act, grey water falls under the category of "waste," which means its discharge should be considered prohibited within Canada's northern seas, unless permitted by regulation, WWF spokesperson Nacke wrote in an email.
However, Kendrick said it's "extremely unlikely" that ship operators can follow this law, as few boats have enough storage to keep grey water until they pass through Canada's Arctic waters.
As a result, the law is flouted, he argues.
Kendrick said he is "not aware the Canadian government has ever checked" to see if boats releasing grey water were releasing environmentally damaging material.
His company's report recommends dialogue "with Canada to help create a properly developed plan to monitor and enforce grey-water discharge regulations."
Different situation in Alaska
In comparison to Canada's Arctic, Alaska has stricter regulations on grey water disposal, particularly from cruise ships.
Large cruise ships need to treat grey water, and they need permits to dump it in Alaskan waters. Ships are also required to do regular sampling for the presence of pollutants in treated water, says Ed White, cruise ship program manager with Alaska's Department of Environmental Conservation.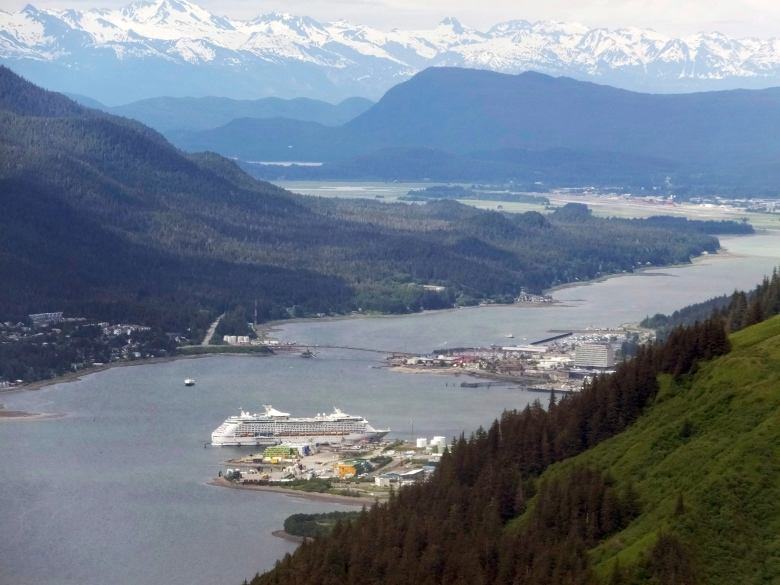 The state also has an "enforcement system" of ocean rangers.
"Marine engineers go on ships … and just check the wastewater systems are working," says White.
Transport Canada spokesperson Joannette said the department is researching the feasibility of treating grey water in the Arctic and amending the regulations.
But Lennie, the harvester, wants more. He wants ships' grey water measured before it is brought into an Arctic facility on land for filtration and processing.
"We need some sort of facility where they can offload," he said.
Related stories from around the North:
Canada: Inuit association gets $900,000 to monitor marine protected area in Arctic Canada, Eye on the Arctic
Finland: Finnish researcher testing plants to purify lakes and seas, YLE News
Iceland: Scientists puzzled by right whale's appearance off Iceland, CBC News
Norway: Plastic on Svalbard: "I could never believe it was this bad", The Independent Barents Observer
Russia: Polar bears greatly exposed to toxic chemicals in eastern Barents Sea, The Independent Barents Observer
Sweden: Toxic algae a threat to Sweden's water supply, Radio Sweden
United States: Communities wrestle with shark-bite mystery off Alaskan coast, Eye on the Arctic