Canada: no help available for children in northern Quebec scarred by mother's murder, court hears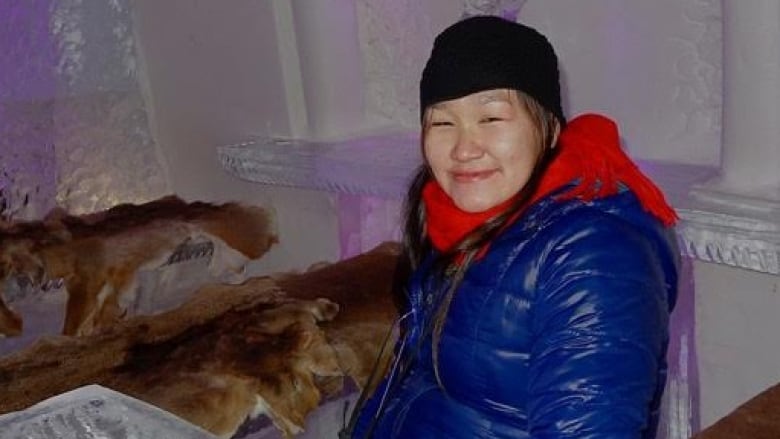 Nellie Angutiguluk's three children are in dire need of counselling in the wake of their mother's murder — something which they can't get in Quebec's far north, Lisa Koperqualuk, a relative of Angutiguluk's, said at the sentencing hearing for Angutiguluk's killer, Kwasi Benjamin, Wednesday.
"They miss, and will miss, talking to their mother about their life experiences, about what they're going through, to be able to open up about their feelings to the one who loves them unconditionally," Koperqualuk told Quebec Superior Court Justice Pierre Labrie in her victim impact statement.
A jury found 32-year-old Benjamin guilty of second-degree murder last February.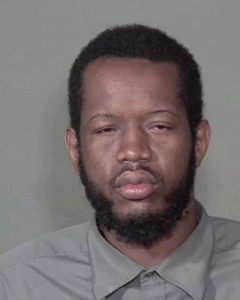 Angutiguluk, originally from Puvirnituq, in Quebec's Inuit territory of Nunavik, was found dead in the apartment she shared with Benjamin on de Nancy Street in Côte-des-Neiges (in Montreal, southern Quebec) on May 18, 2015.
Angutiguluk had moved to Montreal after the father of her children died in an accident. Her children remained in the north, now adopted by their maternal grandparents.
Koperqualuk wrote her statement after meeting with Angutiguluk's mother, Maggie Nungaq Angutiguluk, in Puvirnituq.
"My heart has been hurt," said Nungaq Angutiguluk in the statement, read in court by Koperqualuk.
She spoke of carrying Nellie, her youngest child, in her amautiq, the Inuit parka made for mother and baby.
"I would speak to her, and she would answer me back as she would learn how to talk, and I would find her more adorable each time," Koperqualuk read aloud. "My love for her only grew."
Koperqualuk told the court how Nungaq Angutiguluk was in Montreal for a medical appointment at the time of her daughter's murder. She was alone in a room at the YMCA when she received a knock at the door at 5:30 a.m. and was told she had to meet with police officers who broke the news about her daughter's death.
"Since then, I wake up at this hour every day and feel awake, bringing back that abrupt feeling of when I was informed about Nellie's death," said Nungaq Angutiguluk in the statement.
Eldest 'needs help to heal'
Nungaq Angutiguluk said her grandchildren's behaviour has changed since their mother's death, because of the loss and because of the pain they endure, knowing that she was murdered.
She said they tend to act out, and the eldest, 11, misbehaves at school and has physically hurt his teacher.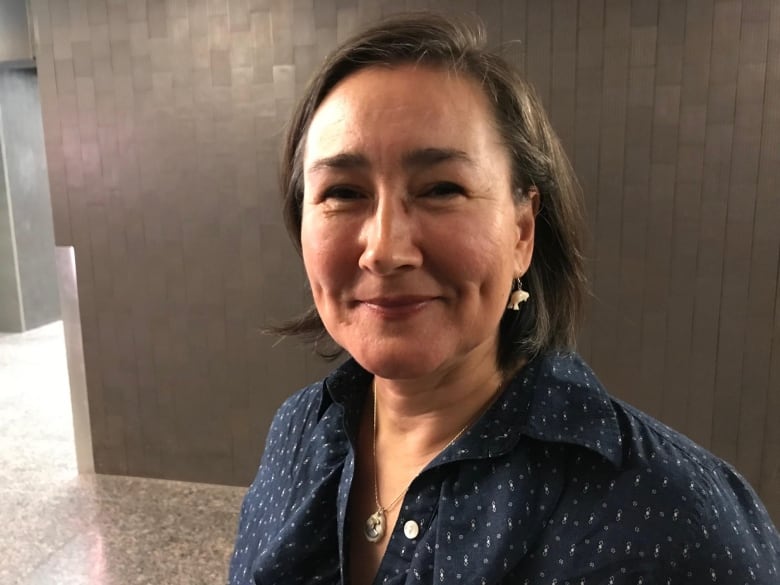 "He needs help to heal, to cope with the grief of his loss," said Koperqualuk, quoting the boy's grandmother.
"The children need help through their process of grieving — help that they have not received up to now. They should be receiving help from professionals who have experience in providing support for their children. This kind of service is not available here in Puvirnituq."
Koperqualuk said the lack of service will have an impact on the children as they grow older because they are not receiving the help they need now.
"There are not many services that could help them pass through the grief and how children deal with that," said Koperqualuk outside the courtroom.
Little hope for Benjamin's rehabilitation, says psychiatrist
The court also heard from Dr. Louis Morissette, a psychiatrist at the Pinel Institute. He detailed Benjamin's personality traits and prospects for rehabilitation.
Morissette told the court that Benjamin has a problem with alcohol and is violent towards women, noting that he could be violent towards women even when he is not drinking alcohol.
He said Benjamin has a tendency to minimize the impact of his actions, which does not bode well for the outcome of any treatment.
"From what I saw of Mr. Benjamin in the summer, I'm doubtful he would benefit from the programs [offered in prison]," said Morissette.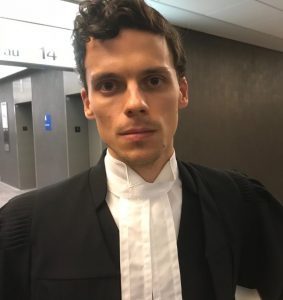 "It's important that the programs be offered to him, but because of some traits of his personality … sadly, I'm doubtful that he would benefit from the programs."
In his sentencing recommendation, Crown prosecutor Jean-Philippe MacKay suggested Benjamin serve 17 years in prison before being allowed to apply for parole, citing the fact that he left Angutiguluk's three children orphans.
MacKay told the court Benjamin murdered a woman who was vulnerable and showed no remorse or empathy. He said Benjamin also made a habit of not following court orders to abstain from alcohol and to stay away from Angutiguluk.
Defence lawyer Louis Miville-Dechênes is seeking the minimum sentence of 10 years before being allowed to apply for parole.
"A 10-year period to learn how to get empathy and deal with relationships is a long time," said Miville-Dechênes. "There are programs inside. He'd be well catered to, and he'll have ample time to change."
Delays
Benjamin's sentencing hearing, originally set for last April, was delayed because of changes to key court personnel.
Justice Michael Stober, who originally heard the case, had to withdraw because of illness and died in late August. Crown Prosecutor Dennis Galiatsatos was nominated to serve as a judge on the Quebec court in August. And Benjamin fired his original defence team after the guilty verdict.
Justice Pierre Labrie will deliver his sentence on Oct. 31.
Related stories from around the North:
Canada: Canada: lack of detention facilities in Quebec's North violates charter rights, says Superior Court, CBC News
Finland: Police in Northern Finland overstretched, says retiring officer, YLE News
United States: Study: Alaska has nation's highest rate of women murdered by men, Alaska Dispatch News