Study: Alaska has nation's highest rate of women murdered by men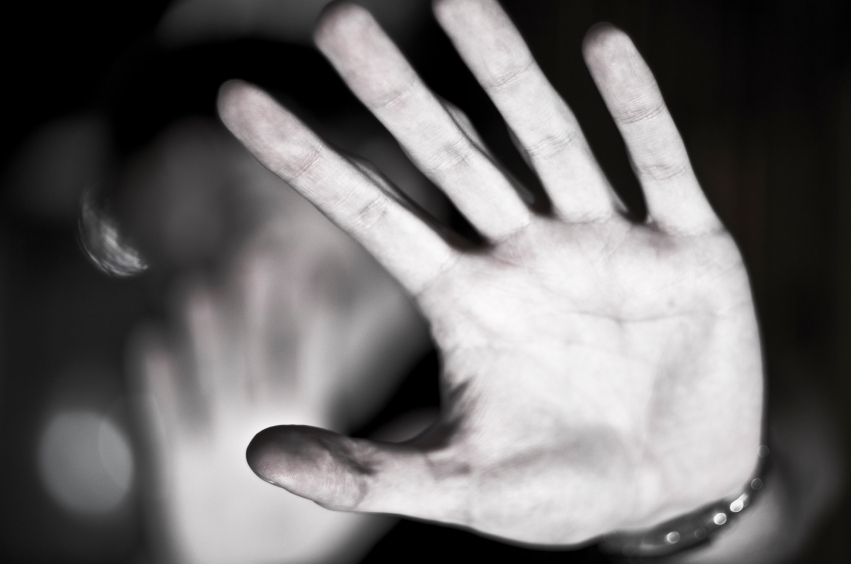 Alaska has the nation's highest rate of men murdering women, more than double the U.S. average, according to a study released Monday by Violence Policy Center.
The study said that 2.57 of every 100,000 women in the Last Frontier were murdered by men in 2012 — more than double the national average of 1.16. That represents nine women murdered in Alaska under circumstances involving only one female victim and one male murderer.
"One is too many," Gov. Sean Parnell said in response to the numbers.
The study used data collected from the FBI's Supplementary Homicide Report. According to the data, the average age of women killed in Alaska in 2012 was 41. Four were shot — none with a handgun, according to the study — three were killed with knives "or other cutting instruments," and one was killed using blunt force. One was not accounted for in the study.
Women knew their killers
All but one knew her killer, and many of the killers and victims were in intimate relationships. Half of the deaths followed an argument, the study said.
Following Alaska, the states with the highest rates of murder of women by men were South Carolina, Oklahoma, Louisiana and Mississippi.
"Nationwide, 1,706 females were murdered by men in single victim/single offender incidents in 2012," the Violence Policy Center wrote in a press release.
The study's release was strategically aligned with the 20th anniversary of the Violence Against Women Act, signed into federal law Sept. 13, 1994, under the Clinton administration. It was reauthorized in 2013 after a protracted battle in Congress over extending some protections to same-sex couples as well as issues related to Native Americans and tribal jurisdictions.
The bill's reauthorization provided money to train law enforcement, grants for legal services and funding for transitional housing. It also requires states to have goals aimed at decreasing rates of domestic violence.
Efforts to combat domestic violence
Since the beginning of 2012, communities and organizations across Alaska have received $15.14 million in grant money from the U.S. Justice Department's Office on Violence Against Women for programs including violence prevention and additional resources.
In 2009, Parnell began the "Choose Respect" campaign aimed at reducing sexual assault, domestic violence and child abuse in Alaska. But U.S. Sen. Mark Begich said the campaign isn't doing enough.
"The state needs to be more focused on this issue, not just have a bumper sticker campaign," Begich said during a phone call from Washington, D.C. He called the Choose Respect campaign a good conversation starter, but ultimately, he said, it's not doing enough to solve the problem, as Alaska also has high rates of domestic violence and sexual assault.
Parnell disagreed, saying the campaign has had significant benefits for the state. The new study is proof that Alaska needs to support the campaign, he said.
"This really points to the need for our efforts with the Choose Respect campaign," Parnell said of the study. "For example, when we started it in our administration, there was 46 to 50 VPSOs (village public safety officers), but now we have more than 100," he said.
Parnell said VPSOs have a greater presence in the state and it's a program that could flourish further if it had more federal funding.
Political steps
Begich added that there needs to be better enforcement aimed at repeat offenders and those who violate protective orders. He introduced the Safe Families and Villages Act of 2014 at the beginning of August, which Begich said would provide more opportunity to go after sexual assault and domestic violence offenders.
The bill has already moved through the Indian Affairs Committee and will next see the U.S. Senate floor.
Before the reauthorization of the Violence Against Women Act by the Senate in 2013, Sen. Lisa Murkowski introduced the "Alaska exception," which would exempt Alaska Natives from a section of the bill that allows tribal courts to prosecute offenders in some cases of domestic violence with a Native American victim and a non-Native perpetrator. She claimed her provision wouldn't change the effect of the bill, as it specifically addressed tribes in "Indian country," and Alaska has only a single reservation, Metlakatla in Southeast. Begich originally co-sponsored the amendment, but both senators have changed positions after an outcry over it.
Dan Sullivan, Begich's opponent in the upcoming U.S. Senate election, was in Nome on Monday, but his campaign spokesperson Mike Anderson said in a written statement that violence against women in Alaska is a "long-term, systematic problem that will require commitment and focus" to resolve.
He added that Sullivan supported the reauthorization of the Violence Against Women Act.
Murkowski was traveling to Skagway and could not be reached for comment Tuesday.
Contact Megan Edge at megan@alaskadispatch.com, Google+ or Twitter
Related stories from around the North:
Canada:  Ontario abuse helpline opens up to Nunavut residents, CBC News
Canada:Domestic violence deaths preventable says coroner in Canada's Northwest Territories, CBC News
United States: Alaska's women speak up about violence, abuse, Alaska Dispatch