Blustery winds, snow and subzero nights on the way in Arctic Finland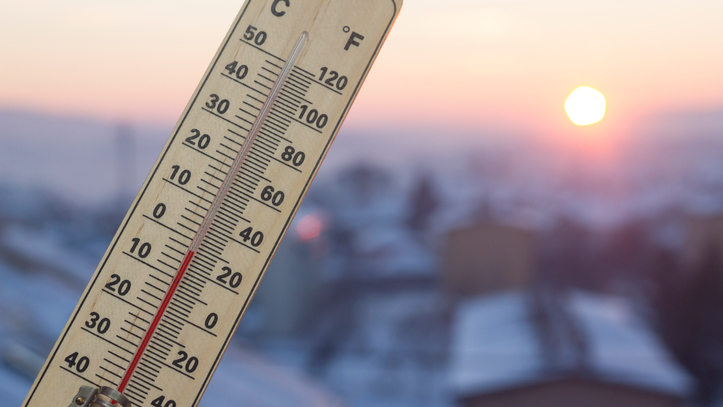 Thousands of households lost power on Wednesday as rain, sleet and high winds swept through much in Finland.
A powerful storm front will move across Finland on Wednesday, says Yle meteorologist Kerttu Kotakorpi, and will keep circulating over eastern parts of the country, near the Russian border. That will bring northerly winds and cold air, especially to Finnish Lapland.
As of Wednesday afternoon, high winds had knocked out electricity to some 3,000 households, mostly in southern and central Finland. The largest numbers were in Kangasala, Ingå, Raseborg and Isojoki.
Night temperatures will fall below the freezing point in Northern Lapland, not rising much above it during the days. The Finnish Meteorological Institute (FMI) has issued a warning of poor road conditions due to snow or sleet in parts of Lapland, as well as a storm warning on many sea areas.
Snow may stick in the north-west
"There may be sleet in the north on Wednesday, which may turn to snow. It's possible that there may be several centimetres of snow in the north-western arm, and that it may stay on the ground," says Kotakorpi.
Elsewhere the precipitation will come down as rain, moving off to the east by evening. Precipitation is set to continue in Lapland though. In southern Finland, temperatures will max out around 10 degrees Celsius over the next few days, while up north they will stay close to zero.
Thursday is expected to bring dangerously strong winds to central areas in particular. The FMI predicts gusts of up to 20 metres per second. In other parts of the country, winds may be up to 15 m/s.
"Even though it may be 10 degrees in the south, it will feel much colder due to the wind," Kotakorpi points out.
The weekend outlook also calls for damp, cool conditions. Overnight temperatures may dip below zero, even in southern and central areas.
"The temperatures for the rest of the week are normal for this time of year. Last week it was still around 20 degrees in the south, but now we are clearly in a more autumnal mode," she adds.
Related links from around the North:
Canada: Global warming 'pause' about to end, raise Earth's temperatures further, CBC News
Finland: Cities in Finland and Sweden among Europe's fastest-warming, data shows, Yle News
Norway: WWF urges Norway to protect its Arctic forests to help fight climate change, The Independent Barents Observer
Russia: Russian and American scientists team up to study Arctic Russia's weakening sea ice, The Independent Barents Observer
Sweden: Hot, arid summer guts a third of Sweden's cereal harvest, Radio Sweden
United States: Anchorage, Alaska battered by strong winds, Alaska Public Media