Governor Walker apologizes for historical trauma at Alaska Federation of Natives convention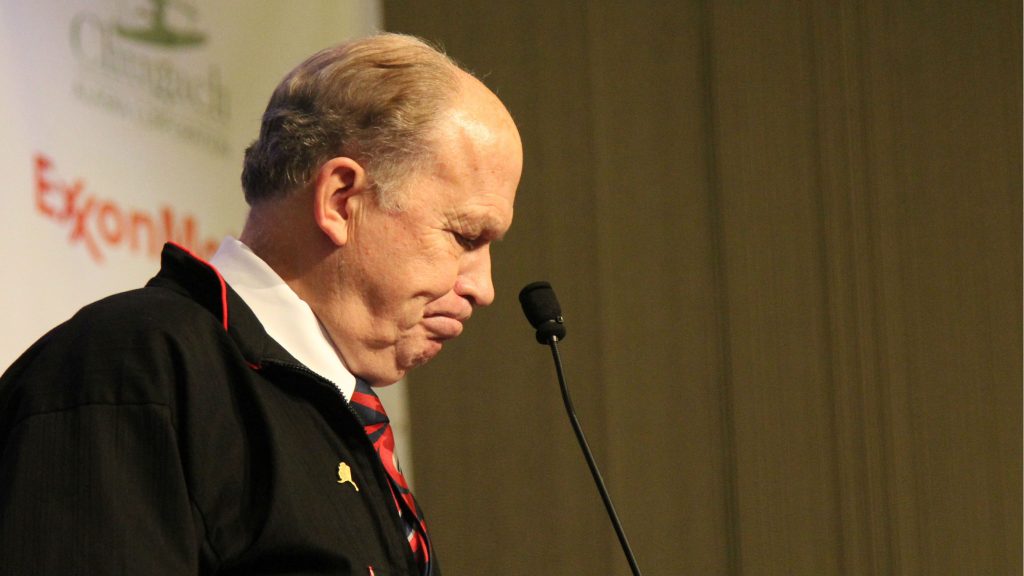 The first day of the Alaska Federation of Natives Convention in Anchorage saw protests and a high-level apology.
Valerie Nurr'araaluk Davidson was already set to be the keynote speaker. But the speech took on even more importance after the surprise announcement Tuesday that she had been sworn in as Lieutenant Governor amid Byron Mallott's sudden resignation over "inappropriate comments" — something Davidson referred to in her speech.
"Let's acknowledge where we are. Just two days ago our world shifted," Davidson said. "I want you to know, Alaskans deserve the highest standard of conduct from their elected officials. Respect for women and the dignity of all Alaskans is our responsibility."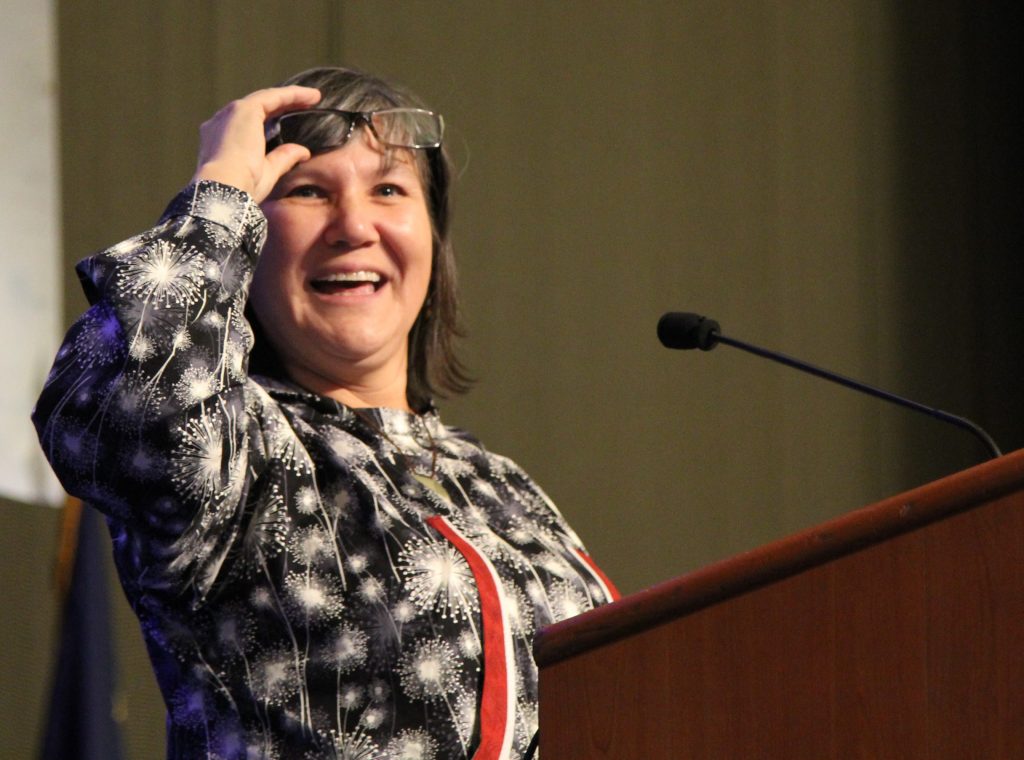 The address was broad and personal, touching on the administration's expansion of Medicaid, Davidson's own struggles with childhood trauma, and the importance of the tribal compact the state announced last year. Over and over again, Davidson said the current administration's policies have significantly elevated the role of Alaska Natives in guiding state policy.
"We invited more people to the conversation and recognized that listening is more important than litigation," Davidson said.
'I apologize to you, Alaska's first people'
Soon after came an address by Walker himself. He, too, referred to the week's resignation without calling Mallott a brother and "soul mate" who had taken responsibility for a mistake. Though Walker never overtly focused on the dynamics of his re-election campaign, which currently favor his Republican opponent, he did allude to it briefly.
"This may be the last time I address you formally. I recognize that," Walker said.
With that, Walker primed the audience for a big announcement, and for a minute it seemed like the room was holding its breath. But it wasn't a campaign revelation; instead, it was a formal apology to Alaska Natives for the wrongs they have endured from the State.
"As the 11th governor of the state of Alaska, I apologize to you, Alaska's first people, for the wrongs that you have endured for generations," Walker said. "For being forced into boarding schools, I apologize. For (being) forced to abandon your Native language and adopt a foreign one, I apologize. For erasing your history, I apologize. For the generational and historical trauma you have suffered, I apologize. This apology is long overdue. It is but one step in hundreds more to go on this journey towards truth, reconciliation and healing."
It was the first such apology to Alaska Natives on past state policies from a sitting governor, according to a Walker aid.
Walker also thanked the federation for embracing him during his term as governor.
Protesters rally for Indigenous women and environment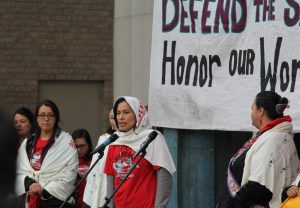 Two blocks away from the convention stage, demonstrators gathered for a rally focused on defending indigenous women and protecting the environment.
Quannah Chasing Horse Potts called for an end to violence.
"For far too long, women, our indigenous women, our lands and our waters, have been traumatized and victimized," Potts said.
The rally was organized by Defend the Sacred AK, and brought together a patchwork of groups focused on wildlife conservation, subsistence rights, as well as domestic violence and sexual assault prevention. Well over a hundred people gathered outside the Performing Arts Center in downtown Anchorage.
AFN continues through Saturday, with remarks from gubernatorial candidates and Alaska's congressional delegation in the days ahead.
This story contained contributions from Zachariah Hughes, Abbey Collins and Andrew Kitchenman. 
Related stories from around the North:
Canada: Canada's inquiry into violence against Indigenous women focuses on resilience to end hearings in Arctic, CBC News
Finland: Budget cuts threaten international Sámi language cooperation, Yle News
United States: Indigenous youth are taking pride in their heritage, speaker tells Elders and Youth conference in Alaska, Alaska Public Media