Dan Curtis wins third term as mayor of city of Whitehorse, in Canada's Yukon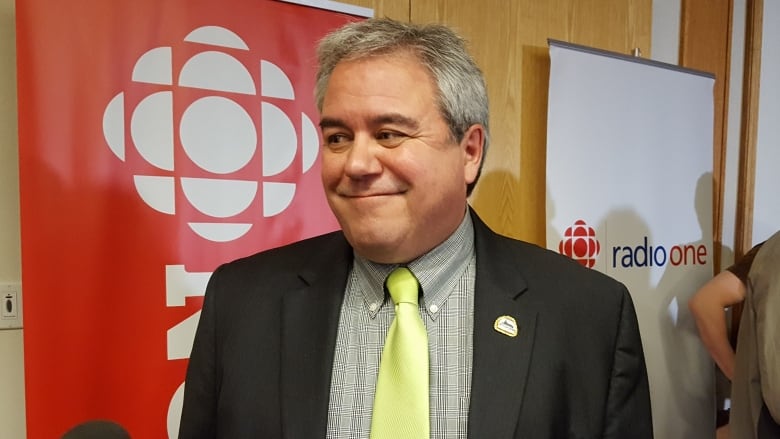 Dan Curtis won a third term as mayor of Whitehorse, in the northern territory of Yukon on Thursday, beating the second-place candidate by more than 1,000 votes.
"I'm absolutely ecstatic," Curtis said, as the final votes were being counted and his re-election was assured.
Curtis took the lead when the first results came in shortly after polls closed at 8 p.m., and his lead continued to hold as more polling stations reported. By 9 p.m., he was leading Rick Karp by more than 800 votes.
Shortly after 10 p.m., all the results were in and Curtis won in a landslide — earning almost half the total votes cast. Out of 6,663 votes cast, Curtis got 2,933.
I felt like I had the community behind me," Curtis said.
"It's very humbling for me, because you always second guess what you're doing, and perhaps you could and should be doing better."
Curtis said his priorities are housing, land development, and solid waste management.
Second-place finisher Rick Karp had effectively conceded even before the final vote tally was in. Karp finished with 1,908 votes.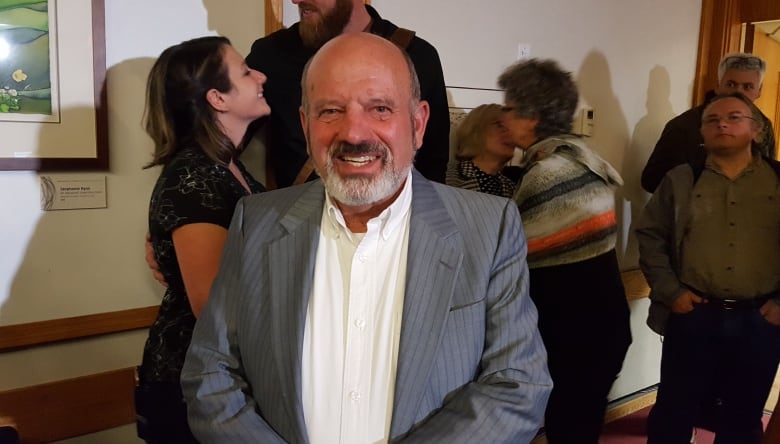 "Congratulations to Dan, good for him," Karp said.
Karp, who also ran for mayor against Curtis in 2012, said he is not likely to run again because he's ready to retire.
Newcomer Colin LaForme, who ended in third place with 1,511 votes, also offered Curtis congratulations.
"He's done great things for our city and I hope he continues to do great things," LaForme said.
Wilf Carter and Kelly Suits trailed far behind the three front-runners, with 163 votes for Carter and 148 votes for Suits.
Councillors re-elected
Among council candidates, three incumbents were re-elected — Samson Hartland, Dan Boyd and Jocelyn Curteanu. But leading the vote tally were three others — past councillor Jan Stick, and newcomers Steve Roddick and Laura Cabott.
Stick, who served on Whitehorse city council from 2005 to 2008 and has also been an NDP MLA, took an early lead and ended at the front of the pack of 20 candidates, with 3,946 votes.
"It's exciting for sure … I'm a little bit speechless," Stick said, as she watched the early results come in.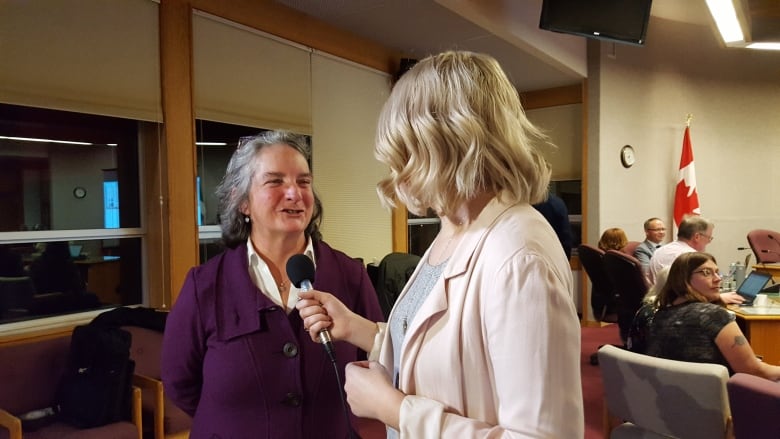 In second was Steve Roddick, with 3,115 votes. He and Stick effectively campaigned as a team, and Stick says the gambit appeared to pay off.
"If we look at the results, I'd say it worked well," Stick said.
"I think there's always going to be alliances on city councils, and we just came out ahead of time with ours … I'm really glad we did it."
Cabott finished third with 2,752 votes, followed by the three incumbents — Hartland (2,548 votes), Curteanu (2,460 votes) and Boyd (2,378 votes).
"I'm thrilled," Cabbott said, when it looked like she'd won her seat on council.
Betty Irwin and Rosalyn Woodcock, both seeking re-election to council, were both several hundred votes out of the top six. Irwin came eighth in the vote count, and Woodcock finished tenth.
Curtis said he's happy to see a council made up of both younger and more experienced people, but he's also sad that Irwin and Woodcock lost their seats.
"But that's democracy," he said.
Voting day bumps
Voting day was not without some bumps, including missing privacy screens, old ballots and computer glitches — including problems with a vote tabulator at one polling station.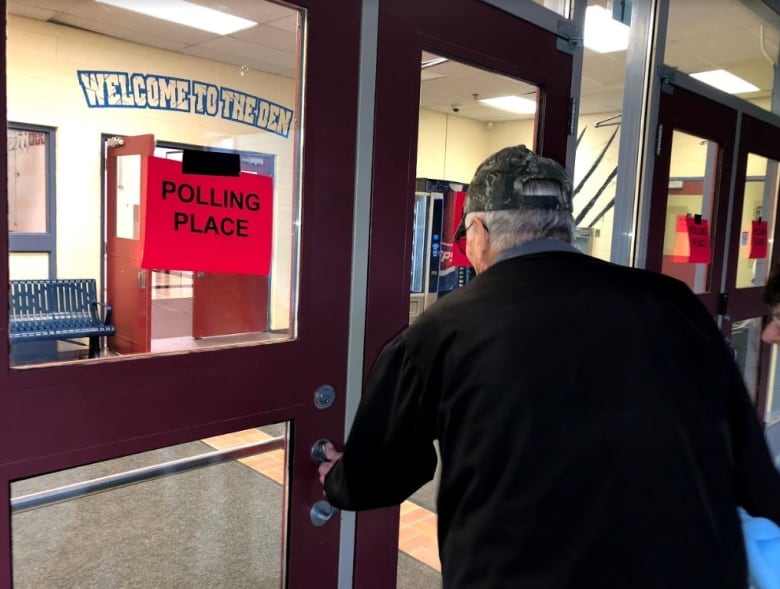 The faulty tabulator briefly delayed the final election results, as officials had to manually count the hundreds of ballots cast at the Vanier Catholic Secondary School polling station.
The day also got off to a rocky start as polls were scheduled to open across the city at 8 a.m., but four deputy returning officers didn't show up on time at their polling stations.
"We did have a couple of polling stations that opened late as a result, and as you can imagine, if people don't show up as they're supposed to, it has a bit of a ripple effect," said city spokesperson Myles Dolphin.
One polling station, at the Canada Games Centre, was also missing some key equipment at first — the privacy screens that serve as individual voting booths.
And one station accidentally opened a box of 2015 ballots. Officials said the first one was rejected by the vote tabulating machine, and that voter was then given a proper ballot.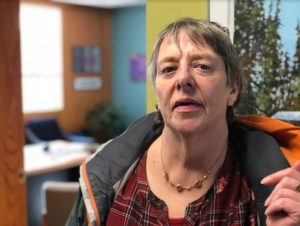 The city's returning officer, Norma Felker, also said the ​internet went down in some places, but it didn't cause any major problems.
"People have been remarkably patient. They just know — technology, some things happen," Felker said.
She said one voter lost his temper, but that's because he didn't want to show his ID — a requirement to vote in the city election.
"If you don't want to give your ID, too bad, so sad, go away," Felker said.
With files from Dave Croft and Claudiane Samson
Related links from around the North:
Canada: Rebecca Alty elected mayor of city of Yellowknife, in Northern Canada, CBC News
Finland: Historic first round victory for incumbent Sauli Niinistö in Finland presidential election, Yle News
Greenland: Greenland braces for coalition talks to cut through election result murk, Eye on the Arctic
Sweden: Löfven gets his chance at forming Sweden's coalition government, Radio Sweden