'Treasure trove' of Native Press photos donated to territorial archives in Northern Canada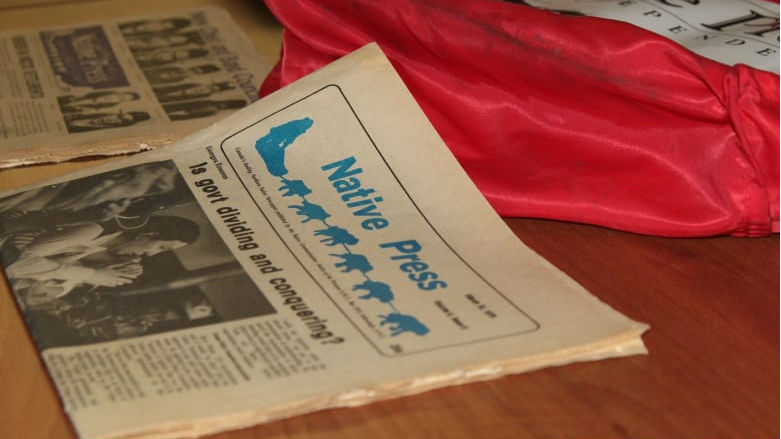 The Native Communications Society has donated 200,000 Native Press images to the Northwest Territories (N.W.T.) government, to be preserved and archived.
The society's chair, JC Catholique, said the donation has been years in the making.
"What makes it historic is that it's our piece of history from …1970 to 1992, all that time, what happened in that time is going to be preserved," he said.
The Native Press was launched in 1971 as a newspaper for the Indigenous people of the Northwest Territories. The founders of the paper started it to provide more coverage of Indigenous stories and perspectives from the communities.
Catholique said the paper's two-decade time span covers an "exciting" period in N.W.T history.
"It's a period of time when people started to organize themselves politically," he said at a handover ceremony in Yellowknife, the territorial capital, on Thursday. "They started to form, they were able to have a voice."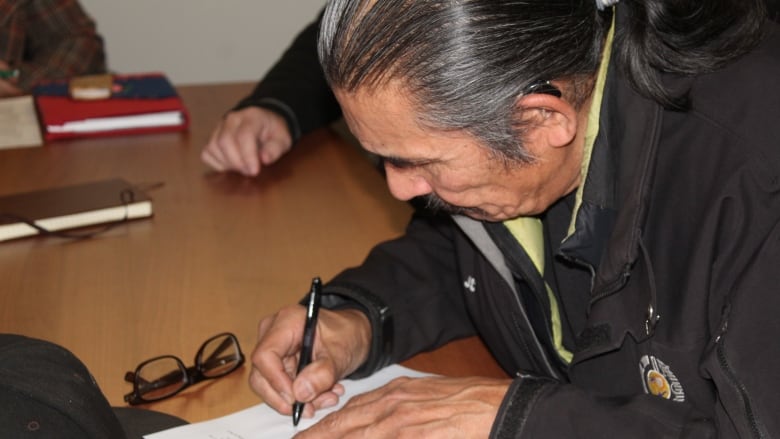 Catholique described it as at time when leaders were great storytellers who spoke their traditional language and lived on the land.
This period of time saw the Berger Inquiry, the historic Paulette caveat, an N.W.T. Supreme Court decision that determined the Dene had never ceded their lands, formation of the Indian Brotherhood of the N.W.T. and the beginning of modern land-claim negotiations.
"The Native Press at that time just helped it along to make sure that their voices were heard in print, and also pictures of what was happening," Catholique said.
'Amazing' photographers
Territorial archivist Erin Suliak described the photo collection as a "treasure trove."
"The people that worked at Native Press were passionate about what was happening and sharing the news and making people aware of what was going on at that time," she said.
"Amazing photographers, some people who are no longer with us but who really left their mark in the photographs that are there."
Suliak said the photos will be held at the Prince of Wales Northern Heritage Centre. Professional archivists will go through them, with the first phase of the project covering material up to the end of the Berger Inquiry.
"We're figuring out how to identify and keep track of the photographers, the people, the places involved in all the photographs," she said.
The photos will be digitized and put in a searchable database.
"It was a long time coming," Catholique said with a laugh. "But now we know it's safe, so that's good."
Culture and heritage director Sarah Carr-Locke said the first set of photos could be digitized by next fall.
With files from Michael Hugall
Related stories from around the North:
Canada: 10,000 pages of Indigenous language material published online in Northwestern Canada, CBC News
Russia: KGB archives set to open up to Finnish researchers, Yle News
United States: Veterans from Indigenous Alaskan village have war stories archived online, Alaska Public Media