10,000 pages of Indigenous language material published online in Northwestern Canada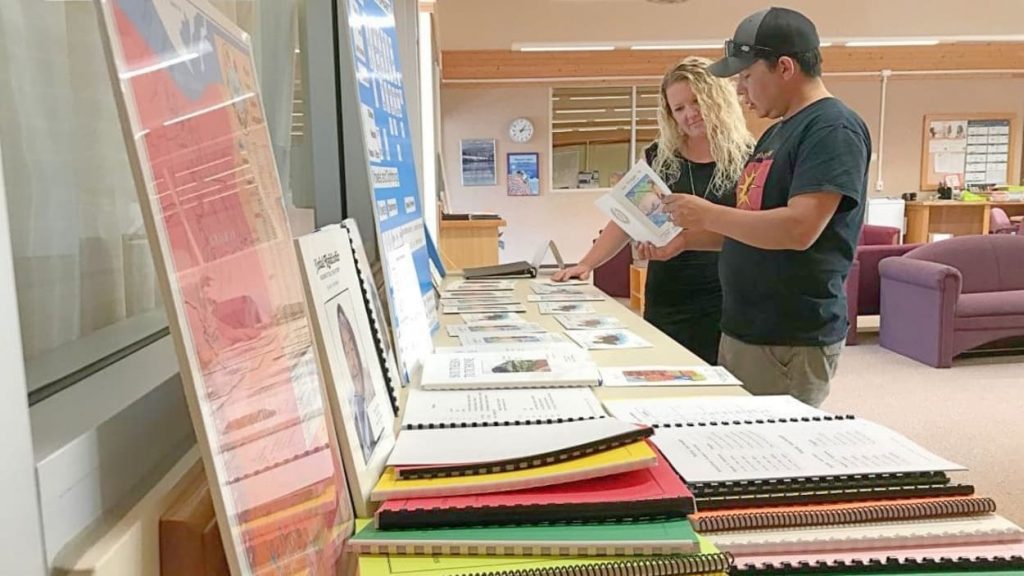 A collection of Yukon Indigenous language books has been scanned, organized and made freely available online.
There's at least 10,000 pages of material in eight languages — Gwich'in, Han, Kaska, Northern Tutchone, Southern Tutchone, Tagish, Tlingit and Upper Tanana.
The publications used to be available only on paper at the Yukon Native Language Centre, which is at Yukon College in Whitehorse (capital of the Northwestern Canadian territory).
Language curriculum developer Krista Dempster said the goal is to make the work accessible to anyone, anywhere.
"Until now people from the communities would have to come into the language centre to access any resources. Or they'd have to put in an order and it would be mailed out to them. And they weren't free," she said.
One great benefit to scanning is that people can now search the records electronically — for instance searching for one word or a person's name.
"You can actually search through all of the 10,000 pages that have been scanned," Dempster said.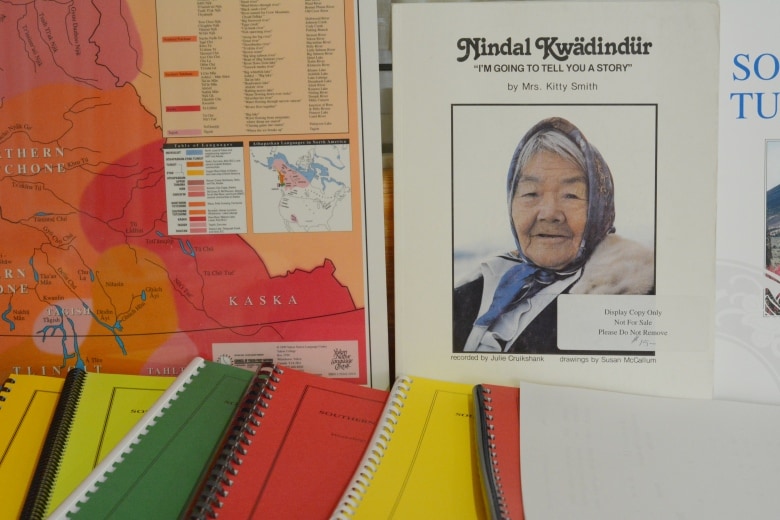 Council of Yukon First Nations released material
The digitization of material has been happening for years with help from a linguistics project at Carleton University, as well as the territorial government's Department of Education.
The online publication only happened after a change in management.
The #Yukon Native Language Centre has set its collection free — digitizing and publishing about 10,000 pages of Indigenous-language material. #Education #Languages pic.twitter.com/Y4ZHipYAII

— Philippe Morin (@YukonPhilippe) 25 juillet 2018
Earlier this year the Yukon government handed over responsibility for the Yukon Native Language Centre to the Council of Yukon First Nations (CYFN). The CYFN has pledged to change the centre from a resource to certify teachers into more of a community school, reaching out to anyone interested in learning a Yukon Indigenous language.
One of those people is U'yenets'echia, also known as Sean Smith. He's been building fluency in Southern Tutchone and Tlingit.
"I am really, really very, very thankful that we're taking this path to build their resources and to build the connection within our communities. I think it's very, very powerful," he said. "I think that having the resources online — it's very valuable for teachers, for learners and for the community members to access."
The next step for the centre will be adding more audio. The Yukon Native Language Centre's website already has a dictionary for Kaska that features pronunciations recorded by elders in communities.
The material can be found at www.ynlc.ca under the languages tab.
Related stories from around the North:
Canada: Canadian Inuit language settings coming soon to Facebook, CBC News
Finland: Sámi school preserves reindeer herders' heritage with help of internet, Cryopolitics Blog
Iceland: Arctic language survival – Iceland to the rescue?, Blog by Takeshi Kaji
Norway: Repressive policy deprived Sámi people of language, culture : Norway's prime minister, The Independent Barents Observer
Sweden: Film exploring racism against Sami wins big at Swedish film awards, Radio Sweden
United States: Alaska Senate joins House in declaring Native languages emergency, Alaska Public Media