Inuit in Canada's east-Arctic say Ottawa not committed to fixing northern food subsidy program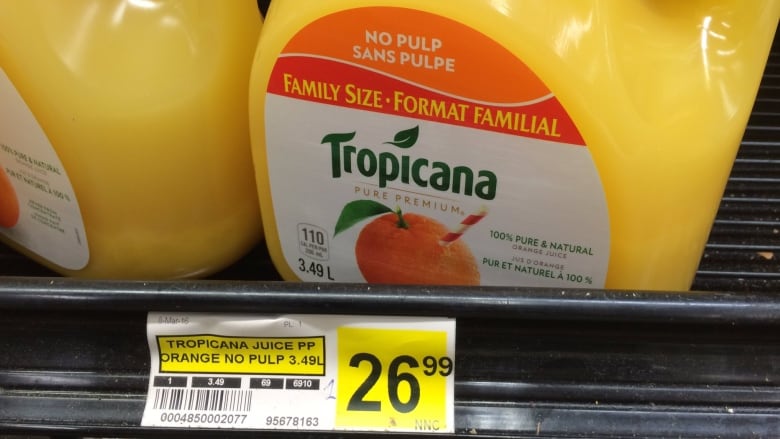 The federal government is promising changes to its northern food subsidy program, but Labrador's Nunatsiavut government (eastern Canada) says Ottawa isn't listening to the people most affected by it.
The program, launched in 2011, is supposed to work by providing subsidies to retailers, who then pass the savings on to customers by lowering food prices, but it's still common to see prices like $27 for a jug of orange juice in Canada's North.
Kristeen McTavish, food security co-ordinator for Nunatsiavut, told CBC's Labrador Morning that one of the biggest problems with the program is how it's assessed.
"There really is a pretty big lack of transparency around Nutrition North, especially the subsidy program. Because we're not properly assessing and monitoring how the subsidy is working, we really don't know if it's having a positive impact on food insecurity in the Inuit region," said McTavish from Ottawa.
"We don't really know, we can't say for sure to what extent it's helping to reduce food prices, and we can't say to what extent that the $80 million being invested into the program is being well spent."
Model isn't working
The model of providing the subsidy to retailers and suppliers doesn't work because their first concern is the bottom line and not the health of a community, said McTavish.
"We think that that model as a whole is not the right model for the federal government to use to sort of help the situation," she said.
Intergovernmental and Northern Affairs Minister Dominic LeBlanc said he's asked his department to examine why, for example, a box of 180 Pampers costs about $70 off the shelf in Iqaluit but on Amazon, similar size boxes sell for around $35.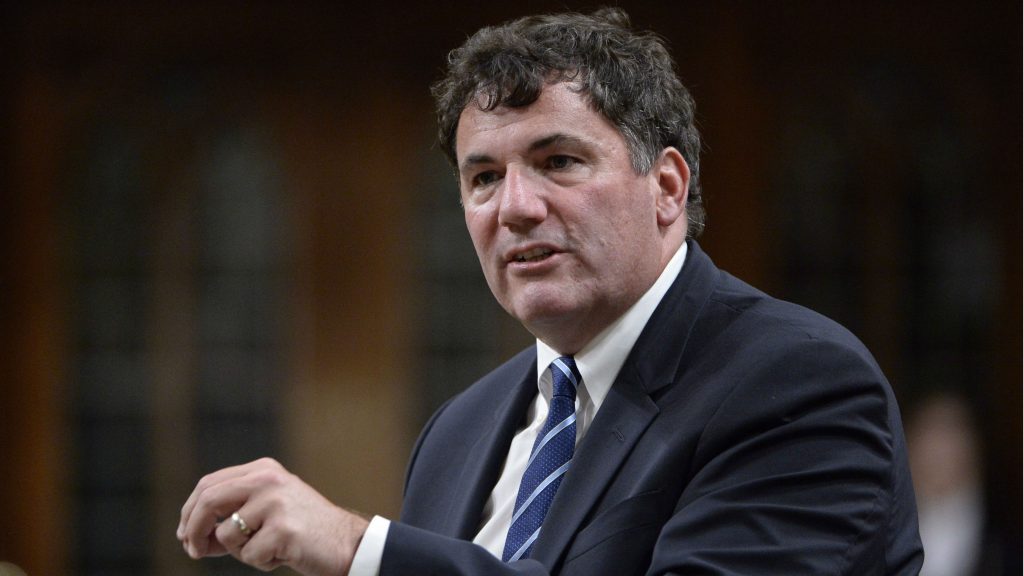 "I'm wide open to looking at if, in fact, there are some sort of savings to be had with that kind of thing. Why wouldn't we look at that?" he said
"I've asked my department to look at that and to give me concrete examples. There's something wrong, in my view. We're not getting the efficiencies we want for the taxpayers' money, if that's true at large."
McTavish said a group established by the federal government to improve the program wasn't set up to succeed. Nunatsiavut provided a submission of problems and potential solutions for the program, she said, but it quickly became apparent that the group didn't have any decision-making power.
"They weren't even willing to look at some of the broader structural changes, or some of the broader changes to the program," she said.
"They were only really interested in getting our opinion on very, very small changes to the subsidy list. For us, that just didn't cut it. We entered in good faith, and it turned out to be a group with no teeth."
Food insecurity rising
McTavish says the lack of transparent evaluation makes it hard to know what a better model would be. Receipts don't show how much was saved, she said, which would give people an idea on where the subsidy is being applied.
"We do know that the current model isn't working," she said. "All we want to do is to be able to work in partnership with the federal government to come up with some better solutions."
Despite the program, she said, food insecurity is rising.
"Cost of food is increasing drastically, so at some point we need to look at how is this $80 million being spent, and how can we spend it better."
Related stories from around the North:
Canada: Ottawa students build mini-farm containers designed for northern communities, CBC News
China: Arctic Indigenous food culture takes the day at international cookbook awards, Eye on the Arctic
Finland: One in 10 Finnish families with young children dealing with food insecurity: survey, Yle News
Sweden: Summer drought to drive Swedish meat prices up, Radio Sweden
United States: New farm bill program aims to fight food insecurity in Alaska, Alaska Public Media