Canada's Inuit set out their priorities for federal Arctic policy roadmap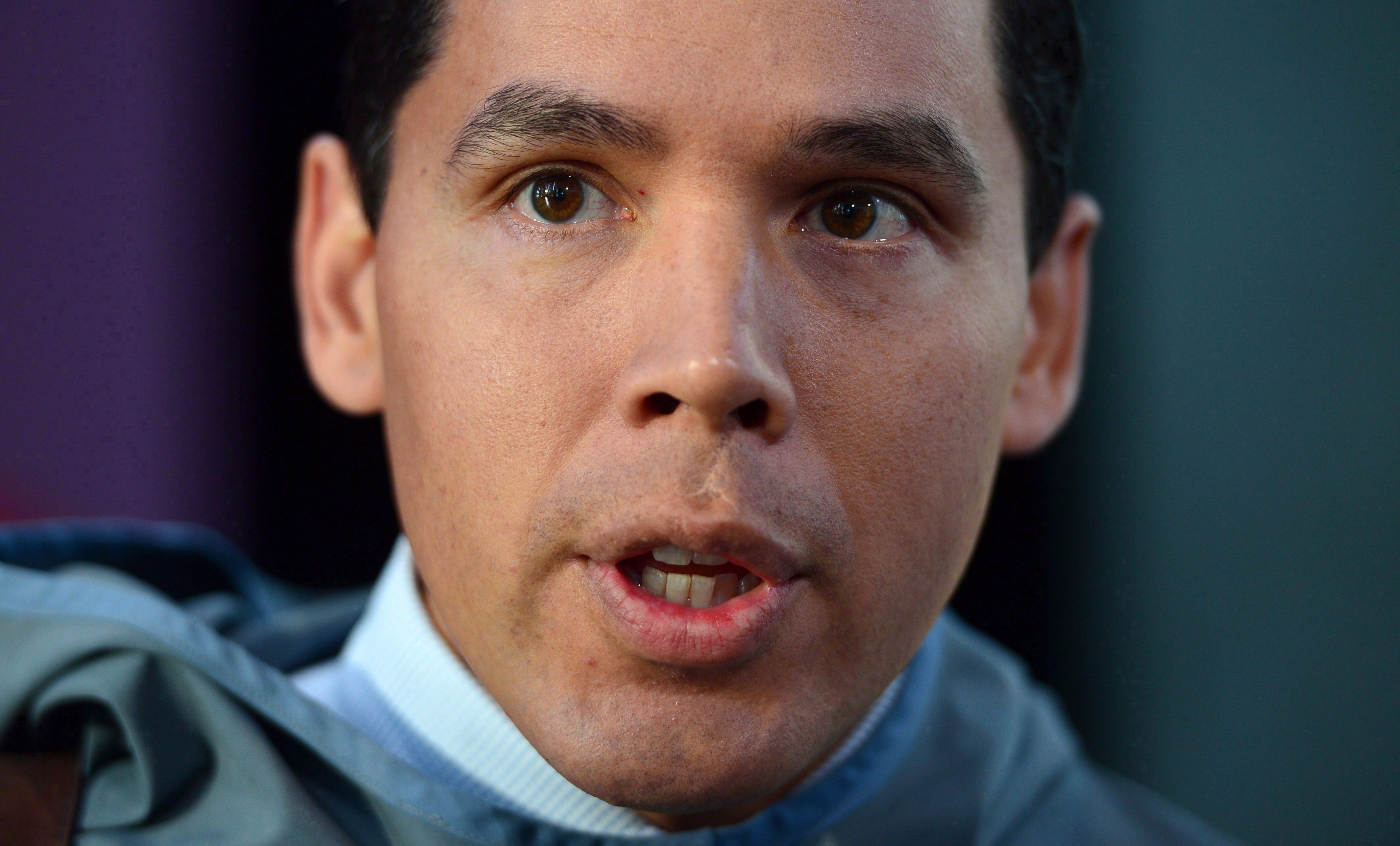 As the federal government works on developing its new Arctic policy strategy, Canada's national Inuit organization is calling on Ottawa to treat the country's four Inuit regions as a single distinct cultural, geographical and political region.
In a position paper released Thursday, Inuit Tapiriit Kanatami (ITK), which represents about 65,000 Inuit in Canada, also says it's time for Ottawa to treat the Inuit scattered over 51 communities in Nunatsiavut in Northern Labrador, Nunavik in Northern Quebec, the Arctic territory of Nunavut and the Inuvialuit Settlement Region in the Northwest Territories as one people.
These four Inuit regions, known collectively as Inuit Nunangat or Inuit homeland, make up nearly one-third of Canada's landmass and half of its coastline.
"The Arctic has been carved up in all sorts of different geopolitical ways in the past and the same is true in the Canadian Arctic," ITK president Natan Obed said Friday in a telephone interview with Radio Canada International.
In many cases Inuit Nunangat is divided into different sections and Inuit policy areas aren't dealt with in a homogeneous way, Obed said.
"So you could have economic development policy for an Arctic region and then a Quebec region, and then a Newfoundland and Labrador region or the Atlantic region and Inuit would be affected differently based on falling in those different places," Obed said.
"It's time for the federal government to start working with us as key stakeholders within that space rather than thinking of us as being sub-state interests that are below the provincial and territorial interests."
Listen to the full interview with ITK president Natan Obed
ITK welcomed Arctic Policy Framework announcement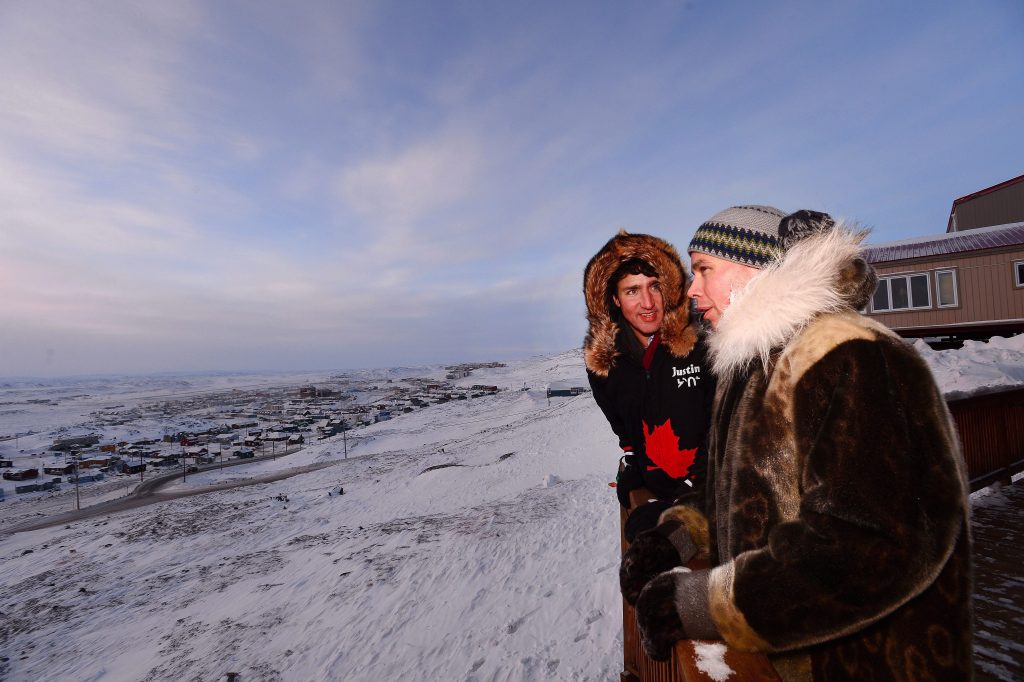 Obed said his organization welcomed the announcement by the Liberal government of Prime Minister Justin Trudeau in December of 2016 that it plans to co-develop a new Arctic Policy Framework in conjunction with Indigenous, territorial and provincial partners.
"In conjunction with that announcement the prime minister actually had pledged to me that there would be an Inuit Nunangat section in this new Arctic Policy Framework, so that was also something that we welcomed to have a specific portion of this framework that was solely focused on the development of the Inuit Nunangat and Inuit interests within that space," Obed said.
However, the negotiations with the federal government on developing specific policy proposals have been "hit and miss," Obed said.
Ports, airports and housing identified as priority
The Inuit have identified several priority areas that they would like to work with the federal government, Obed said.
These include investments in programs to develop infrastructure and economic self-reliance, health and wellbeing, social and transitional housing, early learning and childcare centres, and addiction treatment programs, he said.
"We still don't have essential infrastructure like ports in our communities or air transportation infrastructure that will be able to resist climate change and also accommodate growth in many of our communities," Obed said. "And then housing, housing is an essential piece of infrastructure – from public housing to family violence shelters, to transitional housing."
However, other interests, such as territorial and provincial interests also are competing in some ways with Inuit interests, Obed said.
Committed to working with Northerners
Minister of Intergovernmental and Northern Affairs Dominic LeBlanc said he welcomes ITK's position paper "as a clear articulation of their priorities" for the Arctic Policy Framework, adding that ITK and representatives of the four Inuit regions are key partners and active participants in the co-development of the Arctic and Northern Policy Framework.
"The participation of Inuit, as well as other national and regional Indigenous organizations, Indigenous treaty partners and governments, and territorial/provincial governments and international partners, are important contributions to the successful co-development of a framework that reflects the needs and priorities of the region," LeBlanc said in an emailed statement.
"We are committed to working with Northerners and Arctic residents to develop long-term opportunities that protect Canada's rich natural environment, build healthier communities, respect the rights and interests of Indigenous peoples, and support a strong, diversified, sustainable and dynamic economy in the North."
'It's easy said but not easy done'
Heather Exner-Pirot, managing editor of the Arctic Yearbook, said while ITK and Obed deserve credit for pushing Inuit priorities in the new Arctic policy framework, there are concerns that this might happen at the expense of other northern Indigenous groups that don't have the same organizational or lobbying prowess.
"It makes me wonder about the Gwich'in or the Dene and other Indigenous groups," Exner-Pirot said.
It's also not clear how some of the funding proposals presented in the ITK position paper might fit within the complicated relationship that exists between Inuit leadership, territorial and provincial governments, Exner-Pirot said.
"There are some tensions there," she said. "It's easy said but not easy done. How does this work with the territories? How does this work with provinces? Who implements? Who decides?"
Related stories from around the North:
Canada: Inuit leaders want Ottawa to 'reimagine' relations: Obed, Eye on the Arctic
Finland: Indigenous rights under fire says Finnish Saami leader, YLE News
Greenland: What the EU seal ban has meant for Inuit communities in the Arctic, Eye on the Arctic
Norway: Repressive policy deprived Sámi people of language, culture : Norway's prime minister, The Independent Barents Observer
Sweden: Sami Blood: A coming-of-age tale set in Sweden's dark past, Radio Sweden
Russia:  Russia brands Arctic indigenous organization as "foreign agent," Barents Observer
United States:  Arctic conference spotlights indigenous issues, Alaska Dispatch News