Repressive policy deprived Sámi people of language, culture : Norway's prime minister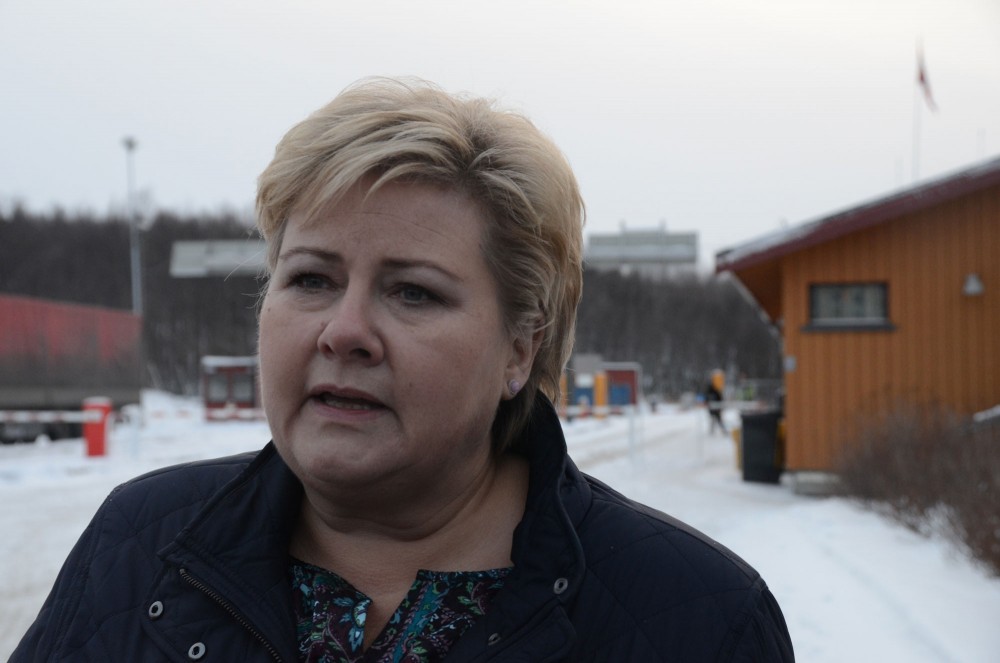 Erna Solberg addresses a dark history of Norwegian government policy towards the country's indigenous population.
Speaking at the 100 years anniversary of the first Sámi congress, Prime Minister Erna Solberg said the policy of «norsification» had forced many Sámi to abandon their culture and languages.
«Several generations of Sámi were made believe that their speech and their culture was something shameful, something which should not be kept alive».
The speech, available on the government website, was delivered in Trondheim, the site where Sámi representatives from major parts of Sapmi, the Sámi lands, gathered on 6th February 1917. That historic assembly laid the foundation for the Sámi struggle for rights and recognition, and is today celebrated annually as the Sámi National Day.
Still vulnerable
According to Erna Solberg, much has been done over the last decades to make up for the injustices. But more is still needed.
«The Sámi languages, Sámi culture and industries remain vulnerable», she underlined, and added that preservation and development of the Sámi languages must remain a key priority.
«By means of experience exchange across the national borders, I believe we can find solutions which secure a good future for the Sámi culture».
Nordic Sámi Convention
The speech was delivered as the Sámi parliaments in Norway, Sweden and Finland are starting the ratification process of the new Nordic Sámi Convention, a document which will harmonise indigenous legal issues across the three countries.
«We – the Sámi parliaments and the [national] governments, have a common objective to reduce border barriers and enhance cooperation between Sámi in our Nordic countries», the prime minister said.
With her speech, Solberg opened a three-day long anniversary celebration, devoted to the Sámi culture, language, crafts and history. During the event, the Tråante-2017, there will be a wide range og happenings in Trondheim, and later also all over Sapmi, the festival program site says.
Related stories from around the North:
Canada: Arctic missing from Paris climate agreement, Eye on the Arctic
Finland: Indigenous rights under fire says Finnish Saami leader, YLE News
Greenland: What the EU seal ban has meant for Inuit communities in the Arctic, Eye on the Arctic
Norway: Sami National Day celebrates 100 year anniversary, Radio Sweden
Sweden: Sami Blood: A coming-of-age tale set in Sweden's dark past, Radio Sweden
Russia:  Russia brands Arctic indigenous organization as "foreign agent," Barents Observer
United States:  Arctic conference spotlights indigenous issues, Alaska Dispatch News