Centre Party's Annie Lööf gets her chance at breaking Sweden's political impasse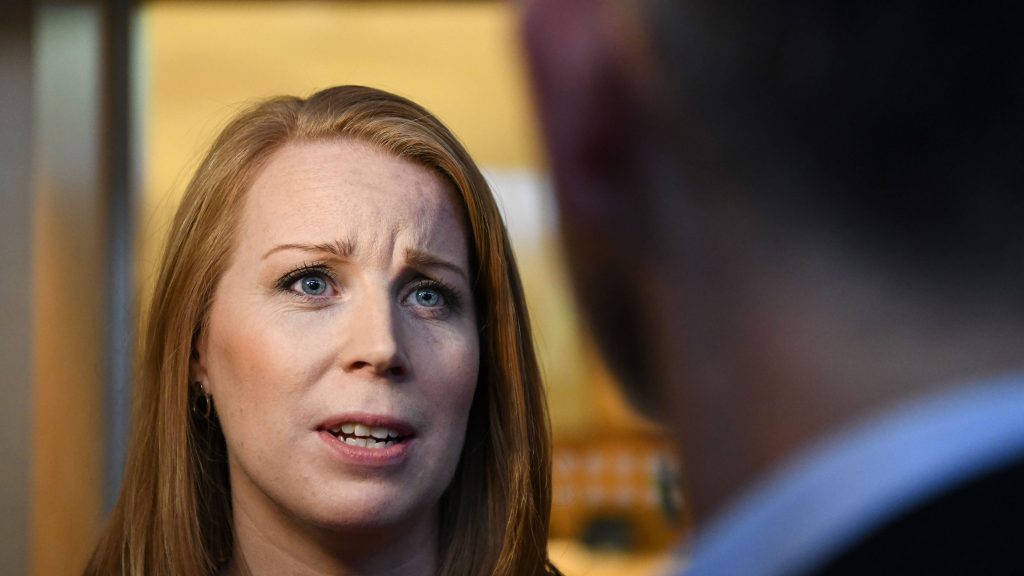 The leader of the Center Party will be the next person to try to break Sweden's political deadlock, which has left it with no new government, two months after the election.
Center leader Annie Lööf only represents 8 per cent of the votes in September's election. Her mission therefore is a bit different to the last two tries – she will only try to explore possibilities for a government, rather than try to form one herself.
Annie Lööf says she wants to hold together her centre-right Alliance, despite the fact it was split over Wednesday's vote for the Moderate leader Ulf Kristersson's prime ministerial bid. She hopes to facilitate a government based on the six most centrist parties, and that excludes the Left party and the Sweden Democrats, on the opposite end of the spectrum.
Towards another Social Democrat government?
Political scientist Nicholas Aylott tells radio Sweden the most likely outcome is a new government formed alone by the Social Democrats, on 28 percent of the vote. But that the other options have to be tried and fail first, and that's why Annie Lööf is trying now.
To become prime minister a candidate has to avoid getting half of Riksdag votes against them, and professor Nicholas Aylott at Södertörn University suspects that the Center party will eventually be able to justify abstaining and let through the Social Democrats.
Related links from around the North:
Canada: PJ Akeeagok acclaimed as president of Qikiqtani Inuit Association, CBC News
Finland: Finnish government survives confidence vote on bill weakening job security, Yle News
Sweden: Centre-right Alliance in disarray after Kristersson's defeat in PM bid, Radio Sweden
United States: Alaska Governor Walker drops re-election bid and backs Democratic candidate, Alaska Public Media