Iceland's president admits he went 'too far' with threat to ban pineapple pizza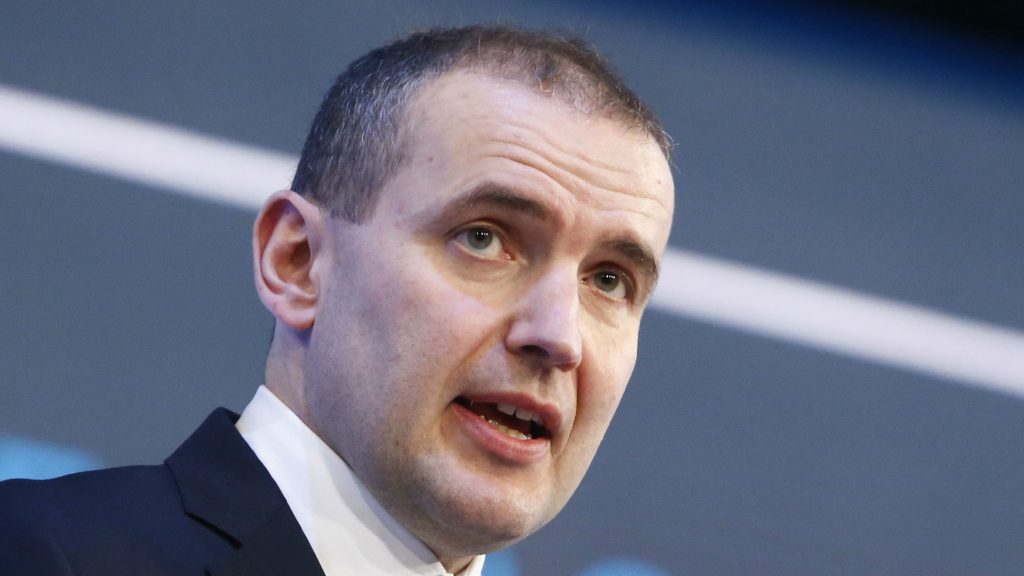 Nearly two years after the president of Iceland drew Canada's ire with his disparaging comments about pineapple pizza, Gudni Johannesson says he regrets his off-the-cuff remarks.
During a visit to a local high school in February 2017, Johannesson responded to a student's question about pizza by saying he was fundamentally opposed to the fruit topping and that he would like to ban it.
The comment sparked international debate about the so-called Hawaiian pizza, the invention of southern Ontario (southern Canada) restaurateur Sam Panopoulos, who died in June 2017 at the age of 82.
"That's where the influence of this office sort of, yeah, got the better of me," Johannesson told CBC Radio's As It Happens host Carol Off during an interview for the show's 50th anniversary, in which he reflected on the divisive saga. "I went a step too far."
#TeamPineapple
Prime Minister Justin Trudeau weighed in at the time, issuing a tweet in which he declared himself a member "#TeamPineapple" and stated his support for "this delicious Southwestern Ontario creation."
Even Panopoulos himself entered the fray.
In a February 2017 interview with As It Happens, the famed pizzamaker said of the president: "He should know better. I'm sure he is a lot younger than I am and I was doing pizza when I was a young guy, you know what I mean?"
Sam Panopoulos, 83, Canadian inventor of the Hawaiian pizza has died. Our Feb 2017 intvu with him here: https://t.co/o0GCKXevri pic.twitter.com/x07Aa5CZQT

— As It Happens (@cbcasithappens) 9 juin 2017
The debate became so widespread and intense that Johannesson had to issue a statement explaining that he had neither the will nor the power to ban the sweet and savoury creation.
"I had to think it through and sort of calm these stormy waters and I issued a statement, a presidential statement, on pineapples on pizza," Johannesson said.
"As much as I do not like pineapple on pizza, the individual freedom of having the topping of your choice overrides that."
We just received this statement from Iceland's President Guðni Th. Jóhannesson regarding his thoughts on pineapple on pizza. pic.twitter.com/uiFtpNhHGL

— As It Happens (@cbcasithappens) 21 février 2017
However, he maintains to this day that the topping is no good.
"I have nothing against pineapples, but when they're put on pizza they get all sort of mushy," he said.
'For pizzas, I recommend seafood'
Off questioned Johannesson's convenient change of heart about the Hawaiian pizza, telling him: "Sir, we call it a flip-flop."
The president replied: "I think politicians in general should be allowed to not flip-flop, but revise, to change their mind. You know, what's wrong with changing your mind?"
But the scandal didn't end there. In his revised statement, Johannesson made yet another controversial remark about pizza toppings, writing: "For pizzas, I recommend seafood."
That prompted Panopoulos to suggest the president was simply trying to bolster his nation's fishing industry.
"I think Sam Panopoulos correctly guessed what was behind all this," Johannesson admitted in his interview with Off.
"Iceland are a nation of fisherfolk and, you know, if everyone put seafood on their pizzas, that would be a very nice thing to do," he said.
Still, he balked at Off's suggestion he was "in the pocket of big fish."
"No, I wouldn't go that far," he said. "But in all honestly, seafood on pizza is good. You should try it."
Written by Sheena Goodyear. Produced by Imogen Birchard.
Related stories from around the North:
Canada: Indigenous chef in Canada willing to go to court to serve country food, CBC News
China: Arctic Indigenous food culture takes the day at international cookbook awards, Eye on the Arctic
Norway: Norway serves the world 36 million meals of seafood every day, The Independent Barents Observer
United States: This Alaskan spice shop brings new flavors to Indigenous dishes, Alaska Public Media