Microbes pose no threat to winter swimmers, according to Finnish Health Institute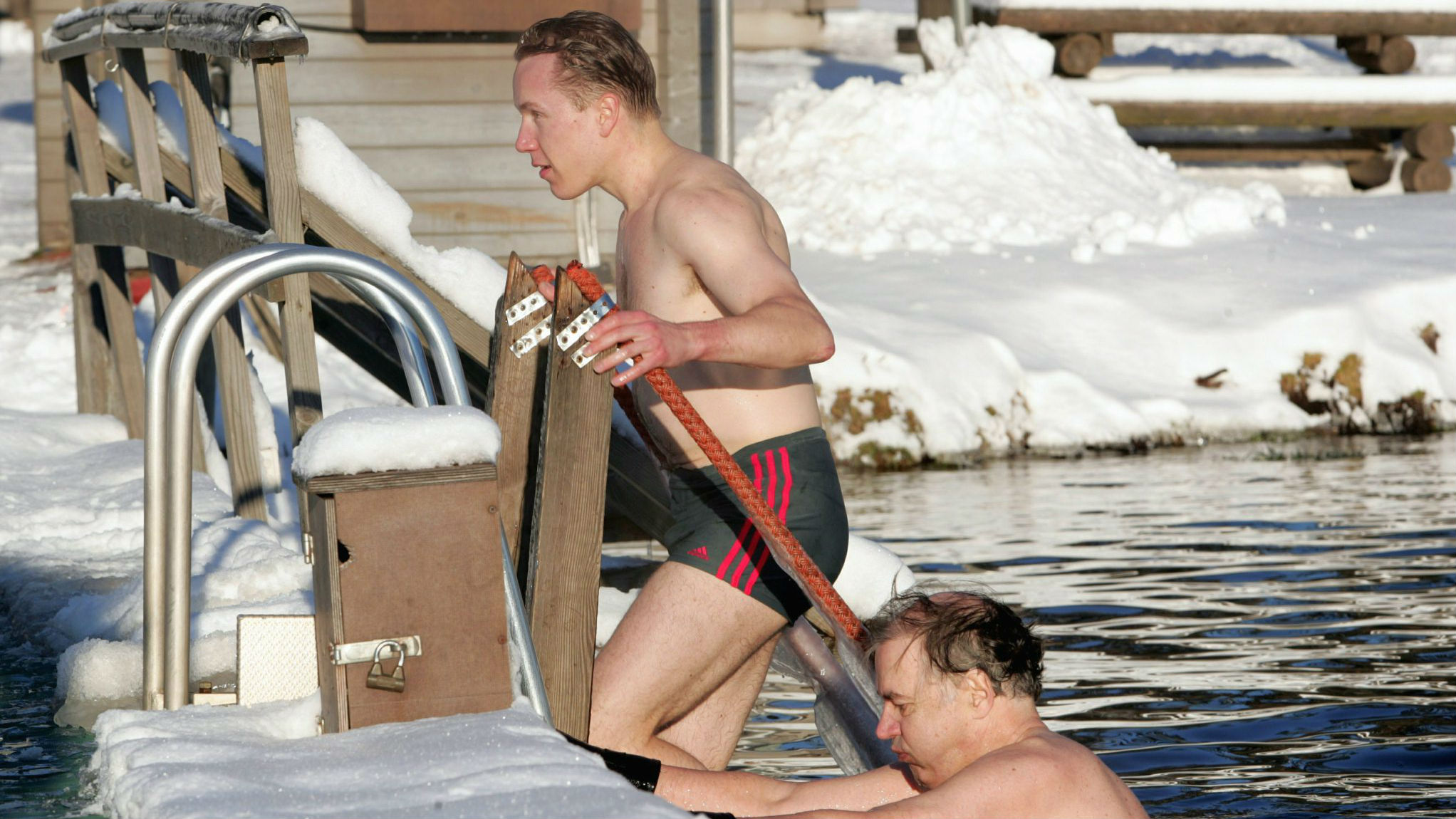 The Finnish tradition of ice swimming poses very little risk of microbial infection to swimmers, the National Institute for Health and Welfare (THL) has announced.
The institute periodically screens swimming waters during the winter as well as the summer. However as THL has no real obligation to report on wintertime swimming conditions, centralised data on the quality of winter waters is not readily available.
THL planner Outi Zacheus said that people may dip into icy waters without fear of microbial infection – even though cold doesn't actually kill the microscopic creatures.
"Microbes survive much better in the cold than in great warmth," she said. "Viruses and pathogens can subsist in dark, cool water for weeks or months. In the summer the sun's UV radiation kills off some microbe populations."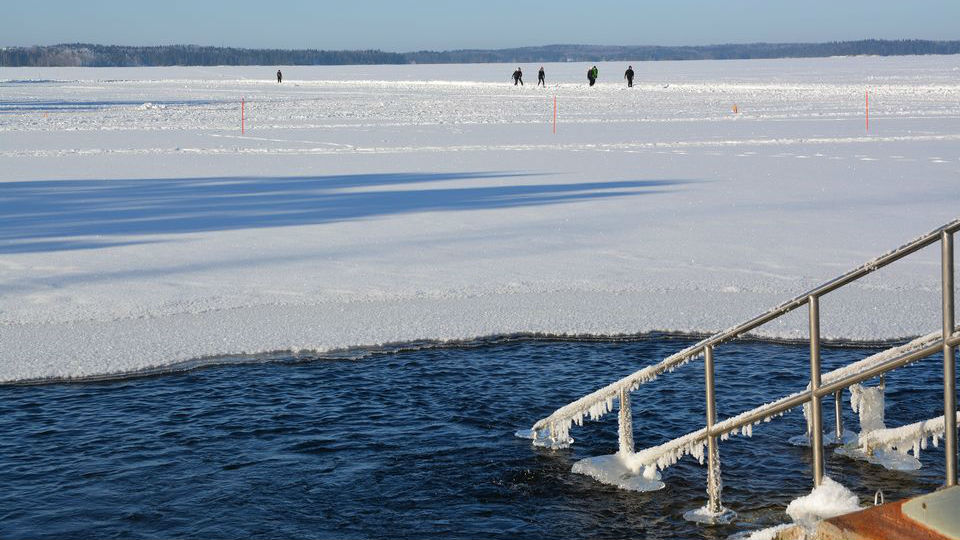 An annual problem for the warm season is blue-green algae, which is mostly evident during the summer. The algae cannot withstand the cold, and many birds that would otherwise litter beaches and waterways with guano fly abroad in the winter.
Less swimmers in the winter
Human behaviour also changes when swimming in freezing ice holes. Since ice swimming tends to be an adult activity, there is a lower risk of accidental effluents from young children. After a human-caused norovirus outbreak in 2014 people are also more aware of sanitation and hand-washing, and are less likely to take winter dips while ill, the THL expert noted.
"People tend to swim much less in winter overall," Zacheus said. "If you only take a quick plunge the risk of ingesting water by accident is smaller."
So far Finland's water-based epidemic reporting service has yet to receive a single wintertime hazard report.
The quality of winter swimming waters is overseen based on the Health Protection Act and a general ordinance for small public beaches from 2008.
While check-ups are rarer in winter, the same protocols apply year round. They include screening water for intestinal enterococci and E. coli bacteria, and scanning the surface for trash or oil.
Private swimming holes are not quality-controlled. However the results of quality checks must be clearly posted at the site of public ice swimming holes. Health and quality checks may also be published online.
Related links from around the North:
Canada: Why water safety programs aren't working in the Arctic, Eye on the Arctic
Finland: Finnish researcher testing plants to purify lakes and seas, Yle News
Iceland: How Canadian scientists discovered a geothermal source in 1970s rural Iceland, CBC News
Russia: Russian and American scientists team up to study Arctic Russia's weakening sea ice, The Independent Barents Observer
Sweden: Swedish raft made from trash draws attention to plastic pollution, Radio Sweden
United States: Algae-related toxins found in Arctic sea mammals, Alaska Dispatch News