Snow church opens in southeast Finland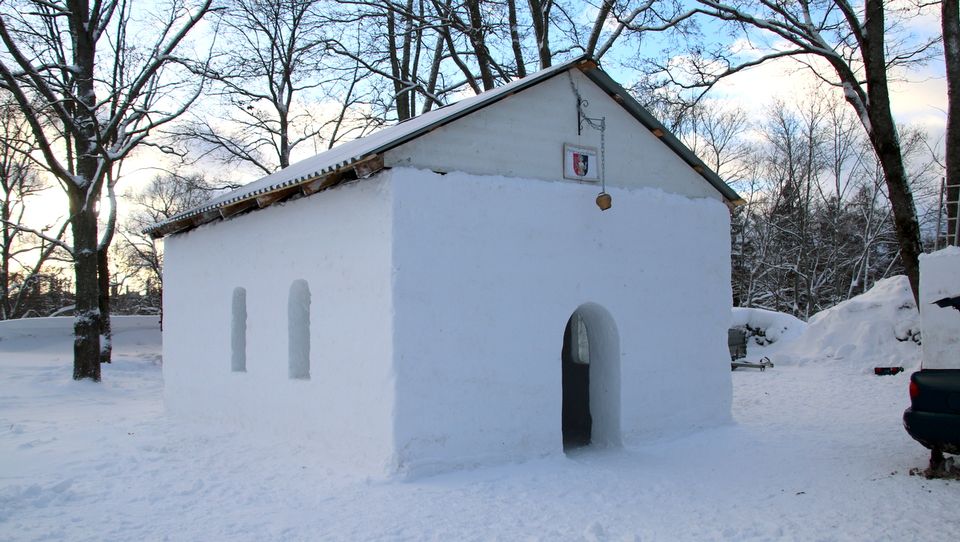 Locals in Lappeenranta in southeast Finland formally opened the city's snow church, otherwise known as the Church of St. Lawrence on Sunday, 13 January. It will offer services three times a week.
"'Snowflake' devotions will last 20 minutes on Wednesdays, Thursdays and Sundays. We have sometimes had mass in the snow church," said local vicar Juha Eklund.
So far no one has exchanged wedding vows in the chapel, although it is possible to do so and the parish has offered the service. However anyone who fancies the idea of a fairy-tale wedding in the frosty house of worship will have to hurry. By March the sun's rays will render the structure unusable.
An eight-year tradition
This winter marks the eighth year that members of the community have volunteered to build the church. In that time they have honed their skills using snow as construction material.
As a result two of the walls are about 60 centimetres thick, while the other two walls are ten centimetres thinner.
"This way the January sun is not a problem, but in March it will warm and melt the walls more on those sides, that's why we make them thicker," Eklund explained.
Clean, dry frosty snow works best for building as its quality is uniform and it has no lumps. Two tractors are used to bring fresh snow to the building site from an ice skating rink at Lappeenranta's Vanha field a few kilometres away.
The construction team comprised a core team of 10 people who have put the church together each year. They managed to erect the walls – just shy of three metres tall – in about four hours.
Interior work focused on elements such as a large snow altar. Windows are made of ice that comes from an ice machine to ensure there are no bubbles or impurities. The window elements are one metre high, half-a-metre wide and 25 centimetres thick.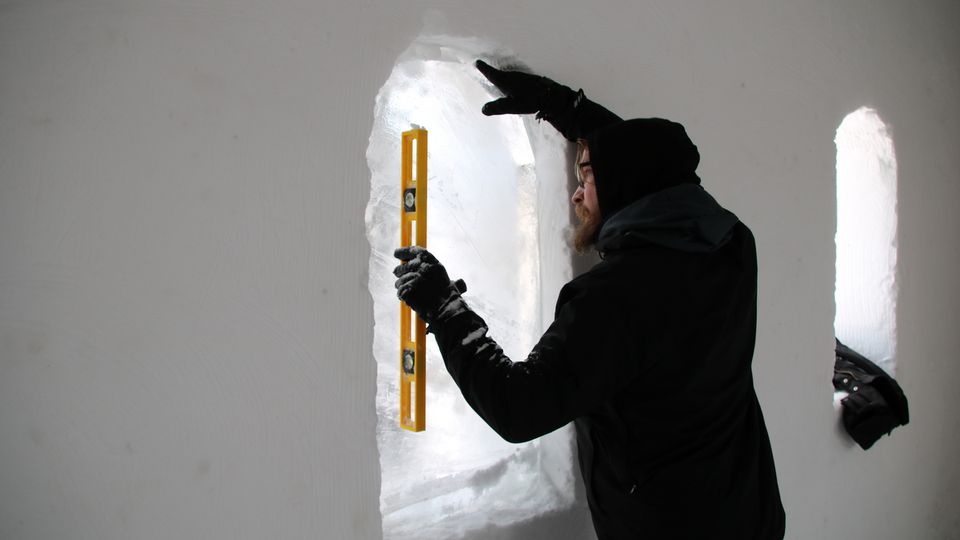 "We saw them in half so each window is about 12 centimetres thick," said ice craftsman Kimmo Frosti.
The church is located in the centre of Lappeenranta next to an historic fort. Centuries ago another church occupied the site, but was prone to lightning strikes because of the high ground.
In fact a lightning strike in 1790 caused the old church to burn to the ground, after which the site was abandoned. The snow church can be said to be a memorial to the original that was destroyed by the forces of nature.
Related stories from around the North:
Canada: Southern Canadian couple has perfect wedding on Arctic Ocean's shores, CBC News
Finland: In Santa's hometown, are tourism and a railway threatening Sámi culture?, Cryopolitics Blog
Iceland: Arctic tourism in the age of Instagram, Eye on the Arctic special report
Norway: When a town in Arctic Norway transforms into "the world's northernmost Chinatown", Cryopolitics Blog