Thin ice hampers survey of rare seal dens in southeast Finland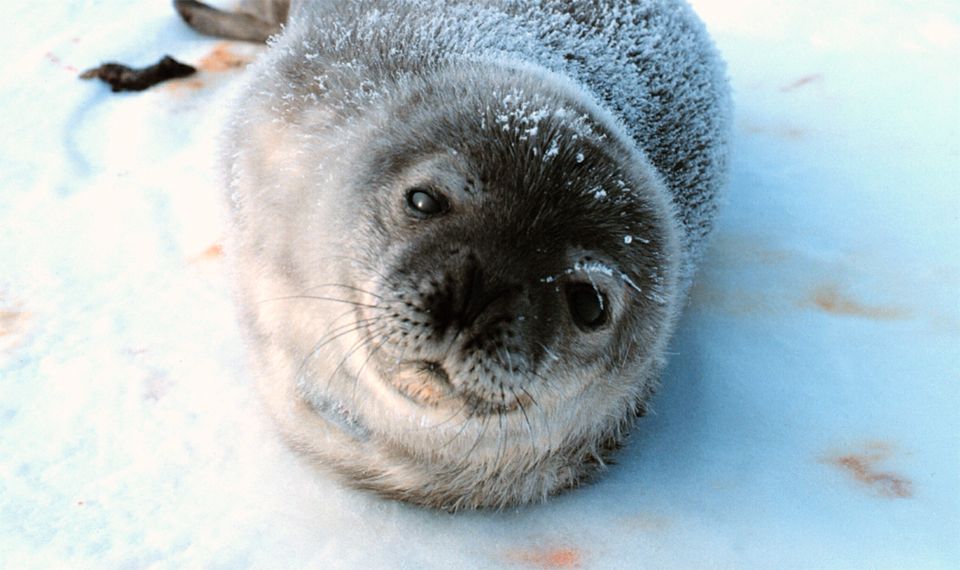 Researchers tracking the endangered Saimaa seal population of the Finnish lake district (southeast Finland) say that conditions are good for the current breeding season – but not for those trying to estimate the number of pups born this spring.
Ice on the sprawling Saimaa lake system – the only place where the seal subspecies is found – will soon be too thin for researchers and volunteers to carry out a full lair count on skis or snowmobiles.
As a result, this year's tally will be less accurate than usual.
"This week we'll still be able to move across the ice," says Tero Sipilä, a senior advisor at Parks & Wildlife Finland, part of the state forest agency Metsähallitus. Later on, he says, census-takers will have to use hovercrafts and other vessels specially designed to operate on partially-frozen lakes.
There is still plenty of snow on Lake Saimaa, so only about half of the seal lairs have collapsed.
On track for record number of pups
"From the standpoint of breeding, this winter has been excellent. The seals have been able to make their lairs in snowbanks and the lairs have been durable," says Sipilä. In milder recent winters with little snow, volunteers have helped the seals by making snowbanks so they could make their dens.
Sipilä estimates that at least 80 young have been born this spring.
"Hopefully the number is closer to 90," he adds. Officials hope to have the census completed by the end of April.
Last year 86 cubs were born, the highest number since lair counts began.
Fishing nets still a hazard
The pups, who are usually born in February and March, weigh 4-5 kilos at birth. By the time they venture out of their lairs, they weigh over 10 kg after nursing on their mother's rich milk.
According to Parks & Wildlife Finland, the Saimaa ringed seal is one of the world's most endangered and rarest subspecies, with an estimated population of just under 400. Thanks to conservation efforts, the population is slowly recovering after falling to just 100-150 in the early 1980s. However, despite stricter regulations, several seals still die each year in fishing nets.
Finland's only endemic mammal, the subspecies was cut off from other seals when the land rose following the last Ice Age, over nine millennia ago.
Related stories from around the North:
Canada: Moose population increasing, but calf numbers low in Kluane National Park, CBC News
Finland: Report lists hundreds more species as endangered in Finland, Yle News
Norway: Climate change threatens Arctic fox's future in Nordic nations, Yle News
Russia: Authorities in northwest Russia move to protect wild reindeer, The Independent Barents Observer
Sweden: Poachers suspected behind dwindling wolf numbers in Sweden, Radio Sweden
United States: Communities wrestle with shark-bite mystery off Alaskan coast, Eye on the Arctic