World maritime body approves first Arctic ship routing measures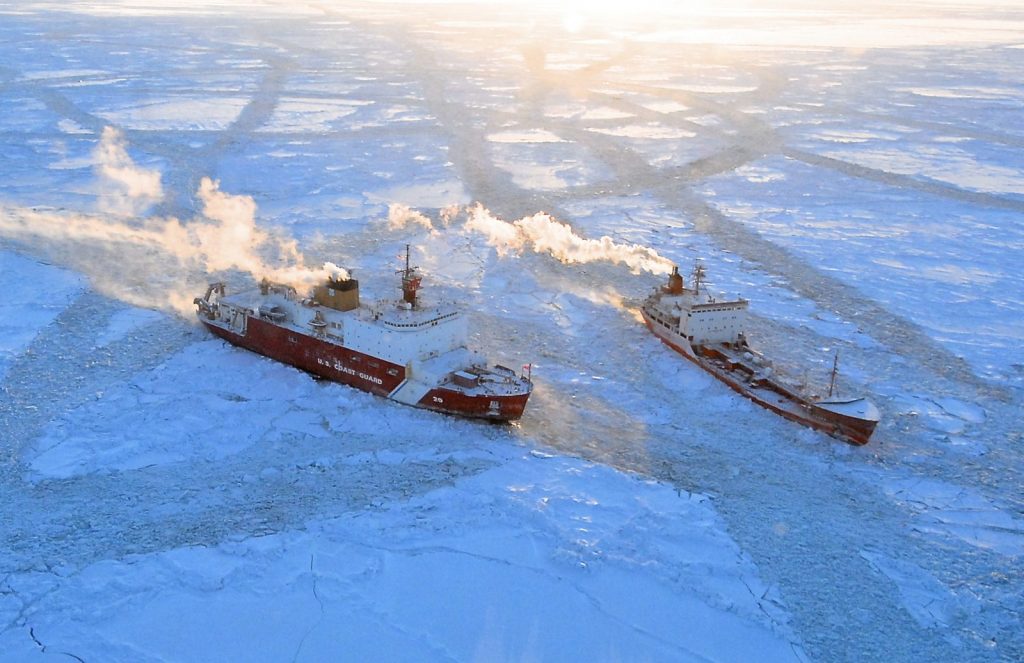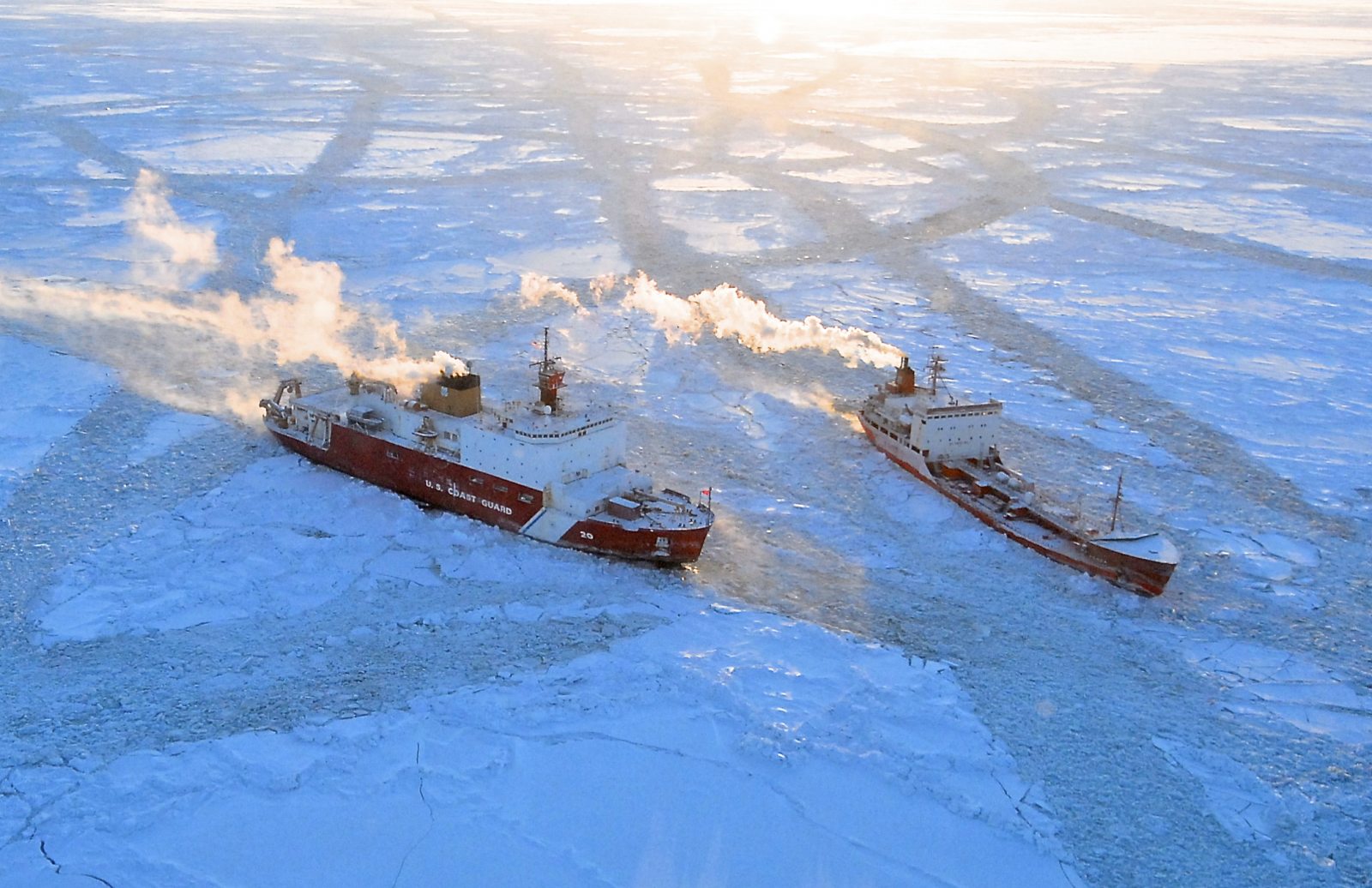 The International Maritime Organization approved on Friday the first internationally recognized ship routing measures designed jointly by Russia and the United States to protect vital marine habitat in the Bering Strait and Bering Sea.
The narrow passage of water between Alaska and Russia connects the Pacific Ocean and the Arctic Ocean and is one of the most productive marine ecosystems on the planet.
Thousands of marine mammals such as bowhead, beluga and gray whales, Pacific walruses, and ice seals, as well as spectacled eiders and many other seabirds migrate every year through the strait, which is less than 85 km (53 miles) wide at its narrowest point.
The area is also home to dozens of Indigenous communities in Alaska and Russia who for millennia have depended on the region's natural bounty for their livelihoods.
Increased ship traffic
The Bering Strait has also become a bottleneck for increasing ship traffic in the Arctic since all ships that travel the Northern Sea Route along Russia's Arctic coast or the Northwest Passage through the Canadian Arctic Archipelago must transit through it.
"We have observed a steady increase in Arctic shipping activities over the last decade, and these routing measures were jointly developed in response to this increased activity," said Mike Sollosi, the chief of the U.S. Coast Guard Navigation Standards Division.
Located in U.S. and Russian territorial waters off the coasts of Alaska and the Chukchi Peninsula, the routes are designed to help mariners avoid shoals, reefs and islands and to reduce the potential for marine casualties and environmental disasters, said officials with the U.S. Coast Guard.
The routes are voluntary for all domestic and international ships and do not limit commercial fishing or subsistence activities.
The measures take effect on Dec. 1, 2018.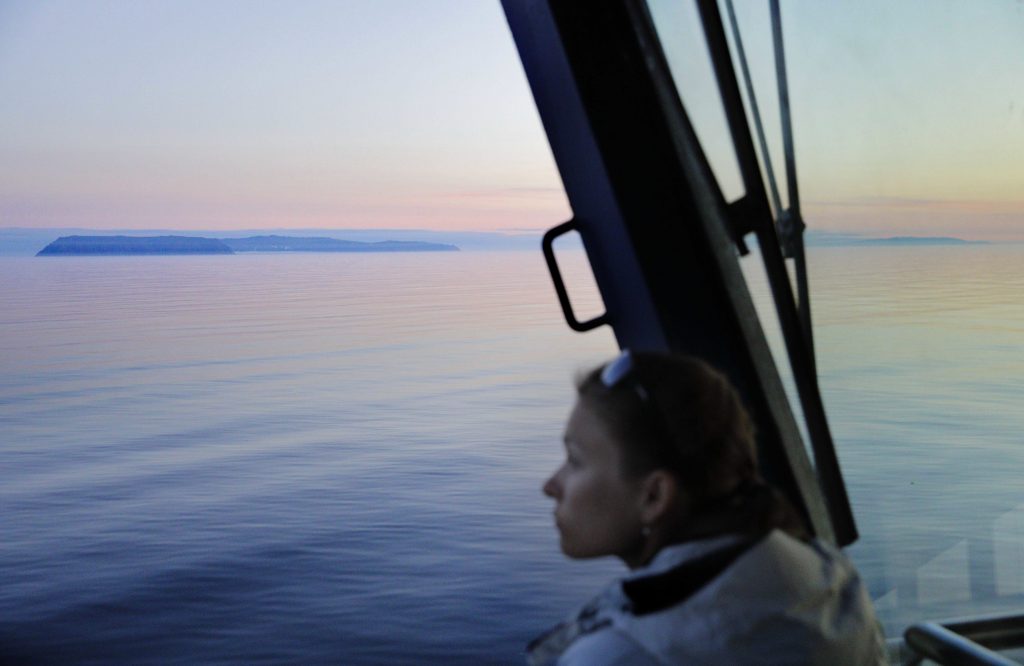 Safer navigation
"This is a big step forward as the U.S. Coast Guard continues to work together with international, interagency and maritime stakeholders to make our waterways safer, more efficient and more resilient," said Sollosi.
The Pew Charitable Trusts today applauded the IMO's move.
Eleanor Huffines, senior officer with Pew's U.S. Arctic program, said these first-ever vessel routing measures are a significant step toward safer shipping in the Arctic.
"Large vessels will now have lanes charted to modern standards and areas to be avoided that can keep them from navigating too close to ecologically sensitive underwater habitat," Huffines said. "These measures will keep vessels on the safest course and reduce the risk of them running aground, colliding, or interfering directly with subsistence hunting."
Related stories from around the North:
Canada: Canada ill-prepared for Arctic shipping boom, G7 sustainability summit hears, Radio Canada International
China: Qingdao plays pivotal role in China's Arctic strategy, Cryopolitics Blog
Finland: Baltic Sea helps Helsinki post record cruise season, YLE News
India: Russian Arctic natural gas comes to India, The Independent Barents Observer
Russia: Russia's Putin to turn Northern Sea Route into global shipping artery, The Independent Barents Observer
Sweden: Modi's Sweden trip highlights India's interest in North, Radio Sweden
United States: Washington urged to cancel offshore plans in Arctic, Alaska Public Media