Antarctic-to-Arctic ultra-luxury cruise announced for 2022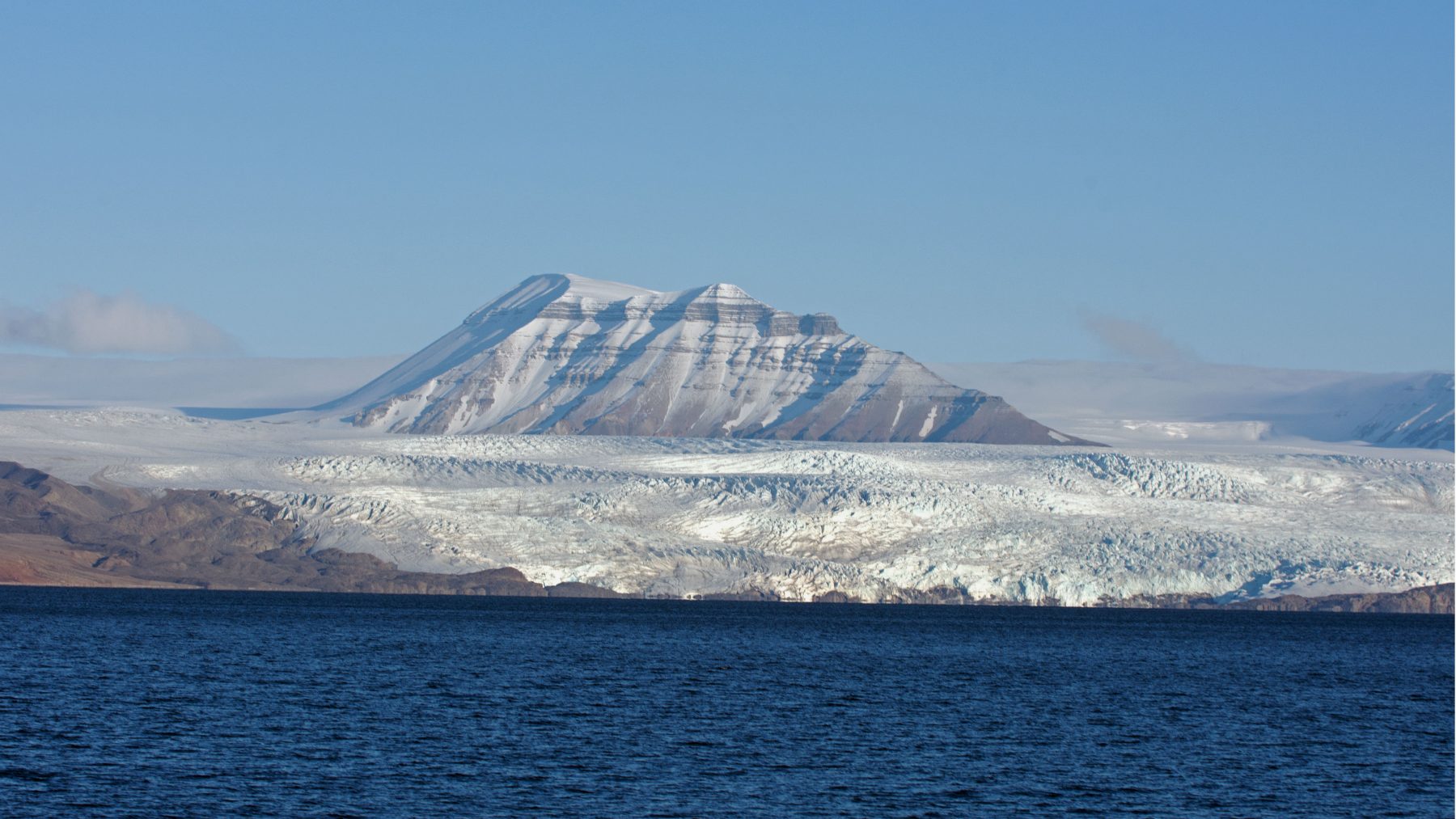 SeaDream's new ship will be the most luxury expedition experience ever seen along the ice-edge north of Svalbard.
The brand new Norwegian flagged mega yacht SeaDream Innovation will set sail in September 2021. A few months later, with start in early February 2022, passengers will get the first-of-a-kind possibility to sail both Antarctica and the Arctic in one voyage.
Sailing out from Ushuaia in Argentina, the 88 days voyage first takes you to Antarctica for a week before sailing north to Chile on the Pacific side of South America and back again along the coast of Argentina towards Brazil before crossing the Atlantic towards Europe with port calls to most western European coastal countries. The voyage will then take you north along the coast of Norway, crossing the Arctic Circle with stopovers at Lofoten islands and in Tromsø before sailing further north to Svalbard at about the time when the Midnight Sun is up in late April.
SeaDream Yacht Club markets the ship as an ultra-luxury yacht with onboard 5-star dining.
Up to 220 passengers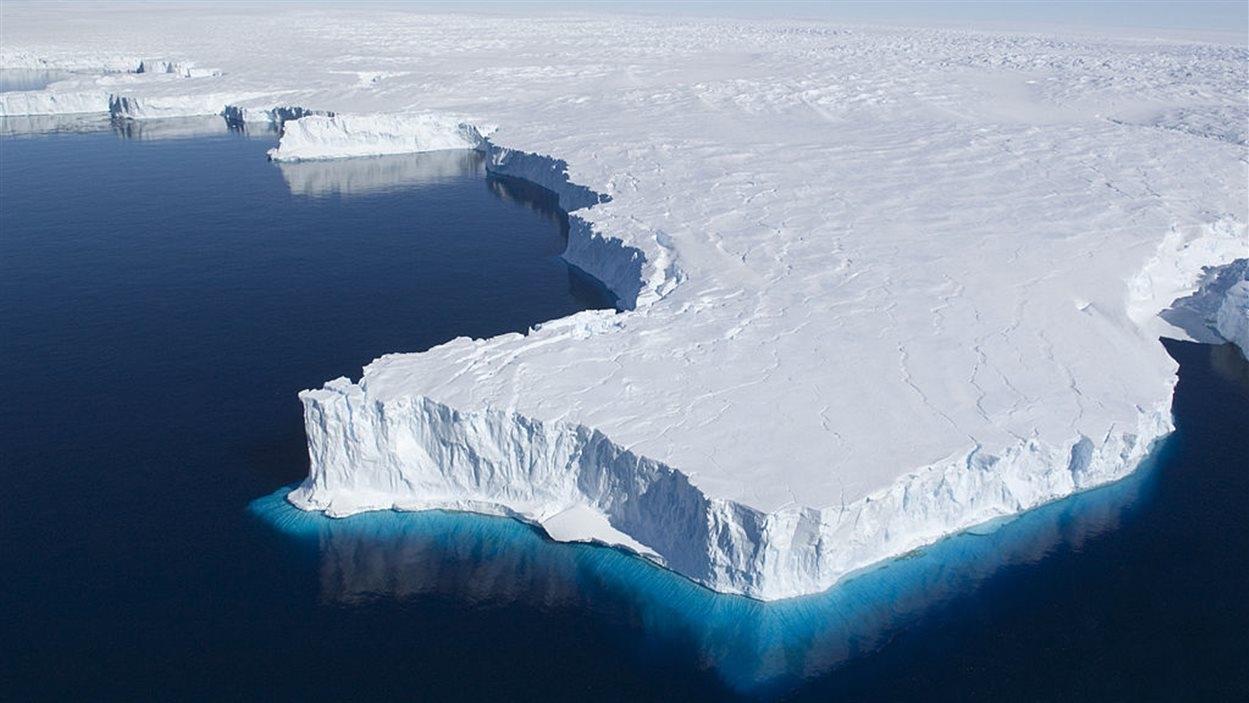 The €146,000 price tag is for the two largest suites on board, named after the Scandinavian explorers Eriksson and Heyerdahl. And yes, the 93 square meters suites do have both a soaking tub in the large bathroom and a walk-in closet. The refrigerator, SeaDreams assures, is stocked with beer, soft drinks and water.
The €146,000 price tag is for one person and the suites are meant for double occupancy. A couple should be prepared to pay nearly €300,000 for the three months voyage from the down of the earth to the top.
If you want a somewhat cheaper cabin for the pole-to-pole voyage, prices starts at €60,000 or even down to €51,000, but then you will not get a private balcony. Also here, prices are per person based on a double occupancy.
There are 110 suites onboard providing a capacity of 220 passengers. The crew consists of about 200.
Ten trips to Svalbard in 2022
Passengers will disembark in Longyearbyen on Svalbard, before SeaDream Innovation is ready to welcome new tourists for shorter voyages in the waters around Svalbard. A total of 10 one-week Svalbard voyages are announced for the summer season 2022 with Longyearbyen as location for embarkation and disembarkation.
The first voyages in early summer go along the west coast of Spitsbergen. Two voyages circumnavigate Spitsbergen through the Hinlopen Strait, while the last voyage at Svalbard for the summer sails north of Nordaustlandet and even to the far east located island of Kvitøya.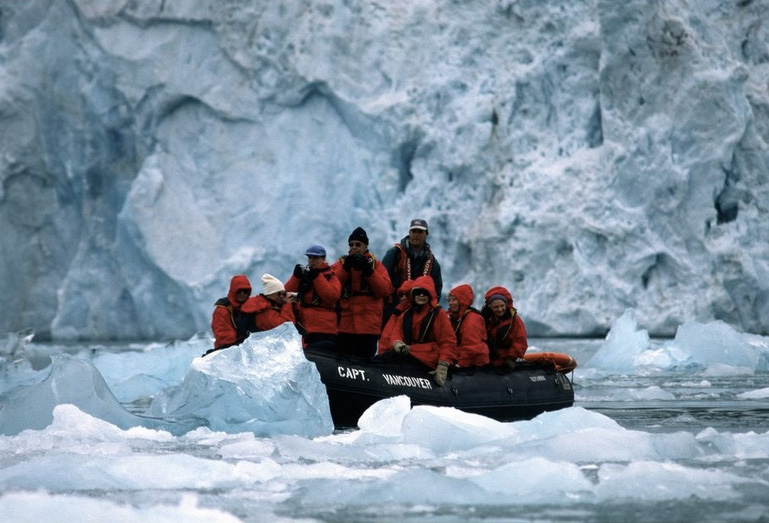 In mid-July, the cruise ship sails west for a 69-days long voyage via Iceland, Greenland, through the Northwest Passage to Nome in Alaska and futher across the Bering Strait to Chukotka and Kamchatka in Russia's Far East before final port call to Niigata in Japan.
SeaDream's new cruise vessel joins a long list of new ice-classed expedition cruise ships aimed for Arctic waters. About 40 new expedition ships are currently under construction.
It might seem like a paradox, but global warming opens more and more Arctic waters for vessels with tourists who want to see the sea ice before it vanishes.
Interviewed by the Barents Observer, CEO of Lindblad Expeditions, Sven-Olof Lindblad has previously said mass tourism will come to the Arctic. "Tourists are coming in a big wave. Companies follow each other," he said. Lindblad Expeditions was in 1969 the first company to get a purpose-built vessel for cruising the waters of the Arctic and Antarctic.
Some of the cruise liners are even building expedition cruise ships with Polar Class 6 hulls, Barents Observer reported.
Related stories from around the North:
Canada: Small community in Arctic Canada disappointed by cruise ship cancellations, says mayor, CBC News

Finland: Baltic cruise business still booming, Yle News

Norway: How a Norwegian coastal ferry service went global, Cryopolitics Blog
Russia: Russia canceled polar cruise ship leases, Canadian company says, The Independent Barents Observer
United States: Environmental groups call for global moratorium on 'emissions cheat' systems on ships, Eye on the Arctic