Environmental groups call for global moratorium on 'emissions cheat' systems on ships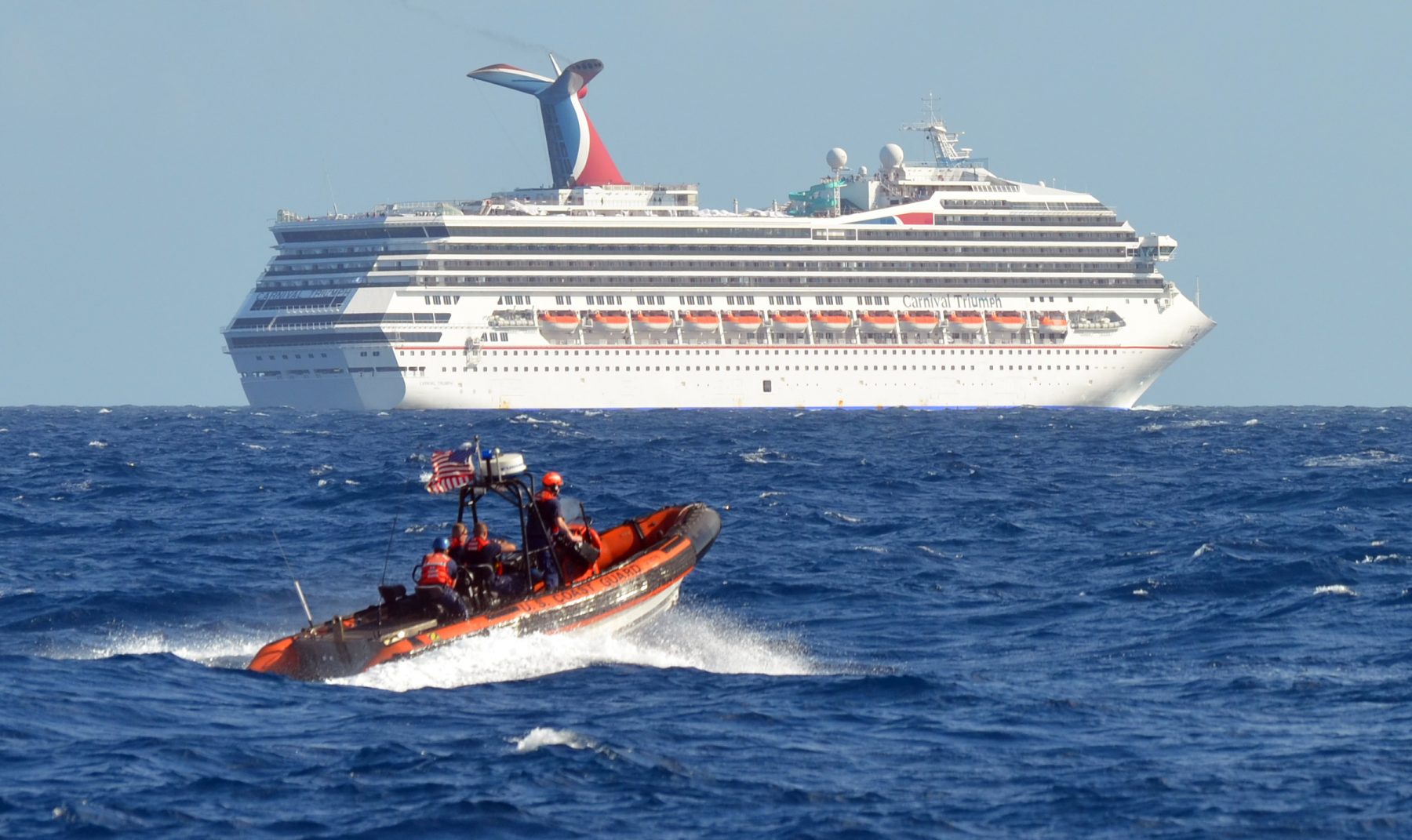 A coalition of environmental NGOs is calling for an immediate moratorium on exhaust gas cleaning systems, also known as scrubbers, used by the shipping industry to meet tighter emissions control and looming fuel sulphur standards without having to actually switch to more expensive cleaner fuels.
Ten international NGOs have written to International Maritime Organization (IMO) Secretary General Kitack Lam, urging the world maritime body to pay "urgent attention to new information regarding the efficacy" of scrubbers.
Reduction of harmful emissions and greenhouse gases by the shipping industry is a key agenda item of the IMO's Marine Environment Protection Committee (MEPC74) meeting in London this week.
Kendra Ulrich, Senior Shipping Campaigner at Stand.earth, one of the NGOs that signed the letter, said the call for moratorium on scrubbers follows the publication of alarming evidence in a U.S. federal felony criminal case against cruise industry giant Carnival Corp.
Calls for independent review of technology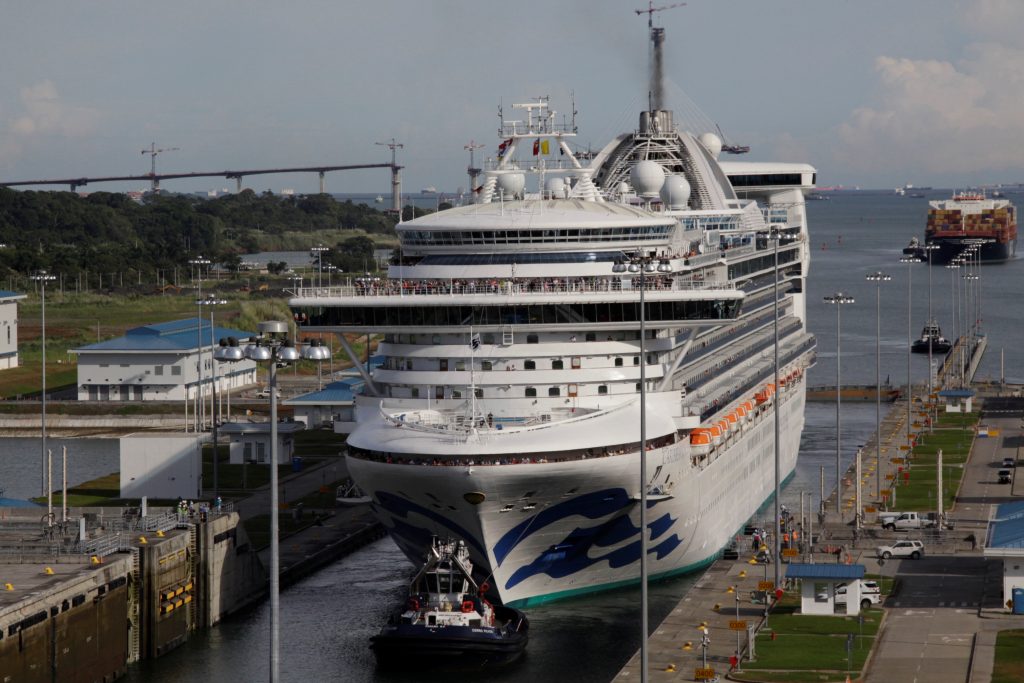 In 2016, the Miami-based company, which operates some of the most popular cruise line brands such as Carnival Cruise Line, Princess Cruises, Holland America Line and Cunard among others, pleaded guilty to seven felony charges related to illegal oil dumping and systematic efforts to cover up that pollution on five of its Princess Cruise Line ships.
Carnival Corp. was ordered to pay a $40-million US fine — the largest-ever criminal penalty for deliberate vessel pollution — and was given five years of probation.
Documents released by a U.S. judge in April show that while Carnival Corp. made progress in its efforts to comply with the court-imposed Environmental Compliance Plan in 2017, its ships illegally discharged more than a 1.8 million litres of treated sewage, grey water, oil and food waste, and burned heavy fuel oil in ports and waters close to shores around the world, according to a review of the report by the Miami Herald.
"As Carnival Corporation's criminal debacle has shown, Exhaust Gas Cleaning Systems (EGCS) are not the answer to delivering air pollution reductions for the shipping sector," Ulrich said.
"We are calling on the IMO to take the lead on avoiding the inevitable failures and resulting environmental and health impacts of scrubbers by putting in place a moratorium while the IMO reviews the technology's marine and air pollution impacts."
Waste water generated by scrubbers, which remove harmful sulphur oxides from a vessel's engine and boiler exhaust gases, can contain various contaminants, including combustion by-products, fuel, and lubricants.
A moratorium on scrubbers would be relatively easy to implement because the shipping industry could easily turn to burning cleaner, low-sulphur fuel, instead of the cheaper heavy fuel oil, also known as bunker oil, Ulrich added.
The Clean Shipping Alliance 2020, an industry group of which Carnival Corp. is a founding member, said it welcomes a debate concerning the environmental efficiency of marine exhaust gas cleaning systems based on empirical and scientific evidence.
'Sensationalist hyperbole'?
"However, the comments made by Stand.earth and others are based on nothing more than sensationalist hyperbole intended for the media, without any underlying facts or evidence whatsoever," the CSA 2020 said in a statement.
Environmental campaigners are doing more to hamper the global shipping industry's efforts to prevent hazardous emissions to atmosphere than anything else, it added.
"From well-to-wake, this proven, reliable technology is the most environmentally-optimum way of reducing emissions of sulphur, black carbon, particulate matter and other noxious substances that not only have an impact on the environment but also are highly detrimental to human health," the statement said.
Roger Frizzell, a spokesperson for Carnival Corp., said the company has invested $500 million in the development, testing, manufacturing and deployment of its scrubbers known as Advanced Air Quality Systems (AAQS).
"We have a strong successful track record with our Advanced Air Quality Systems around the world, supported by qualified independent third party studies," Frizell said.
"Protecting the environment is a top priority and we have reduced our carbon footprint rate by more than 25 per cent in the past few years."
Carnival Corp. said open-loop scrubbers that use heavy fuel oil produce an equivalent or better environmental outcome than burning marine gas oil (MGO), with no sulphur emitted into the atmosphere.
"With AAQS, the sulphur is removed from the exhaust and entrained in the wash water and returned to the ocean – the world's natural reservoir of sulphur," said documents produced by Carnival Corp.
"AAQS operation results in less nitrous oxide and less particulate matter, especially small particulates, emitted into the atmosphere as compared to MGO."
No way to independently verify industry claims, says Ulrich
Ulrich said despite Carnival's assertions that their claims are supported by third-party studies, they are based on their own testing and undisclosed data, and there is no way to verify or challenge them.
"The audacity of this company to expect the public and policymakers to simply accept at face value its sampling methods and study results is truly breathtaking," Ulrich said.
Related stories from around the North:
Canada: Environmental groups call for action on black carbon pollution, Radio Canada International
Finland: U.S., Russia thwarting black carbon reduction efforts in Arctic, says Finland, Yle News

Norway: Temperatures on Svalbard have been above normal for 100 straight months, The Independent Barents observer
Russia: Nornickel promises to slash toxic smelter emissions in northwest Russia, The Independent Barents Observer
Sweden: Sweden 'too slow' in meeting emissions goals: climate report, Radio Sweden
United States: Carnival Corporation ships switch to cleaner fuel on Arctic cruises, Radio Canada International