Russian, Chinese companies ink deal on shipping along Northern Sea Route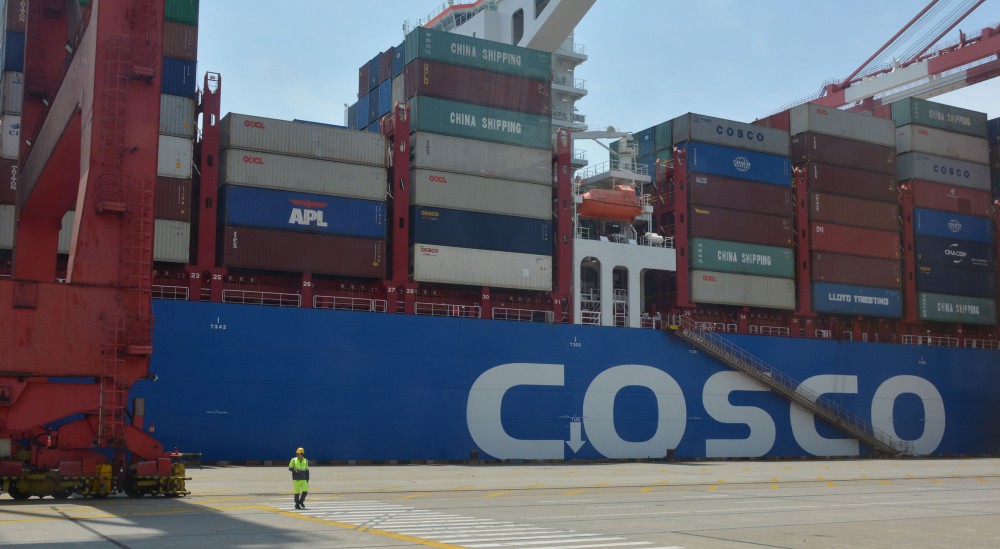 Russian natural gas producer Novatek sign deal with China's COSCO on shipping on the Northern Sea Route.
The agreement will open the way for new logistical schemes in Arctic shipping, Novatek makes clear as it signs a cooperation agreement with Chinese shipping company COSCO. Also Sovcomflot, the Russian shipping company, and the Chinese Silk Road Fund are part of the deal.
The leaders of the companies met to ink the agreement during the St. Petersburg Economic Forum.
Centerpiece in the agreement is the Marine Arctic Transport (MArT), the subsidiary company established by Novatek in 2018.
"The signing of the deal marks an important milestone in the development of LNG transportation on the Northern Sea Route for our Arctic projects," Novatek CEO Leonid Mikhelson says in a comment.
"The development of the Marine Arctic Transport will contribute to the quick transformation of the Northern Sea Route to an efficient and commercially-viable global transport corridor between the Pacific and Atlantic Oceans," Mikhelson underlines.
"Furthermore, it will help meet the target set by the leadership of the Russian Federation to increase shipping volumes in the waters of the Northern Sea Route to 80 million tons by year 2024."
LNG production on the rise
Novatek is in the process of boosting its production of Liquified Natural Gas in the Arctic and is increasingly dependent on support from the Chinese. The Silk Road Fund owns 9.9 percent of the Yamal LNG, while the China National Petroleum Company (CNPC) owns 20 percent.
The Yamal LNG started production in December 2017 and today produces up to 16.5 million tons per year.
Chinese companies play key roles also in the Arctic LNG 2, the second major natural gas project currently under development in Russian Arctic. The China National Oil and Gas Exploration and Development Company (CNODC) and the CNOOC earlier this year signed partnership agreements with Novatek.
It has for some time been known that Novatek intends to team up with COSCO and the Silk Road Fund in Arctic shipping. The collaboration is expected to help the Russian company develop a powerful new fleet for its Arctic LNG 2 project.
The agreements are signed as the two countries agree to work for the incorporation of the Northern Sea Route in the great Chinese Belt and Road initiative.
"We give major attention to the development of the Northern Sea Route [and] consider the possibility to connect it to the Chinese Maritime Silk Road," Russian President Vladimir Putin said during his visit to Beijing in March this year.
"It would create a global and competitive route that connects Northeastern, Eastern and Southeastern Asia with Europe," he added.
Related stories from around the North:
Canada: Ice-capable Canadian Coast Guard ships could be both 'a blessing and a curse': expert, Eye on the Arctic

China: China's COSCO planning 'several' shipments along Northern Sea Route, The Independent Barents Observer
Finland: Cold winter brings out Finland's icebreakers ahead of schedule, Yle News
Norway: Major step towards a Europe-Asia Arctic cable link, The Independent Barents Observer

Russia: New Russian icebreaker will boost year-round shipping on Northern Sea Route, The Independent Barents Observer

Sweden: Local shipping generates more emissions than domestic flights, Radio Sweden
United States: New U.S. icebreaker will focus on Antarctic, says Coast Guard boss, Alaska Public Media