Arctic Norway to get advanced EV charging network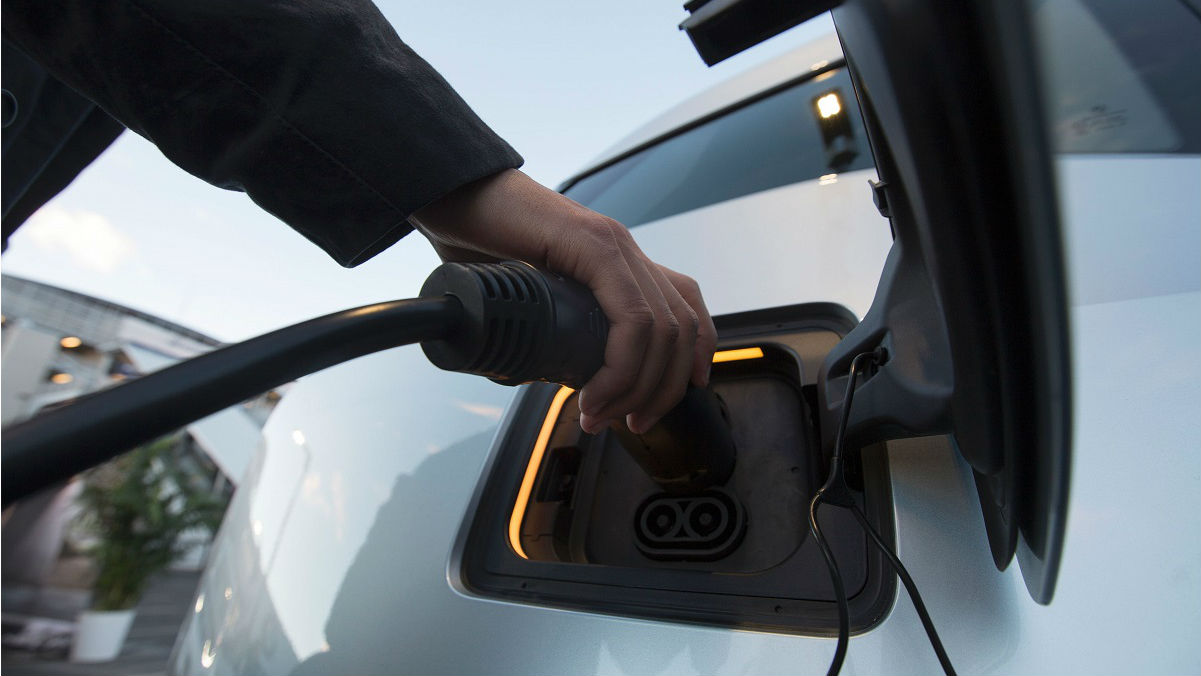 17 high-power 150 kW chargers and eight fast chargers will make it possible for practically all kinds of electric cars to drive anywhere in Norway's northernmost region, even in freezing cold winter.
Norwegian electric car enthusiast Bjørn Nyland has recently been on a road trip in Finnmark together with Ole Gudbrann Hempel from utilities firm Fortum looking at suitable sites for new high-power charging stations.
Nyland is known for producing videos featuring all kinds of practical tests and tips in regards to driving battery-powered cars. His YouTube channel has more than 144,000 subscribers world-wide.
Watch Ole Gudbrann Hempel explain Fortum's fast-charger project to Bjørn Nyland:
While Norway as such is a world leader in electric vehicle adoption, the northernmost regions still lag behind.
"Its like the chicken or the egg, because people up here they don't want to drive electric because there is no infrastructure. And then you have the charging operators; they don't want to invest here because there's no one using electric vehicles," Bjørn Nyland says as the two drive across Finnmark.
"Someone has to take the first step."
Finnish company stepping in
Enova, Norway's public organization managing the green energy fund, recently announced a grant covering 100 percent of the costs of building chargers at 25 sites in Finnmark and northern Troms, the country's northernmost region, way inside the Arctic Circle.
Fortum, a utilities firm from Finland, is already big on chargers in Scandinavia and sees Finnmark as an exciting expansion.
"We are taking the first step, we are breaking that chain and making that change, actually, so let's just build this thing, get it in the ground and operational," says Ole Gudbrann Hempel, Business Manger Public Charging Norway with Fortum Charge and Drive.
"We know that if there is a charging network, a really good charging network, people will buy electric vehicles," Hempel elaborates.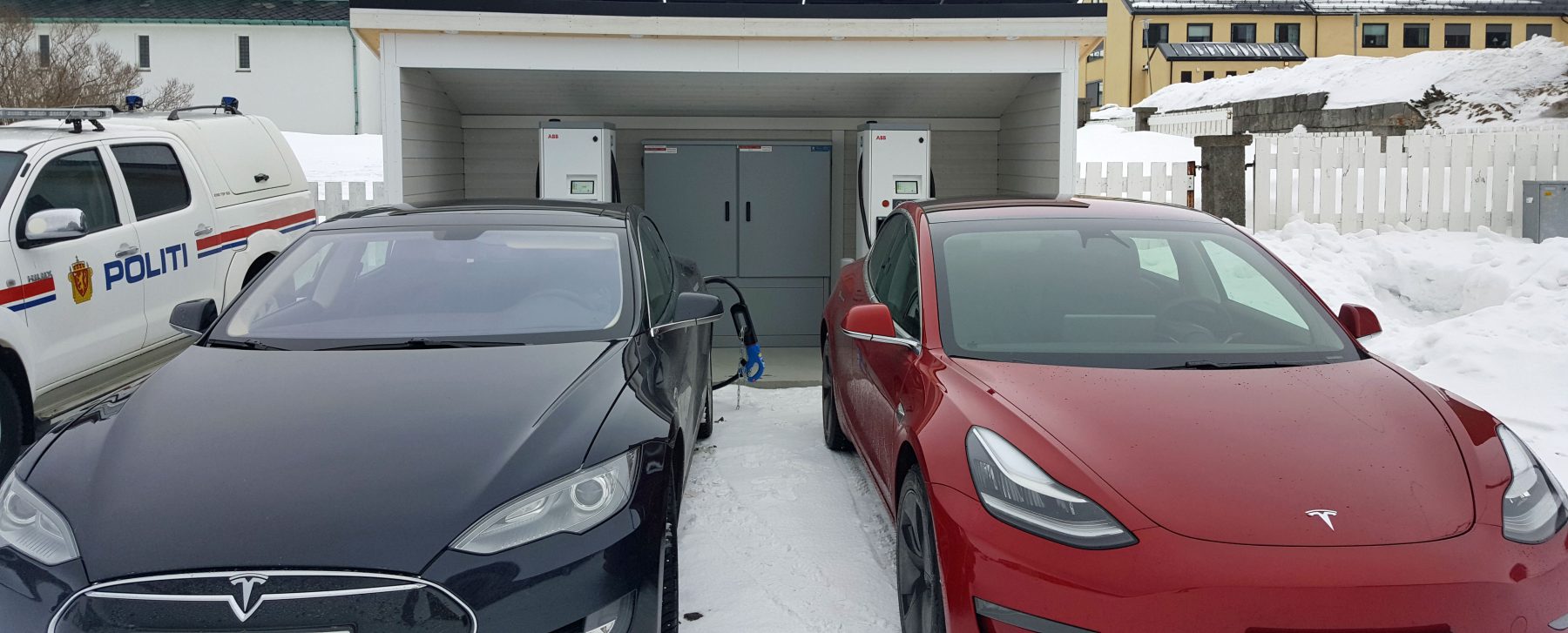 He adds that Finnmark is the part of Norway where the populations use the largest part of their salaries on fossil fuels. Long distances and very cold weather cause higher fuel consumption per kilometre. Also, people in Finnmark have lower average wages than in southern Norway.
"So they have actually the most to gain from switching from fossil fuel to renewable energy sources in transport," Ole Gudbrann Hempel says.
"Finnmark has been like a desert in regards to charging infrastructure for a long time and now they will get the world's most advanced charging infrastructure. They will get a lot of high-power chargers and chargers everywhere," he explains.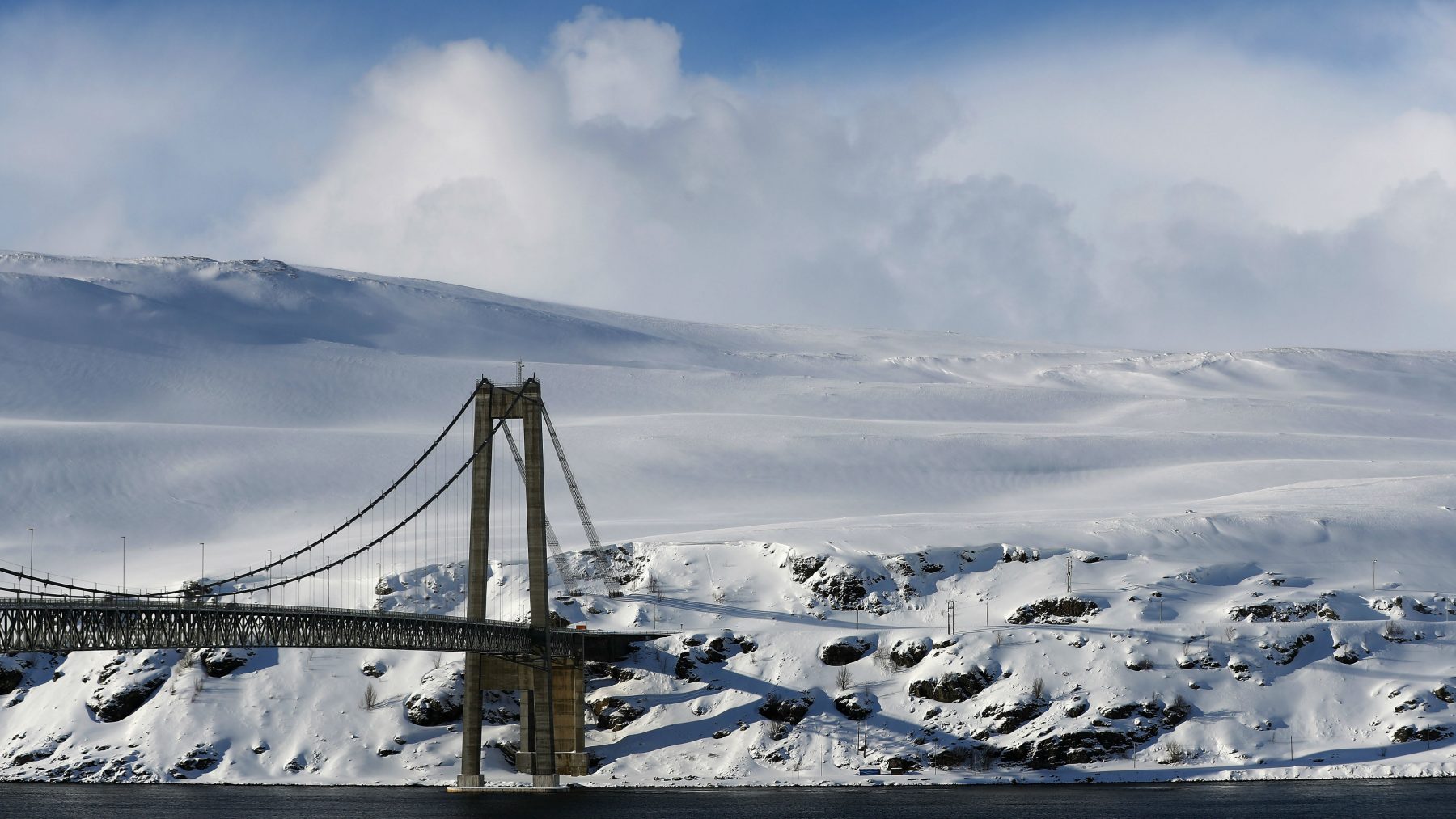 Of the 25 sites where construction will be paid by ENOVA, 17 will have two 150 kW, one 50 kW DC and two 22 kW AC chargers. The other eight sites will have two 50 kW DC and two 22 kW AC chargers.
"Even if you have an electric vehicle that can drive a maximum 120 kilometers, you will be able to drive virtually anywhere in this part of Norway," Hempel says with a smile as he and Bjørn Nyland continue the drive with the Midnight sun shining through the window of the car.
An electric car, that said.
Will locals switch to EVs?
Finnmark is actually bigger than Denmark in size, but the population is under 75,000.
Bjørn Nyland says to the Barents Observer he is convinced that with new high-power chargers in place, Finnmark will see the same boost in sales of electric cars as the rest of Norway.
"Charger infrastructure in Finnmark is very important for people to convert to electric. As of today, we have many cars that could replace fossil fuel vehicles. But due to hard winter, even a Tesla will find it hard without a sufficient charger network," Nyland says.
He adds that when the new high-power chargers are up and running, Finnmark will become a highly attractive destination for electric car drivers from all over Europe.
Related stories from around the North:
Canada: Communities in northern Canada struggling with high fuel prices, CBC News
Finland: Finnish housing companies hesitant to install charging stations for electric cars, Yle News
Norway: Challenges ahead for electric car chargers along Europe's northernmost highway, The Independent Barents Observer
Russia: Arctic electric rally hits the road towards Northwestern Russia, The Independent Barents Observer
Sweden: Northern Swedish city launches battery-powered bus route, The Independent Barents Observer
United States: Alaska's first, electric public transit bus ready to hit Anchorage streets, Alaska Public Media