Finnish housing companies hesitant to install charging stations for electric cars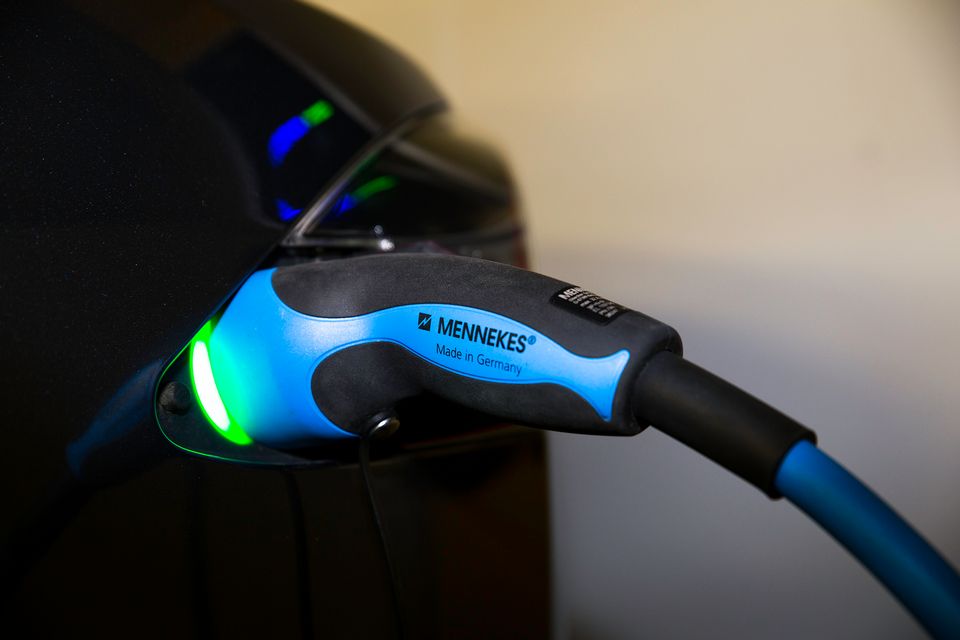 Few housing companies in Finland appear to be willing to cough up the cash to install charging stations for residents' electric cars.
Occupants of apartment blocks and semi-detached homes owned by housing companies are increasingly interested in driving fully-electric cars. But the batteries in these modern vehicles need to be charged regularly, which requires access to electricity, and the price of installing charging stations can quickly escalate.
Sometimes a complete overhaul of a building's electrical system is needed to install the plug-in charging posts, a situation that significantly raises costs.
According to a survey commissioned last autumn by the Real Estate Association (Fastighetsforbundet), about 20 percent of housing companies in Finland are interested in installing electric car charging stations.
However, few companies have actually done it. Only about ten percent of survey respondents said they've taken steps to install charging posts at their properties.
Enough power for electric cars?
In southern Finland's Kaunianen, a board member of housing company Baselius, Kurt Ringvall, said the board doesn't appear interested in the matter.
"We've thought that the housing company will not get involved with this at all," he said, explaining that charger installations are too expensive and that the property's current electrical system would not be able to cope with charging multiple vehicles at once.
"We carried out a survey that shows our system would be able to handle slow-charging hybrid cars, but if someone has a fully-electric vehicle, it would not have enough power," Ringvall said.
In order to increase the voltage, the housing company would need to pay for the installation of a new power line, a cost consideration that the board had not yet fully calculated, according to Ringvall.
However, Ringvall's housing company has agreed that residents with hybrid vehicles who are content with lower-voltage, trickle charging may install a charging point at their own expense.
Variable costs, requirements
Such installations can cost from 400 – 2,000 euros per charging point, depending on the situation and electricity requirements. If more voltage is needed than the building's electrical system can provide, then costs go up even further.
If a building's electrical system is under-powered and someone tries to charge their electric car, there's a risk that one or several circuit breakers simply shut off. When diesel car heater devices and basement lighting fixtures are linked to those circuits, the lights go out and cars freeze up.
Real estate lawyer Marina Furuhjelm said housing companies have had to deal with electricity upgrades before.
"When induction stovetops were new, we had the same problem. As more and more households bought induction stoves, power consumption increased," Furuhjelm said.
"Housing companies should be looking at what their electrical systems can handle," she said.
She said the companies should find out whether their electrical networks are good enough to meet today's standards.
Last year an EU directive made it possible for housing companies to independently decide by a majority vote whether or not to install vehicle charging points.
"But that means that housing companies need to find out whether or not their systems can handle them," Furuhjelm explained.
The charging points themselves are generally paid for by the people who own the parking spots. These residents are also required to pay for system-wide upgrades if they're needed – whether they own vehicles or not.
However, housing companies can seek funding support for charging point installations from the Housing Finance and Development Center, ARA, according to Furunen.
The owners of electric vehicles are then responsible for the charging costs.
Charging at the supermarket
There are still very few charging stations available in Finland, but their numbers are slowly creeping up. In 2017 there were just over 400 locations offering multiple slow and fast charging points, while last year their numbers grew to nearly 650.
In an effort to draw customers, the supermarket sector has started offering customers car-charging services. Kesko, S-Group and Lidl all feature charging points at some of their stores across the country.
Senior researcher at VTT, the Technical Research Centre of Finland, Marko Paakkinen, said the devices help to draw customers and welcomes their initiative. He also suggested that other businesses, like parking facilities, sports halls, amusement parks and workplaces, could also start offering vehicle charging services.
"If drivers charge their cars several times a day, they can go further without having to seek out charging stations," Paakkinen said.
Altogether, supermarkets across Finland provide about 160 charging stations and new ones are constantly being set up. Many of them are free to use, but some, like the ones offered at Kesko shops carry fees for fast charges.
Government has set a goal of having some 250,000 electric vehicles on Finnish roads by the year 2030, but given the hesitation of housing companies on the matter the road to reaching that objective will likely prevent people from making the switch to electric vehicles.
Another hurdle to reaching that goal is the relatively high cost of electric cars, according to a government report on the issue.
When and if Finland does reach the goal of a quarter million electrical vehicles on the road, the country's electricity consumption will increase by an estimated percentage point, or about one terawatt hour.
Once all cars on Finnish roads are battery-powered, electricity consumption will go up by about ten percent, compared to current levels.
Related stories from around the North:
Canada: Communities in northern Canada struggling with high fuel prices, CBC News
Finland: Finland's first electric plane raises hopes for future of aviation, Yle News
Norway: Challenges ahead for electric car chargers along Europe's northernmost highway, The Independent Barents Observer
Russia: Arctic electric rally hits the road towards Northwestern Russia, The Independent Barents Observer
Sweden: Northern Swedish city launches battery-powered bus route, The Independent Barents Observer
United States: Alaska's first, electric public transit bus ready to hit Anchorage streets, Alaska Public Media