Blue-green algae: Finland's best August levels in 20 years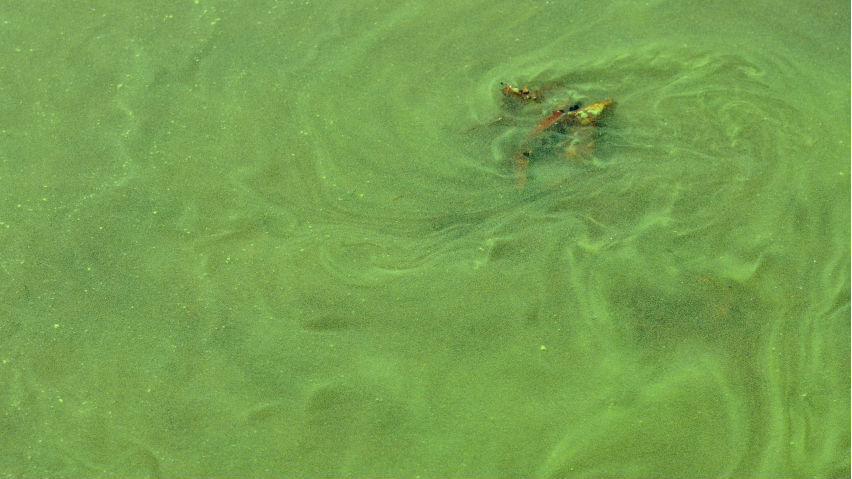 Toxic blue-green algae, technically known as cyanobacteria, has been unusually rare on Finnish inland waters this summer despite spells of hot weather that usually trigger the growth of surface algal blooms.
Since last week, the Finnish Environment Institute (SYKE) has detected fewer cyanobacterial blooms on Finnish lakes and sea districts. In maritime areas, cyanobacteria are mostly mixed into the water, but there are some surface blooms in southern and southwestern regions. Meanwhile the incidence of cyanobacteria in lakes has dropped significantly.
"Usually blue-green algae is at its heaviest in Finnish lakes in August, but this summer levels in August are lower than at any time in the 20 years of national monitoring," says Marko Järvinen, head of SYKE's algal bloom monitoring unit.
Most abundant in southern Finland
This week blue-green algae has been detected at 30 observation points around the country. At six of them the level was rated as abundant, with one classified as 'very abundant'.
That was at Haapajärvi, a lake between the eastern city of Lappeenranta and the Russian border. Most of the 'abundant' spots are in the south and southwest, between Sipoo, just east of Helsinki, and Rymättylä, near Naantali.
Järvinen attributes the paucity of blooms to unsettled weather. Meanwhile low levels of rain means that less nutrients have been washed in from lakes' watershed areas. Runoff from agriculture, including fertiliser and animal manure, is a key driver of cyanobacteria growth.
Although blue-green algae levels have declined, he says it's too early to declare the season over.
"Blue-green algae is now mixed into the water. If the weather warms up again, it will collect on the surface again," Järvinen predicts.
"Along the coast, the blue-green algae situation can vary significantly even between places close to each other and can change quickly," adds another SYKE researcher, Sirpa Lehtinen.
"Blue-green algae may form different types of toxins and agents that irritate the skin. Significant blue-green algae blooms should always be treated with caution," warns SYKE. Exposure to the bacteria can cause illness or even death in humans and animals such as dogs.
Related stories from around the North:
Canada: Water levels unusually low across Beaufort Delta region, in northwestern Canada, CBC News
Finland: Satellite photos show contaminated algae blooming in southern coast of Finland, Yle News
Norway: Climate change is driving micro-algae blooms into High Arctic and may affect food chains, says study, Eye on the Arctic
Sweden: Warnings in Sweden about dangerous bacteria in Baltic Sea, Radio Sweden
United States: Algae-related toxins found in Arctic sea mammals, Alaska Dispatch News