September's Arctic sea-ice on track for second lowest on record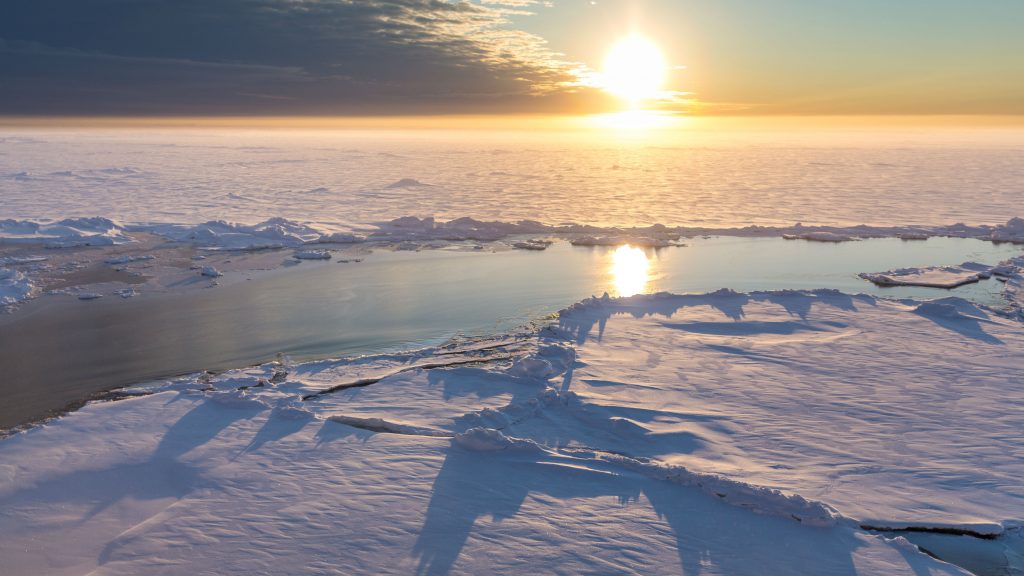 September's Arctic sea-ice extent is the second lowest on record, shows recent data from researchers at the
Alfred Wegener Institute and the University of Bremen.
Approximately 3.9 million square kilometres of the Arctic Ocean are covered by sea ice this month, only the second time the annual minimum has dropped below four million square kilometres since satellite measurements began in 1979, the researchers said in a news release on Friday. 
"Our satellite data show that between March and April 2019, there was an unusually large decrease in the ice extent, from which the Arctic sea ice was unable to recover," Christian Haas, a geophysicist and head of the Sea Ice section at the Alfred Wegener Institute and Helmholtz Centre for Polar and Marine Research (AWI) and Gunnar Spreen from the University of Bremen's Institute for Environmental Physics said in a joint statement.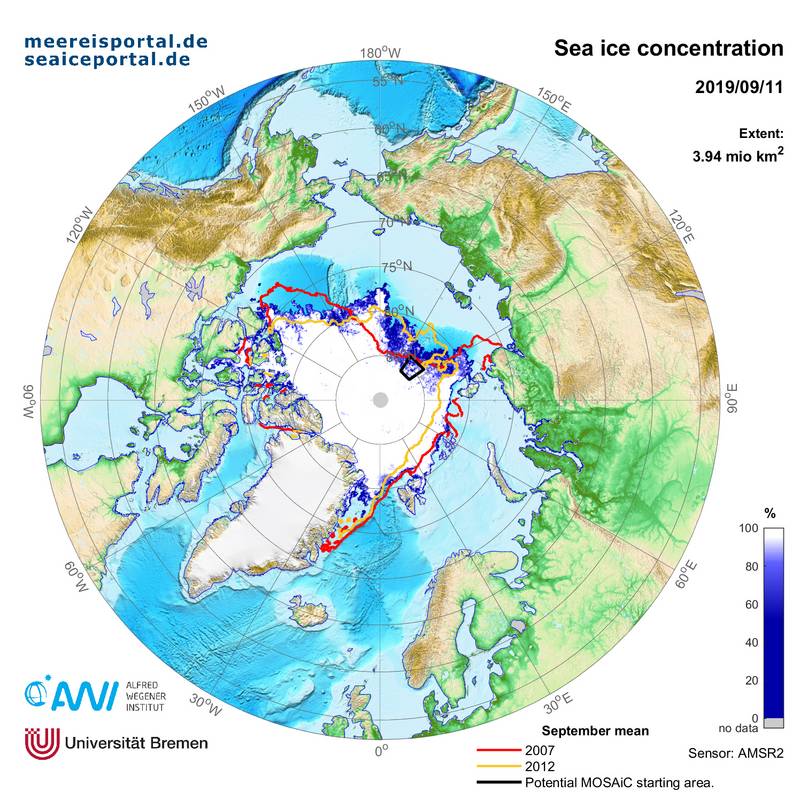 The researchers say that even with Arctic fall air temperatures below zero, heat stored in the water could continue to melt sea-ice from beneath for several weeks.
However, it's unlikely the sea-ice extent will go below below the 3.4 million square kilometres observed in 2012. 
 "Record or not, this year confirms the continued long-term reduction of Arctic sea ice as a result of climate change, making it ever more likely that in a few decades the Arctic will be ice free in summer," Hass said.  "This will mean drastic changes in the Arctic, with consequences for the climate and ecosystems, as well as for people, including us in Europe." 
The final assessment of the 2019 sea-ice minimum will be done in October. 
Write to Eilís Quinn at eilis.quinn(at)cbc.ca
Related stories from around the North:
Canada: Sea ice blocking shipment of materials into Iqaluit, northeastern Canada, CBC News
Norway: December sea ice levels in Arctic Europe at record low, The Independent Barents Observer
Russia: Russian research vessel heads for High Arctic for sea ice study, The Independent Barents Observer
Sweden: Glacier in central Sweden "collapsing" as climate warms, Radio Sweden
United States: New study predicts 'radical re-shaping' of Arctic landscape by 2100, CBC News