As Russia launches war games, Northern Fleet troops advance in the High Arctic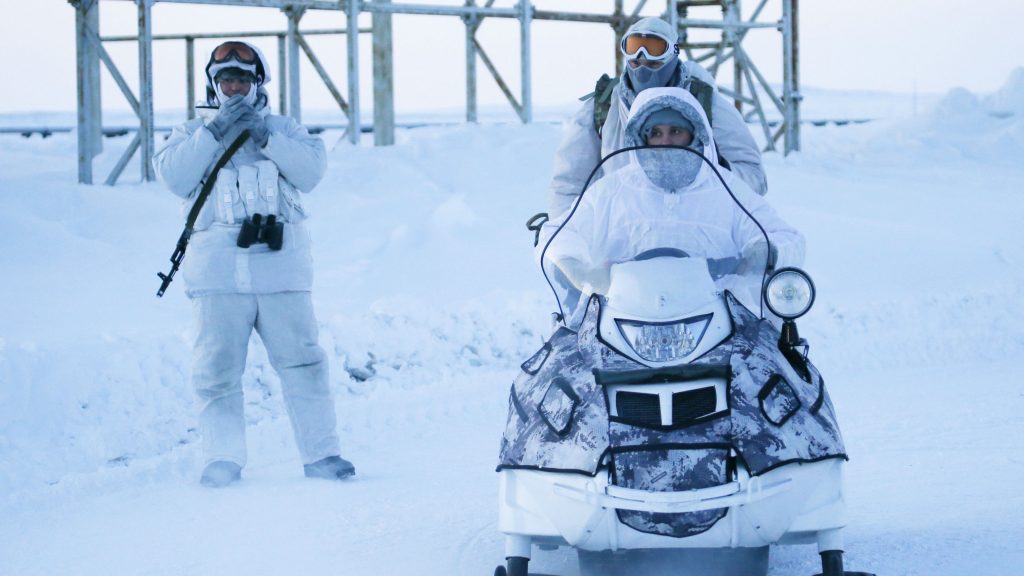 Troops from the Northern Fleet boast Russia's reenforced presence in the High Arctic as they stage major military drills on the remote archipelago of Severnaya Zemlya.
More than 500 soldiers were involved in the exercise that late last week took place on the Bolshevik island, the piece of land that separates the Kara Sea and Laptev Sea. The training came shortly before Russia launched this year's biggest drills, the Tsentr-2019.
The Bolshevik Island is part of the Russian Arctic archipelago of Severnaya Zemlya.
A team of armed divers first made it to the Arctic shore and was soon followed by two high-speed light boats and two Ka-27 helicopters. Big landing vessels "Aleksandr Otrakovsky" and "Kondopoga" subsequently put ashore 10 BTR-82A amphibious vehicles and troops.
In the area was also big anti-submarine vessel "Vice-Admiral Kulakov", the Northern Fleet informs.
Strategic location
It is reported to be the first time that an exercise of the kind is held in the 11,300 square kilometer big island located by the entrance to the Vilkitsky Strait, the waterway used by ships sailing on the Northern Sea Route.
The Bolshevik island is located at 78 degrees North and constitutes the southern part of archipelago Severnaya Zemlya.
The exercise was held as part of an ongoing major voyage of the Northern Fleet vessels. The ships set out from the Kola Peninsula in early August and several exercises have subsequently been organized, including in the Taymyr Peninsula.
Following the drills in the Bolshevik Island, the troops proceeded towards the island of Uyedineniya in the Kara Sea, the Russian military informs.
Tsentr-2019
The military training in Severnaya Zemlya came just few days before the Russian Armed Forces kickstarted this year's biggest exercise, the Tsentr-2019. Almost 130,000 troops are involved in the drills that take place in the Russian Central Military District. Involved are troops from China, India, Pakistan, Kazakhstan, Tajikistan, Uzbekistan and Kirgistan.
Sources in the Russian Ministry of Defense have previously indicated that parts of the Tsentr-2019 will be held in the area between the Arctic archipelagos of Novaya Zemlya and New Siberian Islands.
Included will be a "serious testing of the battle capacities of the Arctic troops," a ministry source told Russian media.
Related stories from around the North:
Canada: Between Militarization and Disarmament: Constructing Peace in the Arctic, Blog by Heather Exner-Pirot
Finland: Vladimir Putin to visit Helsinki Wednesday, Yle News
Iceland: Iceland & UK sign agreement to boost security, defence cooperation, Eye on the Arctic
Norway: Norway rearming in Arctic to face new security landscape, The Independent Barents Observer
Russia: Russian warplanes drill submarine hunt in Norwegian Sea, Norway on edge, The Independent Barents Observer

Sweden: Swedish soldiers take part in Finnish naval exercise, Radio Sweden
United States: Norad intercepts two Russian bombers over Beaufort Sea, CBC News
Russia: Russia to hold massive Arctic war games in 2019, The Independent Barents Observer