Russia to hold massive Arctic war games in 2019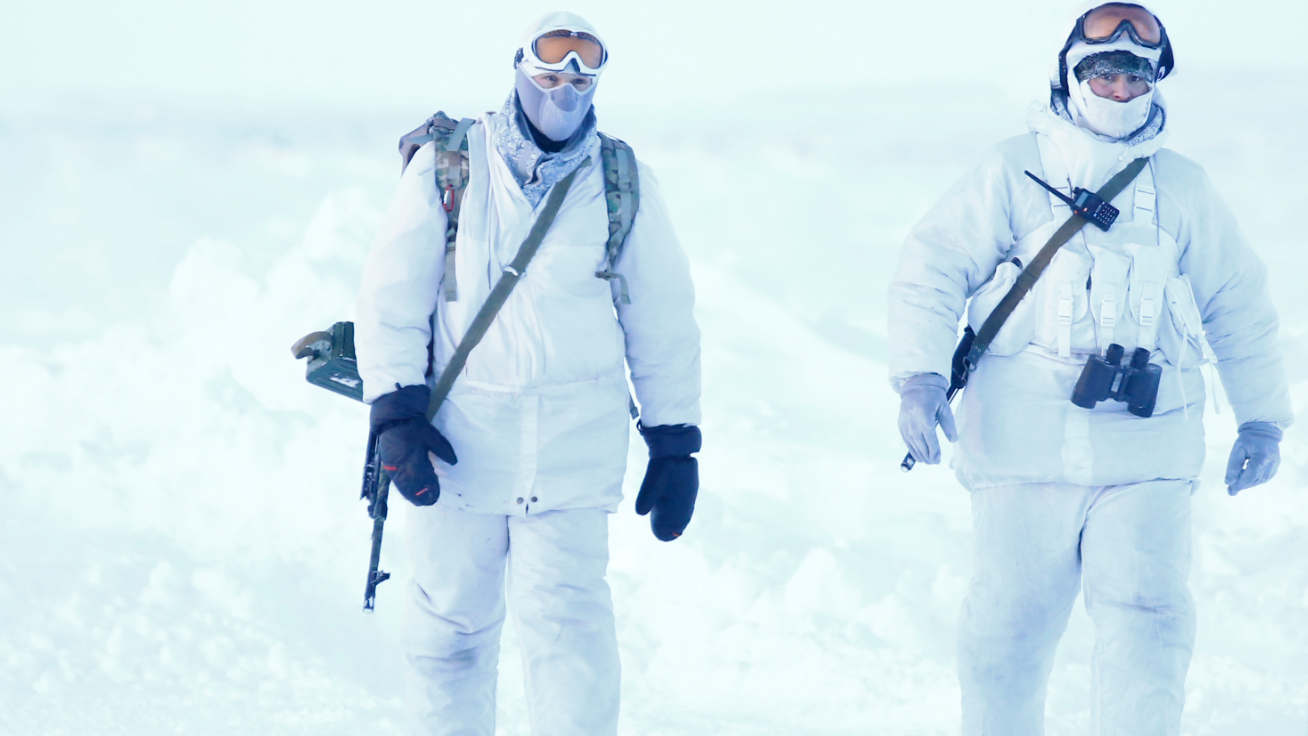 Key parts of next year's Tsentr-2019 drills will be held in the area between the Arctic archipelagos of Novaya Zemlya and New Siberian Islands, the Russian Defense Ministry confirms.
The Northern Sea Route will constitute a central part of Russia's next major military exercise. A representative of the Russian Ministry of Defense confirms to newspaper Izvestia that the Tsentr-2019 exercise will take place not only on the territory of the Central Military District, but also in the joint strategic command of the Northern Fleet.
The drills will be held in August-September 2019 and include a "serious test of the battle capacities of the Arctic troops." The exercise follows this year's Vostok-2018 and last year's Zapad-2017.
The Vostok-2018 was the biggest exercise ever held in the country. According to the Russian Defense Ministry, more than 300,000 troops, 1000 aircrafts, helicopters and drones, 30 ships and up to 36,000 tanks and armored vehicles took part. Also troops from China and Mongolia participated in the drills.
It is not clear how many troops and pieces of machinery that will take part in the Tsentr-2019, but sources say the training scenario will include fighting between two Arctic motorized rifle brigades.
Using the Northern Sea Route for defence
In Vostok-2018, a group of eight Northern Fleet vessels sailed transit from Severomorsk, Kola Peninsula (northwest Russia), across the Northern Sea Route to the Pacific where they took part in training along with ships from the Russian Pacific Fleet.
In the Tsentr-2019, it might be the Pacific Fleet that makes it through the Northern Sea Route to take part in training.
It is not clear whether foreign troops will take part in the exercise.
The Russian Defense Ministry confirms that the planning of the drills started on 1st December 2018. There will be special need for improved infrastructure and new ports and mooring installations are being built.
According to Izvestia, the new Russian weapons deployed in the Arctic will be tested during the drills. Among the new hardware is the Tor-M2DT and Pantsyr-SA air defense systems, armored vehicles MT-LBV, BTR-82A, tank T-80BV and the Toros support vehicle. Also the country's specially-designed ATVs for Arctic conditions, the DT-10PM and DT-30PM, will be in combat action.
Related stories from around the North:
Canada: Canadian military to build multi-million dollar facility in Northern city, CBC News
Finland: Will to defend nation, support for NATO membership slides among Finns: survey, Yle News
Norway: NATO's Arctic dilemma: Two visions of the Arctic collide as NATO and Russia flex muscles, Eye on the Arctic special report
Russia: Russia flexes its military muscles with Arctic component of Vostok 2018 war games, Radio Canada International
Sweden: Major deal between Sweden's Saab and U.S. Air Force a "sign of closer transatlantic ties", says defence expert, Radio Sweden
United States: U.S. fighter jets intercept Russian aircraft west of Alaska, Radio Canada International