Inuit association in Canada's eastern Arctic to levy fees on tourism operators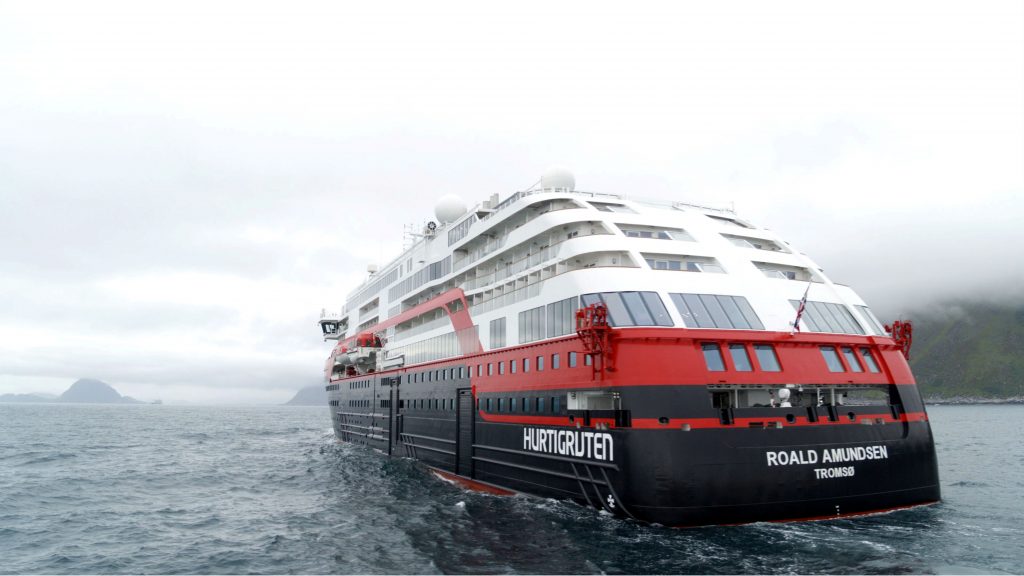 The rise of tourism in Canada's eastern Arctic, particularly from cruise ships, has prompted the regional Inuit association to start implementing visitor fees on Inuit-owned land in their region.
The fees will apply to both tourism operators and independent travellers effective immediately.
"Inuit in Qikiqtani communities have expressed concern regarding the increased amount of commercial tourism activities in the region, particularly cruise ships," Qikiqtani Inuit Association (QIA) President P.J. Akeeagok, said in a news release announcing the fees. "QIA put in place these tourism operation fees to generate direct benefits for Inuit in communities impacted by tourism."
The Qikiqtani Region refers to the Baffin region of Canada's eastern Arctic territory of Nunavut. Approximately 19,000 people live in the region. Seventy-eight per cent of the population is Inuit. 
The new fees only apply to visits on Inuit-owned land administered by QIA and do not apply for those visiting Crown lands in the region.
QIA Fee Table
Plane landing on Inuit-owned land: $150/landing
Helicopter landing on Inuit-owned land: $100/landing
Commercial guest access for camping on Inuit-owned land: $50/day per person
Commercial guest access for visiting Inuit-owned land for less than six hours: $25/day per person
With the exception of the Crystal Serenity ship in 2017 which had over 1,000 passengers, the majority of cruises to the Canadian Arctic are small expedition vessels that average between 150 and 250 passengers.
Cruise operators to Nunavut already pay $75 per passenger when they visit communities which can cover everything from local guides, to local baggage handlers to activities such as cultural performances that may be put on by the hamlet.
But QIA says as cruise ship traffic increases in the Baffin region — 10 out of the 14 community cruise stops in Nunavut during the 2019 season were in the Qikiqtani Region — the new fees will help put more money directly into the pockets of locals.
Fifty per cent of the collected fees will go to QIA and 50 per cent will go to the nearest Hunters and Trappers Organization (HTO).
Feature Interview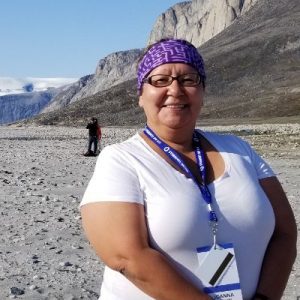 For more on QIA's fee structure, the reason behind the new policy and how tourism is transforming Nunavut, listen to Eye on the Arctic's conversation with QIA's Joanna Awa:
Nunavut's HTOs are made up of local subsistence hunters that, besides providing support for local hunters, also work to regulate harvesting activities in their communities and are involved in any economic questions that come up around marine and wildlife resources.
"(Cruise ships) visit for a few hours and don't necessarily leave a lot of money behind," Joanna Awa, QIA's lands and resources implementation coordinator, told Eye on the Arctic in a phone interview.
"Hunters and Trappers Organizations are the eyes and ears of the marine areas of their community and of the wildlife as well," she said. "They have a big stake in (a) healthy eco-system."
Nunavut Cruise Quick Facts
Typical cruise season: End of July to end of September
Total Cruise passengers in 2019: 4,600
Unique vessels in 2019: 13
Number of voyages in 2019: 23
Awa says QIA has not had any feedback yet from tourism operators about the new few structure but that she doesn't anticipate any problems.
"I do realize that it would be an extra cost for the tourism operators and we totally understand that (but) I don't think it is a lot if you look at the amount," she said.
"This is just the start of QIA working working on ways to increase benefits to our beneficiaries. Tourism is very intense in the summer time. It's a short season. QIA is looking for ways that we can help the communities and benefit from activities that are pretty much beyond their control."
Write to Eilís Quinn at eilis.quinn(at)cbc.ca
Related stories from around the North:
Canada: Hybrid-powered electric cruise ship navigates Northwest Passage, CBC News
Finland: Climate activists block cruise ship in Helsinki, Yle News
Iceland: Arctic tourism in the age of Instagram, Eye on the Arctic special report
Norway: Singapore developers want to build floating city for Arctic tourism, The Independent Barents Observer
Russia: Russian Arctic National Park director aims to boost tourism, The Independent Barents Observer
United States: Luxury cruise ship leaves Alaska toward Northern Sea Route, The Independent Barents Observer