Canadian FedElxn 2019: Liberals hang on to western Arctic, centre-left NDP takes east
The Liberal Party was able to hang on to Canada's western Arctic in the federal elections on Monday, while the centre-left New Democratic Party (NDP) took the eastern Arctic riding of Nunavut.
In Canada's northwestern Yukon riding, incumbent Liberal candidate Larry Bagnell, was able to fight off Conservative candidate Jonas Jacot Smith by just 72 ballots.
Bagnell received 33.4 per cent of the votes, Smith received 33.1 per cent of the votes, and the centre-left NDP came in third with 21.8 per cent of the votes.
(The Conservative Party communications team and Jonas Jacot Smith did not respond to questions by deadline on whether they'll be asking for a recount in the riding.)
In the neighbouring riding of the Northwest Territories, the incumbent Liberal Party candidate Michael McLeod also came out on top with 40 per cent of the vote, trailed by the Conservative's Yanik D'Aigle (25.8 per cent of the vote) and the NDP's Mary Beckett (21.8 per cent of the vote)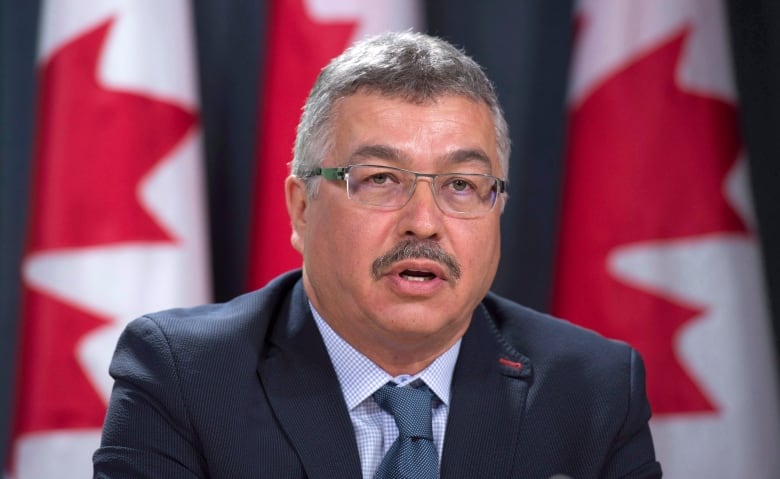 But the big upset of the night was the election of the NDP's Mumilaaq Qaqqaq in Nunavut with 41.2 per cent of the vote.
Liberal Party Leader Justin Trudeau was the only federal leader to travel to the Arctic during the campaign, making a stop in Iqaluit, the capital of Canada's eastern Arctic territory of Nunavut on October 8. (Nunavut is also the name of the federal riding). There, alongside Nunavut Liberal candidate Megan Pizzo Lyall, he made his pitch to northerners on the Liberal Party's environmental plan, and promised to have "all Indigenous communities" off diesel by 2030.
But despite that, Lyall came in a distant second with 31.0 per cent of the vote. Conservative candidate Leona Aglukkaq (25.8 per cent of the vote), who was also a former federal cabinet minister under Stephen Harper (prime minister from 2006-2015), came in third. 
"We did it," said Qaqqaq in a Facebook live early Tuesday morning after the results came in, thanking her supporters. "The national love and support has been outstanding.
"I look forward to the next four years."
Election Results
NUNAVUT
Winner: Mumilaaq Qaqqaq, New Democratic Party –

 

41.2 %

Incumbent: Hunter Tootoo – Liberal Party 2015-2016, Independent 2016- 2019 (did not run for re-election)
NORTHWEST TERRITORIES
Winner:

Michael McLeod, Liberal Party

40.0 %

Incumbent:

Michael McLeod – Liberal Party
YUKON
Winner: Larry Bagnell, Liberal Party

33.4 %

Incumbent: Larry Bagnell – Liberal Party
Inuit leaders looking forward to working with MPs
On a national level, the centrist Liberal Party, led by Justin Trudeau, is in minority government territory with 157 seats, losing the majority they had until the election. The centre-right Conservative Party is next with 121 seats. (In Canada, 170 seats are needed to form a majority government.)
Reconciliation with Canada's Indigenous peoples was one of the cornerstone policies of Justin Trudeau's last government. During his last mandate he launched a number of initiatives that were well received in the North, among them, an Arctic policy framework, co-developed with the northern territories and Indigenous groups among other stakeholders, and the National Inquiry into Missing and Murdered Indigenous Women and Girls (MMWIG), launched by Trudeau in 2015 after calls from many Indigenous leaders, groups and organisations to examine the high rates of violence against Indigenous women in Canada.
The final MMWIG report outlined 231 calls for justice.
Forty-six were Inuit-specific recommendations that included things like better housing and the need for Inuit-specific healing programs and shelters, developed with full Inuit input.
"I hope the momentum continues," said Rebecca Kudloo, the president of Pauktuutit, the national Inuit women's association in Canada. "Violence against Inuit women is one of our priorities and we want to see that work continue especially on health and wellness, violence and abuse prevention."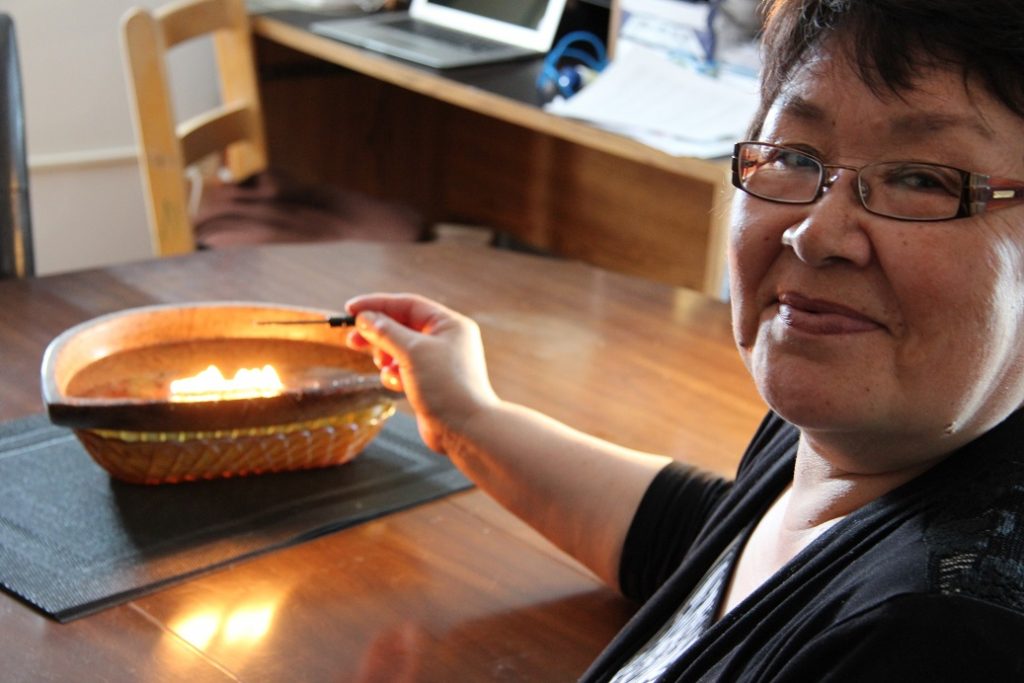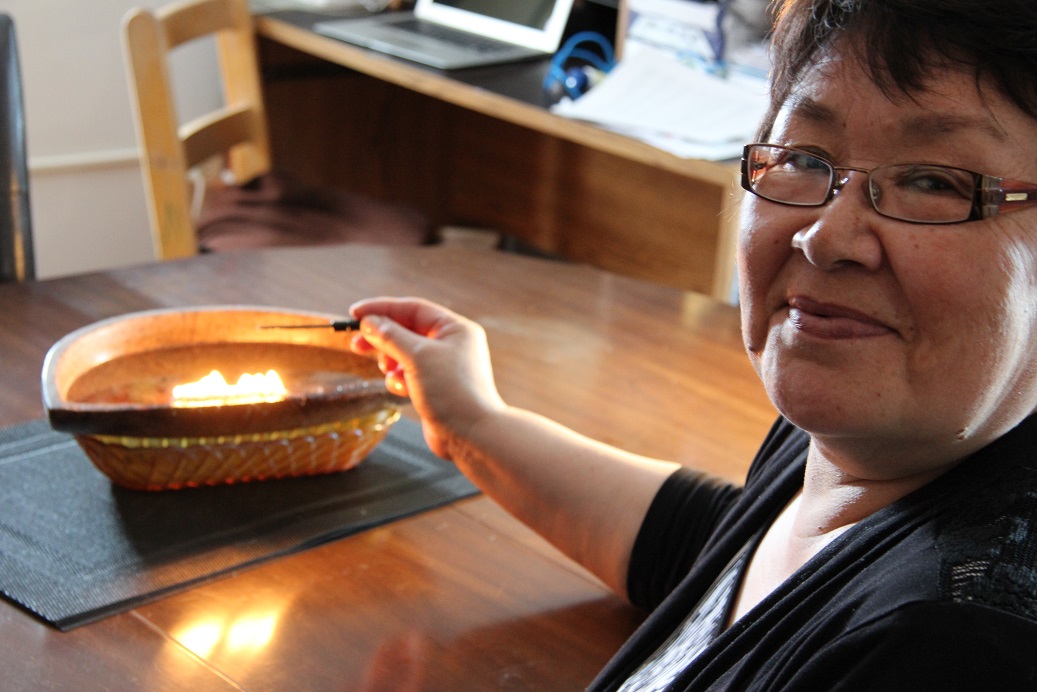 When contacted by Eye on the Arctic on Tuesday, Inuit leaders across the Arctic said they hoped a minority government wouldn't slow progress on issues important to Inuit.
"With the results of the federal election last night, I'm confident that we will continue to work on that path of working together as Inuit on common issues across Canada with the federal government," said Aluki Kotierk, president of Nunavut Tunngavik Inc., the Nunavut Inuit land claims organization.
"We'll also be reaching out to Mumilaaq to reiterate the priorities that we have as an Inuit organization and to convey that we want to work together."
Duane Smith, chair of the Inuvialuit​ Regional Corporation (IRC), the body that represents Inuit in Canada's western Arctic, said that he hopes all parties can put aside any minority government jostling that might sideline the progress on Inuit issues in recent years.
"A minority government will have its own difficulties in regards to getting things done," Smith said. "But I'm hoping that the different parties will find a way to agree when it comes not just to the Inuit, but to the entire Indigenous situation in Canada."
Write to Eilís Quinn at eilis.quinn(at)cbc.ca
Related stories from around the North:
Canada: Canadian FedElxn 2019: "The silence is deafening" on Arctic, says Canadian Inuit leader, Eye on the Arctic
Finland: Sámi Parliament of Finland torn on local rights, urban influence, Yle News
Norway: Political earthquake shakes up Northern Norway, The Independent Barents Observer
Russia: Career diplomat to represent Murmansk region in Russian senate, The Independent Barents Observer
Sweden: Sweden's FM calls for more EU involvement in Arctic as country hosts EU Arctic Forum, Radio Sweden
United States: Finnish and US Presidents agree on Arctic security policies, Eye on the Arctic