Canadian Liberal leader makes climate pitch to northerners on Arctic campaign stop
Video: Canadian Liberal Leader Justin Trudeau addresses reporters in Canada's eastern Arctic territory of Nunavut on Tuesday. 

The day after Canada's six federal leaders squared off in an televised debate that hat saw climate emerge as a dominant theme,  Liberal Party Leader Justin Trudeau headed to the Arctic to make a direct pitch to northerners on why Liberal environmental policies would be best for the North.
"You're on the frontlines of climate change," Trudeau said in remarks delivered at the Sylvia Grinnell Territorial Park near Iqaluit, the capital of Canada's eastern Arctic territory of Nunavut, on Tuesday. 
"That means unpredictable and dangerous ice conditions for harvesters, it means disrupted Arctic ecosystems, it means species extinction," Trudeau said.
"We have a plan to reduce pollution, create jobs and make Canada a leader in the economy of tomorrow," he said in French-language remarks, listing off Liberal government investments in the Arctic including housing, fibre optic cables and improvements in Nutrition North, a government program that seeks to reduce the cost of healthy food to consumers in the North.
(In August, the government announced a $151 million investment to install 1,700 kilometres of submarine fibre optic through the Davis Strait between Iqaluit and Nuuk, Greenland to help improve internet access in the North.)
Trudeau also touted his government's Arctic policy framework, co-developed with the northern territories and Indigenous groups among other stakeholders, saying it was proof of the Liberal Party's commitment to listening to northerners, that "…includes significant actions to protect the environment and fight climate change, but also significant investments infrastructure so that we can continue to develop the opportunities, good jobs and a good future here in this part of the country without putting at risk future generations."
"We'll ensure that all Indigenous communities are off diesel"
Canada's Changing Climate Report (CCCR) commissioned by Environment and Climate Change Canada and released in April 2019 found that Canada was warming at twice the rate of the global average but that in the Canadian North, the rate was almost three times as high.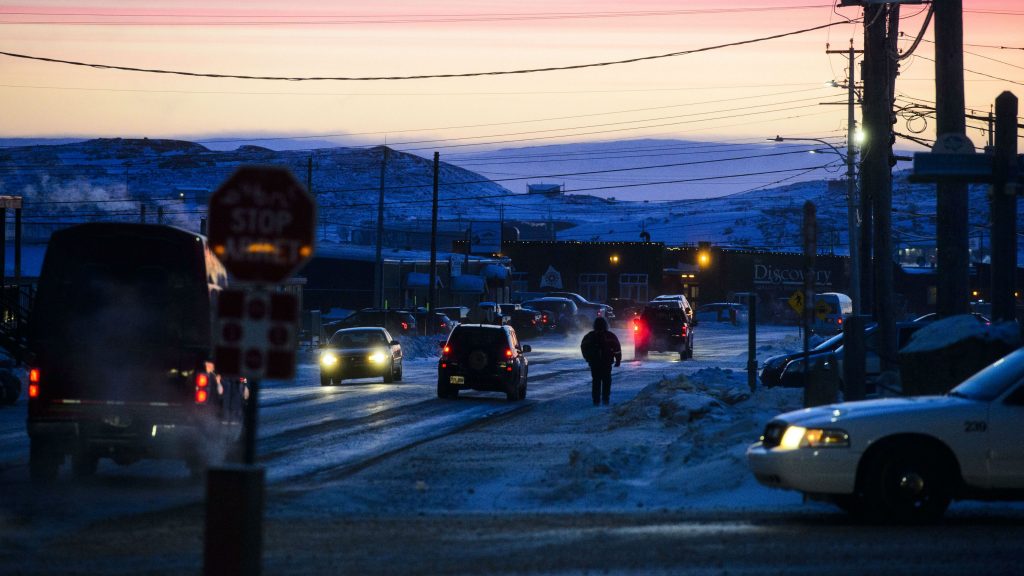 Inuit and First Nations communities, the majority in many regions of the Canadian Arctic, are already experiencing drastic changes in everything from traditional hunting routes and animal health, to crumbling infrastructure as the permafrost melts.
The effects of climate change are compounding the challenges already faced by many of the North's isolated, fly-in communities including food insecurity, the high cost of living and the total dependence on diesel fuel.
Trudeau made no new announcements during his stop in Nunavut, a territory whose population is  85 per cent Inuit, but made his case why the centrist Liberal Party environmental platform would be best for the Arctic.
"We'll ensure that all Indigenous communities are off diesel  and instead powered by clean affordable energy like hydro by the year 2030," Trudeau said.  "And we'll hit net zero emissions by the year 2050."
Trudeau followed up as he did throughout his address, putting a line in sand between Liberal climate policy and the centre-right Conservatives saying they "don't have a real plan."
The two parties are almost neck-and-neck in recent polls.
The Conservatives have not yet released their official platform. But at the debate Monday night, he said his party's plan was to "take the climate fight global" saying Canada's small population prevented it from making a significant dent in global emissions fighting climate change alone.
Meeting with elders
After his address, Trudeau was scheduled to meet with elders at Elders' Qammaq, a drop-in centre for seniors in Iqaluit, along with Megan Pizzo-Lyall, the Liberal party candidate in Nunavut.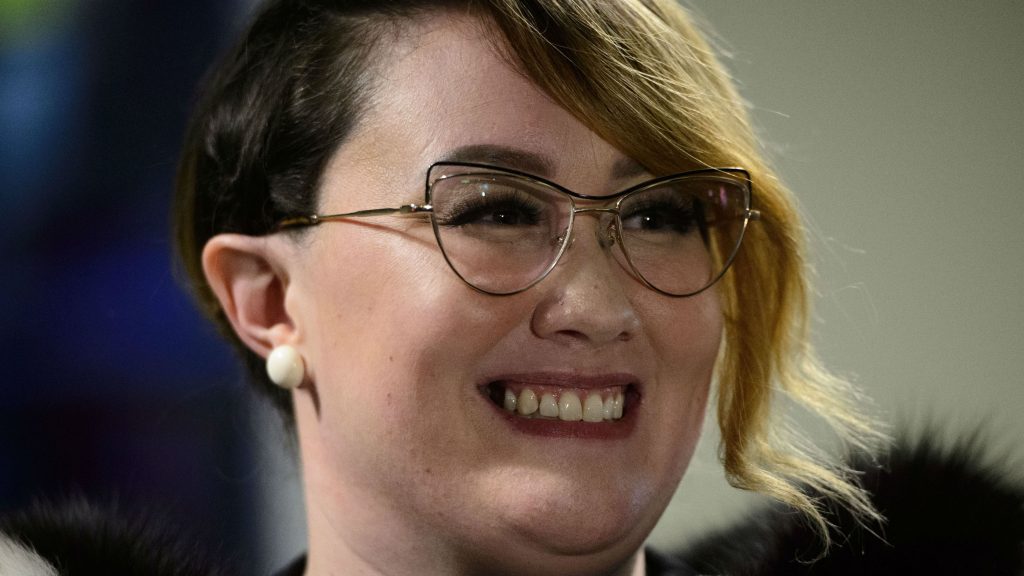 Liberal Leader Justin Trudeau, whose government made climate and Indigenous issues cornerstone policies of the current government, has pledged  net-zero emissions by 2050 and the planting of two billion trees over 10 years.
Conservative Party Leader Andrew Scheer and New Democratic Party Leader (NDP) Jagmeet Singh were both campaigning in Toronto on Tuesday.
The party leaders will take to the debate stage again on Thursday, this time in French, Canada's official language along with English.
The French-language debate will cover economy and finance, environment and energy, identity, ethics and governance, foreign policy and immigration, and services to citizens.
Write to Eilís Quinn at eilis.quinn(at)cbc.ca
Related stories from around the North:
Canada: Leaders take on climate, Indigenous issues, but Arctic absent from Canadian election debate, Eye on the Arctic
Finland: Finnish EU presidency to work on stronger Arctic policy, climate change mitigation, Yle News
Norway: Norway to focus on civil society, press freedom as chair of Barents Euro-Arctic Council, The Independent Barents Observer
Russia: Andrey Chibis wins governor's elections in Murmansk, Arctic Russia, The Independent Barents Observer
Sweden: Sweden's FM calls for more EU involvement in Arctic as country hosts EU Arctic Forum, Radio Sweden
United States: Finnish and US Presidents agree on Arctic security policies, Eye on the Arctic