Riding including Arctic Quebec goes for separatist Bloc Québécois in Canada's federal election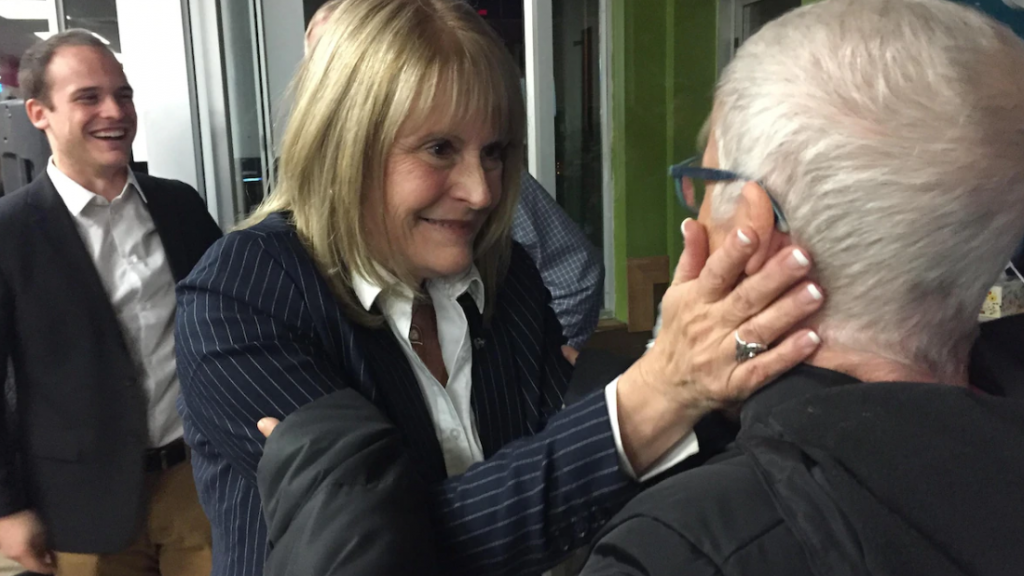 The candidate for the centre-left Bloc Québécois (BQ), the Quebec separatist party, won the riding that includes the Arctic region of the province in the federal election on Monday.
Sylvie Bérubé took the riding of Abitibi—Baie-James—Nunavik—Eeyou with 37.7 per cent of the vote.
"Thank you to the entire population of Abitibi—Baie-James—Nunavik—Eeyou for electing me as the Member of Parliament for our riding," said Bérubé in a Facebook post after her win.
"I'm proud to represent you in Ottawa."
The region had been represented by Romeo Saganash of the New Democratic Party (NDP), since 2011, when the centre-left party swept the province, demolishing the BQ, a party that had come to dominate the federal election map in Quebec. The riding had been held by the BQ's  Yvon Lévesque since 2004.
Saganash was re-elected in 2015 but did not seek reelection this term.
Kiara Cabana-Whiteley, the Green Party candidate and an Inuk originally from Kuujjuaq in Arctic Quebec, came in fifth in the riding with 3.5 per cent of the vote.
Abitibi—Baie-James—Nunavik—Eeyou riding *results
WINNER: Sylvie Bérubé, Bloc Québécois – 37.7%
Isabelle Bergeron, Liberal Party – 28.1 %
Martin Ferron, Conservative Party –  16.6 %
Jacline Rouleau, New Democratic Party – 11.9 %
Kiara Cabana-Whiteley, Green Party – 3.5 %
Guillaume Lanouette, People's Party – 1.2 %
Daniel Simon, Marijuana Party – 1.1 %
Source: Elections Canada
*Results at time of publication
The Abitibi—Baie-James—Nunavik—Eeyou riding is Canada's third largest riding geographically (854,754 square kilometres) after Canada's eastern Arctic riding of Nunavut (2.093 million square kilometres)and the riding of the Northwest Territories (1.346 million square kilometres) in the western Arctic.
Abitibi—Baie-James—Nunavik—Eeyou has a population of approximately 88,000 people and is one of the most diverse ridings in the French-speaking province of the Quebec. It includes Nunavik, the Inuit region in the Far North of the province, Cree villages and francophone towns and villages.
On a national level, at the time of publication, preliminary results put the centrist Liberal Party in minority government territory with 157 seats, with the centre-right Conservative Party positioned as the official opposition with 121 seats.
In Canada, 170 seats are needed to form a majority government.
Write to Eilís Quinn at eilis.quinn(at)cbc.ca
Related stories from around the North:
Canada: Inuit MP Yvonne Jones hangs on to Labrador riding in Atlantic Canada, Eye on the Arctic
Finland: Sámi Parliament of Finland torn on local rights, urban influence, Yle News
Norway: Political earthquake shakes up Northern Norway, The Independent Barents Observer
Russia: Career diplomat to represent Murmansk region in Russian senate, The Independent Barents Observer
Sweden: Sweden's FM calls for more EU involvement in Arctic as country hosts EU Arctic Forum, Radio Sweden
United States: Finnish and US Presidents agree on Arctic security policies, Eye on the Arctic