Nickel plant in northwest Russia shutting down its first furnace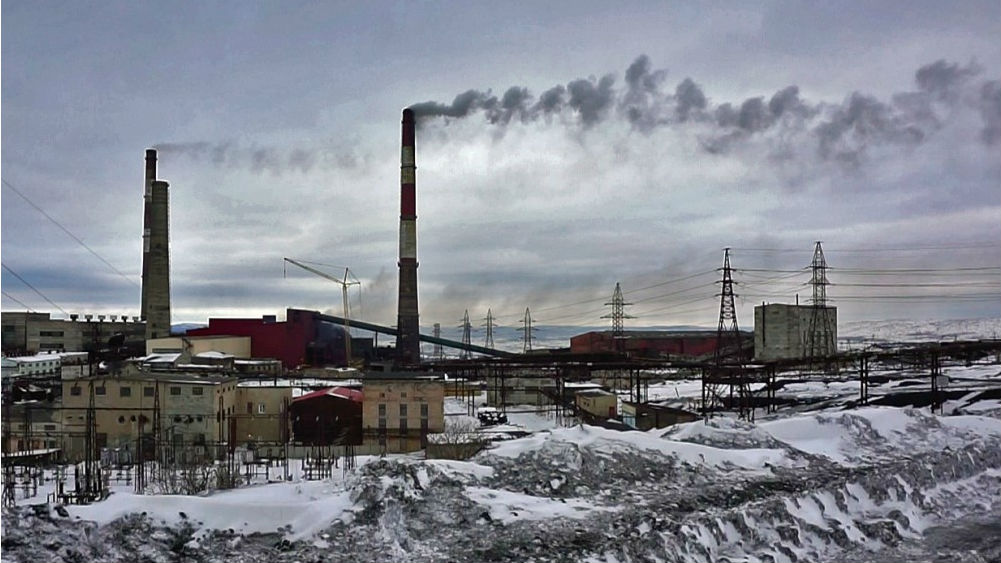 With the closure comes a 33% cut in emissions from the infamous factory in the Russian, Norwegian borderland.
Just one month after the management of Nornickel announced it intends to close down the smelter in Nikel comes the first concrete step.
"Stopping the furnaces will take place in stages, until the end of 2020," said Deputy Director of the Department for Personnel and Social Policy of Kola GMK, Igor Dukhatanov, at a meeting with city council deputies in Nikel.
"In particular, one of the three furnaces is now preparing to stop," he said as quoted by the company newspaper Kn51.
There are 44 employees at the furnace now about to turn off the heat for the last time.
Igor Dukhatanov explains how six of the 44 have agreed to retire at a preferential pension. Others will be moved to new or other production units with Kola GMK.
Kola GMK is Nornickel's subsidiary on the Kola Peninsula (northwest Russia) with mines, flotation and pellets production in Zapolyarny, smelters in Monchegorsk and the factory in Nikel that within a year will be abandoned.
Hundreds of employees
Since the announcement came in late October, the company is making a survey among the workers in the smelter workshop aimed to determine their needs and provide support to each of them based on their life situation, the newspaper informs.
In total, the plant in Nikel has about 800 employees. As previously reported by the Barents Observer, locals fear the town is doomed as the smelter is the reason why the town was built.
Pollution from the factory has been a thorn in Norwegian, Russian relations since the days of the Soviet Union. With an annual emission of about 70,000 tons of sulfur dioxide (SO2) from the plant, the closure of one of three furnaces means a cut in pollution by 33%, or about 23,000 tons of SO2.
That is indeed more than Norway's total emissions of SO2 which counted to 16,000 tons for 2018, according to Statistics Norway.
Related stories from around the North:
Canada: Moody's downgrades rating on $550M bond owed by Northern Canada mines owner, CBC News
Finland: Mining companies to pay higher deposits for environmental damage in Finland, Yle News
Greenland: Greenland isn't for sale, but it is for lease, Cryopolitics Blog
Norway: Pollution from northwest Russia shrouds Arctic Norway, The Independent Barents Observer
Russia: Murmansk region welcomes its first EV fast-charger during air pollution spike, The Independent Barents Observer

Sweden: Kiruna, an Arctic Swedish town built and relocated for mining, Cryopolitics Blog