New cultural centre will help bridge generations say Inuit in Atlantic Canada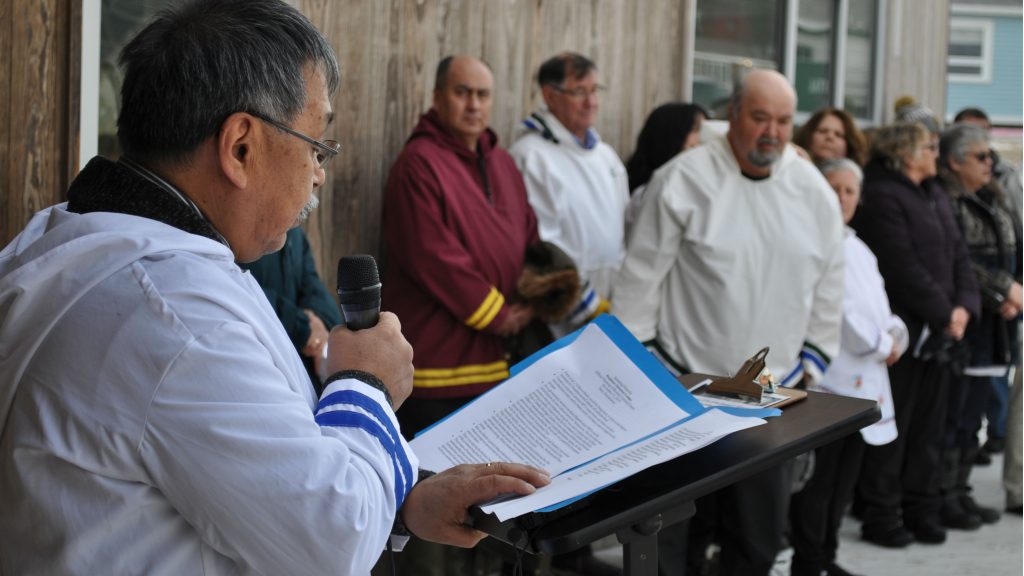 A new Inuit cultural centre opened this month in Atlantic Canada, something community representatives believe is an important step to showcasing this region's unique culture.
The Illusuak Cultural Centre (in English, "Illusuak" means "sod house") was opened on Thursday in Nunatsiavut, the Inuit region in the Atlantic Canadian province of Newfoundland and Labrador.
"It's been a long 11 years since we started working on this," Jim Lyall, Nunatsiavut's minister of language, culture and tourism, said in a phone interview.
"I remember the first meeting back in 2008 sitting with Heritage Canada, Indigenous affairs, all kinds of government departments, and saying 'we want to do this.' And now there it is, a beautiful building, our centre, something we can all be proud of. I haven't stopped smiling since Thursday."
"The stories that will be told in Illusuak will make Labrador Inuit proud"
The centre is located in Nain, a community of approximately 1,125 people. Illusuak is 13,700 square-feet and cost $18 million.  It houses a permanent exhibit that talks about Inuit history, culture and traditions, along with a theatre that can be used for lectures or performances as well as a gift shop that will be used as a showcase for regional artists and craftspeople.
There's also a story room at the centre, conceived especially for elders and youth to meet to talk about Labrador Inuit culture.
"Illusuak will help bridge the generation gap between elders and youth, encouraging open dialogue, the sharing of traditional knowledge and the vision for the future," Johannes Lampe, president of Nunatisavut, said in a news release at the time of the opening.
"The stories that will be told in Illusuak will make Labrador Inuit proud. By understanding where we came from and how we survived as a people, Labrador Inuit will have a better appreciation of who we are as individuals and as a culture continuing to evolve in a modern world."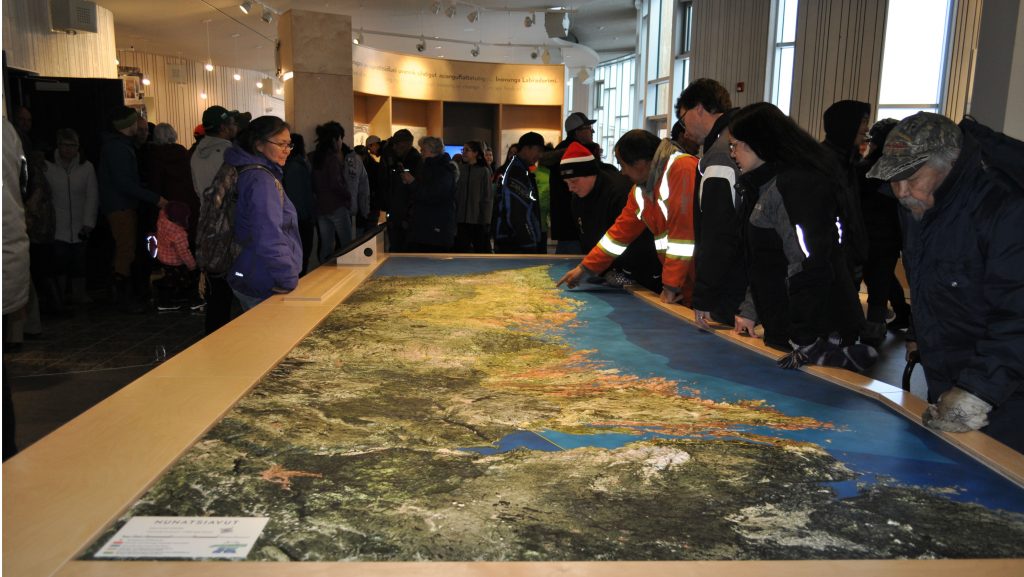 Construction on the centre began three years ago and was funded by the Nunatsiavut Government, the Government of Canada and the Tasiujatsoak Trust, a fund established in 2003 by the Voisey's Bay Impact and Benefits Agreement, when the Voisey's Bay nickel deposit was being developed in Labrador. 
The centre's opening was attended by members of the Nunatsiavut Government, elders and youth from each of Labrador's five Inuit communities, and federal Labrador MP Yvonne Jones.
Lyall says he hopes that over time, the centre's reputation will grow, and become a tourism draw for the region.
"I hope it starts attracting people from the rest of Canada, ordinary Canadians, to hear about who we are and what we are about, how we hunt, how we fish."
But beyond being minister, Lyall says the centre has great personal significance to him as well.
"Before, no matter what event it was, we'd just have to find someplace, anyplace to hold it. It could be a boardroom, basically any building that was available. But it makes such a difference having our centre now. To sit down to a meeting and be surrounded by Inuit culture and history and reminders of what Inuit have accomplished.  You feel more relaxed just sitting there."
Write to Eilís Quinn at eilis.quinn(at)cbc.ca
Related stories from around the North:
Canada: How a group of grandmothers is reconnecting youth with Inuit culture in Arctic Canada, CBC News
Finland: Sámi school preserves reindeer herders' heritage with help of internet, Cryopolitics Blog
Sweden: Sweden, Norway team up to preserve ancient rock carvings, Radio Sweden
United States: Keynote tells Elders and Youth conference in Alaska to move traditional knowledge forward, Alaska Public Media