Air links between Canada, Alaska, Greenland & Siberia could be building blocks for economic development says Quebec Inuit leader
Direct air links between Arctic Canada and Inuit regions of Alaska, Greenland and Russia could be important building blocks for economic development says Quebec Inuit leader Charlie Watt.
"Inuit unity, not just between Inuit regions in Canada, but also between Inuit in Siberia, Alaska and Greenland is more important now than ever," Watt told Eye on the Arctic in an interview after a breakfast keynote speech at Northern Lights, an Arctic business and culture conference and trade show held annually in Ottawa. 
"And the kind of business foundation air links like those could create are so important," said Watt, president of Makivik Corporation, the organization that represents Inuit in Quebec and owns First Air, an airline company that is in the process of merging with Canadian North, owned by Inuvialuit Development Corporation, the Inuit land claims organization that represents the Inuit of Canada's western Arctic.
"We are just at the beginning of this, but it needs to be explored."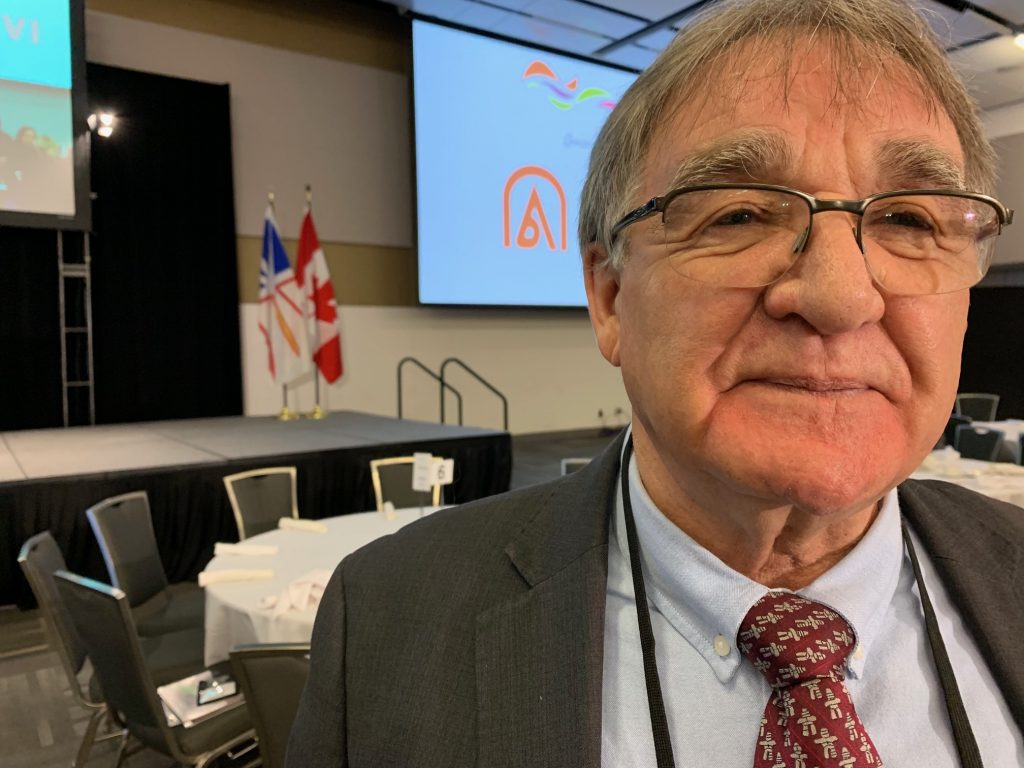 In both a 25-minute video on Makivik's history, as well as in Watt's speech Thursday morning, better connection of Arctic territories in Canada with other circumpolar regions was a recurring theme, especially as international attention increases on the region, and other Arctic countries like Russia make big investments in their northern infrastructure.
"The government of Canada is not making a meaningful investment in the Arctic," Watt said during his speech. "This is one issue that needs to change."
"What would happen if there was drilling in the Arctic and there was an oil spill?" Watt asked the audience. "On the North American side, do we have any instrument already in place? Does the government of Canada or the United States have investment in the Arctic to make sure that if a disaster took place, they could go in quickly? No, they don't have that. But if you look on the Russian side, they've already upgraded their World War 2 facilities in the Arctic. Think about it.
"We need to have some kind of commercial activities flowing back and forth between Siberia and North America. This is one of the things, that I do feel, with the airline companies that we do have now, that will bridge the two countries together."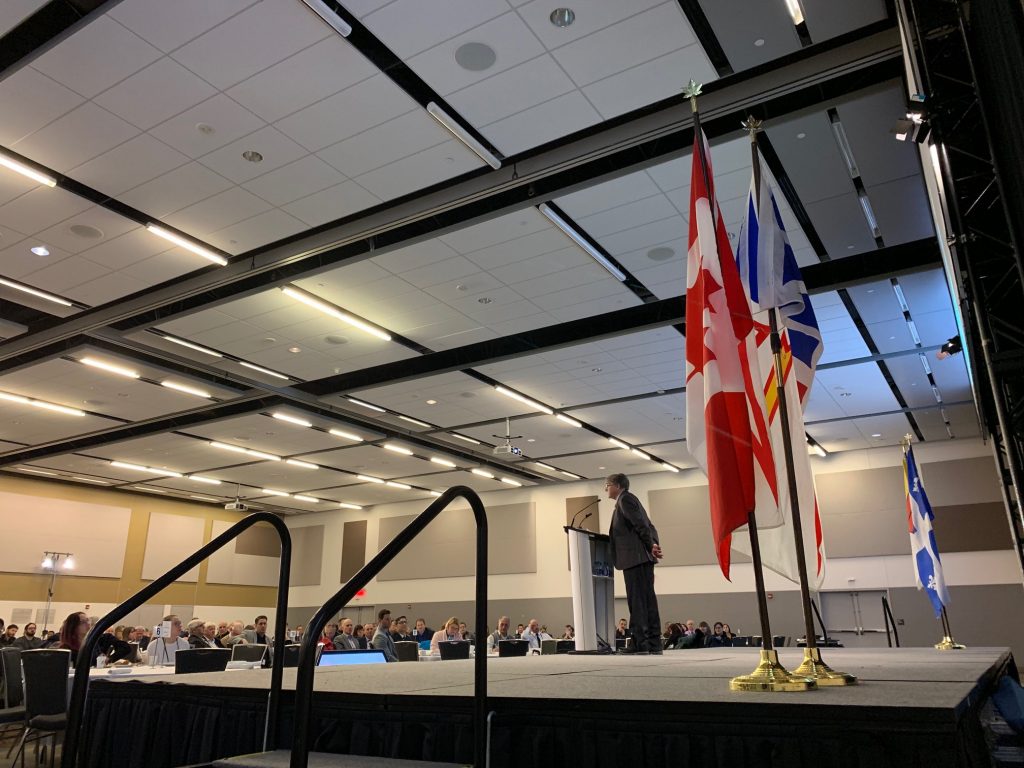 In an interview afterwards, Watt said business links would be just the first step to paving the way for a  greater pan-Inuit voice on northern issues on the world stage.
"It doesn't' matter if Inuit are in Siberia or Alaska or Canada or Greenland we are all the same culture," Watt said. "The question of arctic sovereignty is one issue that I feel Inuit need to capitalize on… and if we dont' there is a very heavy and big emphasis coming from the international community.
"The Arctic has to be run by the Inuit, there is no doubt in my mind. We know the Arctic, we know what makes it tick and how we utilize it. Now it's time for us to see how we can start engaging with industry.
"Politicians come and go, but industry is an area that provides (economic development) and also has the tendency to improve the lives of people."
Write to Eilís Quinn at eilis.quinn(at)cbc.ca.
Related stories from around the North:
Canada: Ottawa approves merger between Canadian North and First Air, CBC News
Finland: EU Boeing aircraft ban affects Norwegian Airlines flights in Helsinki, Yle News
Iceland: Canadian couple among stranded passengers after Icelandic budget airline WOW Air folds, CBC News
Norway: Longer runway for bigger planes in Kirkenes, northern Norway, The Independent Barents Observer
Russia: No more direct flights between northwest Russia's two largest cities, The Independent Barents Observer
Sweden: Scandinavian Airlines and pilots union reach agreement to end strike, Radio Sweden
United States: Alaska Airlines adds restrictions on emotional support animals, Alaska Public Media