Reconciliation means doing business differently in Canada, northerners say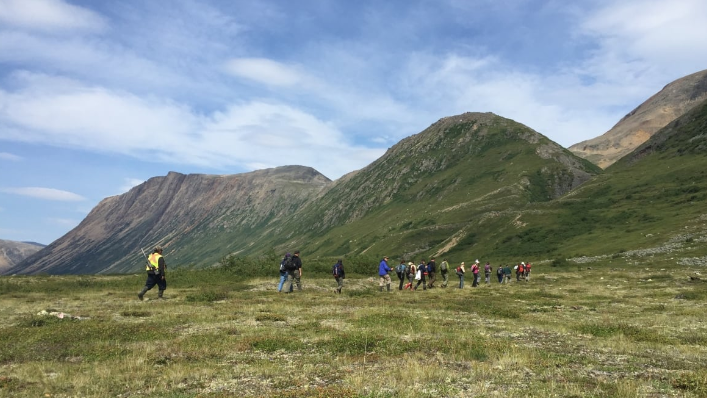 Reconciliation mean doing business differently in Arctic Canada, and taking an win-win approach to development, a Canadian Arctic conference heard on Saturday.
"Predatory behaviour is when people only look at what you can get out of the partnership," said Todd Russell, president of the NunatuKavut Community Council that represents the approximately 6,000 Inuit in southern and central Labrador in the Atlantic Canadian province of Newfoundland and Labrador. 
"The way it's been happening in the past is just not on. With reconciliation we can move outside of these predatory relationships and make them mutually beneficial to all peoples," Russell said on a morning panel titled "Business Relations in the age of Reconciliation" at the Northern Lights business and cultural conference and trade show in Ottawa.
Reconciliation has been a part of Canada's national discourse since the country's Truth and Reconciliation Commission released its report in 2015, outlining the legacy of the country's residential school system and providing guidelines and recommendations for reconciliation between Canada and Indigenous Peoples.
Economic reconciliation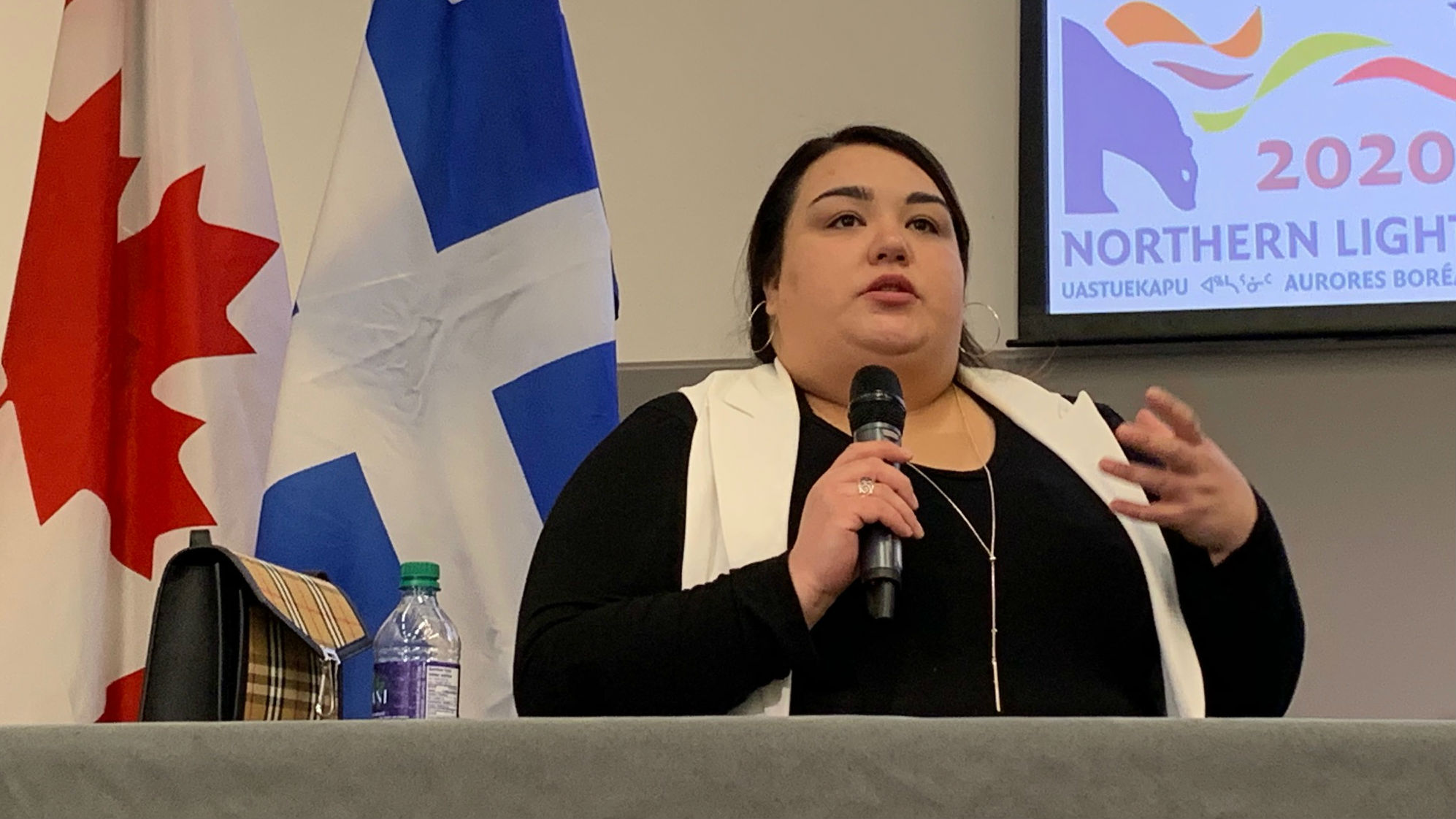 Russell's comments echoed other panellists who discussed the importance of business for economic development in the North, but how business and economic development discussions can often be overlooked in reconciliation discussions.
"As Inuit business leaders, we know (economic development) has to play an important role to play in having reconciliation," said Harry Flaherty, president and CEO or the Qikiqtaaluk Corporation, a development corporation created by the Qikiqtani Inuit Association, which represents Inuit in the Baffin region of Canada's eastern Arctic territory of Nunavut.
"In all the 94 calls to action tabled by the Truth and Reconciliation (report), only one, number 92, addresses the role of businesses," said Flaherty, who also sits on the board of directors of the Inuit Development Corporation Association, which was formed in 2018 by Canada's Inuit development corporations in the Northwest Territories, Nunavut, and the provinces of Quebec and the Atlantic province of Newfoundland and Labrador, to better coordinate and respond to Arctic development issues with a unified voice.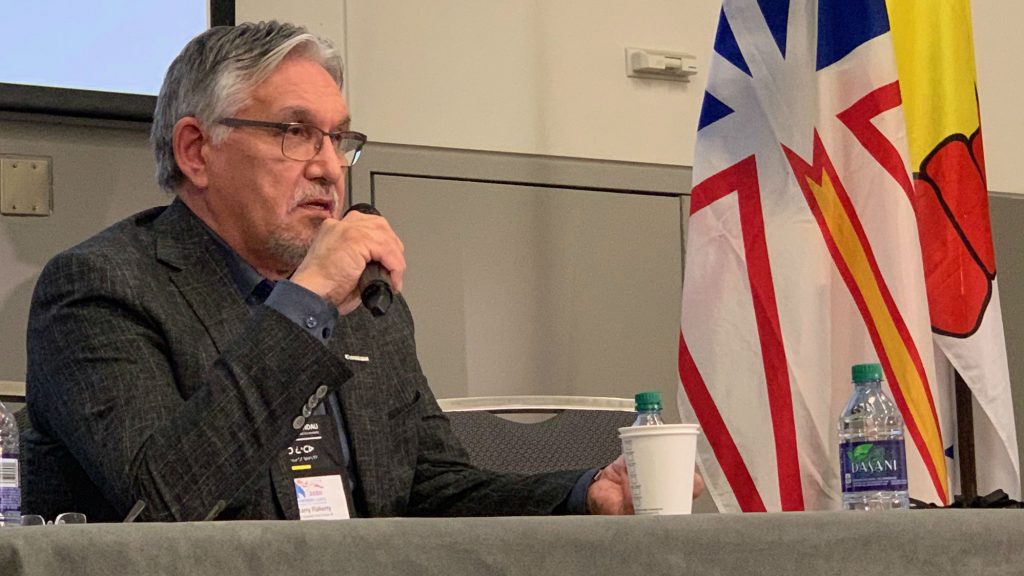 "For me, some of the most important and practical aspects of these call to actions was focusing on building respectful relationships and ensuring community long-term sustainable economic benefits. As an Inuit development corporation, we must ensure that any business venture we enter into reflects those core principals."
Culture, environment part of economic sustainability, says speaker
Gary Baikie, the superintendent of the Parks Canada Torngat Mountains National Park in northern Labrador in the Inuit region of Nunatsiavut,  says the transformation of the park's base camp to an Inuit business, is an important example of the kinds of opportunities possible even in remote regions. 
The Torngat Mountains Base Camp and Research Station is now operated by the Nunatsiavut Group of Companies, the business arm of the Nunatsiavut Government, and Air Borealis with Parks Canada becoming an "anchor tenant."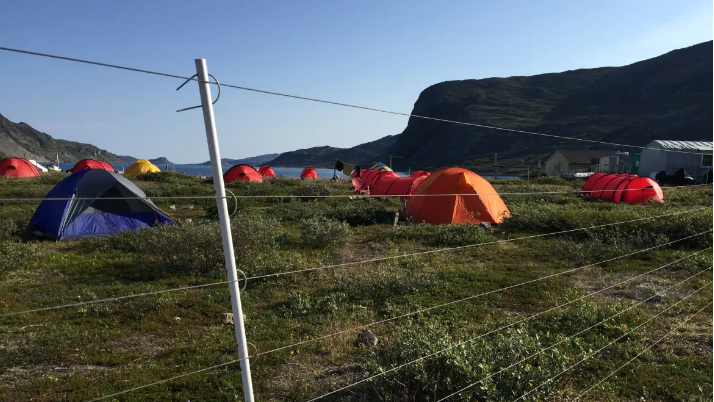 The cooperative management board is made up of Inuit from Nunavik, the Inuit region of Arctic Quebec, and Nunatsiavut.
"Visitors have life changing experiences in the park in the company of Inuit," Baikie said. "We need to make sure that the reconciliation we see through the operation of base camp aligns with business. 
"Economic development in the age of reconciliation must be culturally, environmentally and financially sustainable. We cannot expect a business to maintain sustainability on its own. All partners have a role to play in all components of the triple bottom line.
"We all need to commit to cultural and financial sustainability. In the business world, it's often said that 'time is money.' Well, let's redefine that. In the spirit of reconciliation, we should say, 'money is time on the land.'"
Northern Lights ran February 5-8.
Write to Eilís Quinn at eilis.quinn(at)cbc.ca. 
Related stories from around the North:
Canada: Air links between Canada, Alaska, Greenland & Siberia could be building blocks for economic development says Quebec Inuit leader, Eye on the Arctic
Finland: The Arctic railway: Building a future… or destroying a culture?, Eye on the Arctic special report
Norway: Norway's Equinor to drill new Arctic well in Barents Sea, The Independent Barents Observer
Russia: Russian company Gazprom finds more gas than expected in future Arctic field, The Independent Barents Observer
Sweden: Sami indigenous village wins historic land use case over Swedish state, Radio Sweden
United States: Seattle council votes to withhold business from oil companies that explore Arctic Refuge, Alaska Public Media