Many Northern communities were warmer than usual in 2022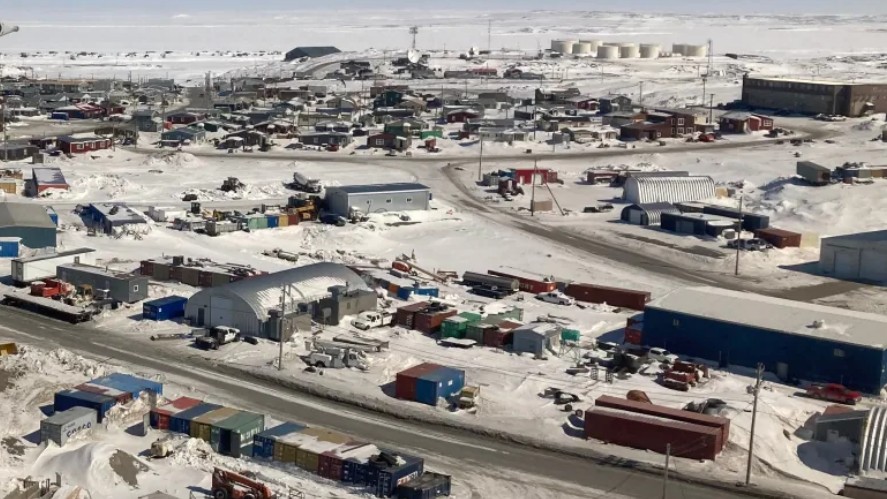 From flooding, to very hot temperatures and some odd winters, all three territories saw a variety of unusual climate events over the last year. 
And, it might not seem too surprising — many communities experienced warmer years than usual in 2022, according to data from Environment Canada.
Between June 1 and Aug. 22 alone, 166 daily temperature records were broken across the N.W.T., Yukon and Nunavut.
Rankin Inlet, Nunavut, had its eighth-warmest year on record, based on the mean temperature – a sum of the high and low temperatures during a 24-hour period and dividing them by two — which was –9.4. C for the year. That's 1.1 C above the recorded average.
Baker Lake, Nunavut, and Old Crow, Yukon, both had their tenth-warmest years on record. Baker Lake's mean temperature was -10.1 C, compared to its normal of –11.3 C. Old Crow's mean temperature was –7.5 C compared to its normal of –8.3 C.
Right on their heels was Watson Lake, Yukon, which had its 11th-warmest year with a mean temperature of –1.7 C, compared to –2.4 C.
Inuvik, N.W.T., was 1.5 C above normal, at –6.7 C compared to –8.2 C.
Many other N.W.T. communities had more average years. Yellowknife saw its 30th-warmest year, based on 80 years of data.
In Nunavut, Iqaluit had its 16th-warmest year.
On the other side of the temperature scale was Fort Liard, N.W.T., which had its 13th-coldest year in 43 years. It was not significantly colder, though, being about one degree below what would be considered normal. It also had one of its driest years, based on 30 years of data. It had only 60 per cent of the rain that it would see in a normal year. 
It was also considerably dryer in Yellowknife and Fort Simpson, N.W.T., which each saw their fifth- and seventh-driest years, respectively, on record.
In the Yukon, Mayo and Whitehorse had very wet years — likely not surprising to those living there. Whitehorse saw 116 per cent of its normal rainfall in 2022.
While there isn't a lot of information about Nunavut's precipitation based on Environment Canada's data, two communities for which there is data — Resolute and Cambridge Bay — saw pretty normal years.
With files from Shannon Scott
Related stories from around the North: 
Russia: What is happening with Arctic weather? Moscow wants to know, The Independent Barents Observer
Canada: Yukon smashes 8 high temperature records this past weekend, CBC News
Norway: Extreme rain over Svalbard is caused by less sea-ice, The Independent Barents Observer
United States: Bering Sea region focus of recent papers on climate risk to northern communities, Eye on the Arctic