Arctic volleyball wins: Canadian Olympian reflects on time in Nunavik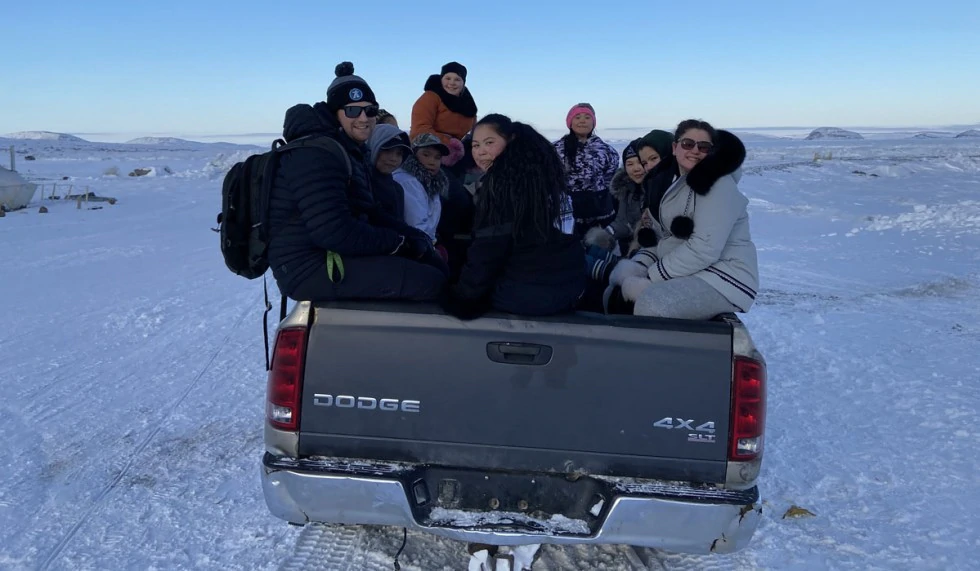 In light of recent events, my focus and attention have undoubtedly been directed towards my plan of attack for Tokyo 2020 and the new schedule to go with it.
Uncertain times are never easy. But in moments like this we have an opportunity to sit down and reflect. To soak in our previous experiences. So, here is a little glimpse of some of the work I do when I am not pursuing my Olympic dreams.
Tasiujaq, Nunavik, Quebec. February 23rd. An unusually mild -23c. The rope extends from the gym wall and wraps around the closest pole. The pole is wobbling badly. I run over to tighten the other side of the net just enough so we can dash back to the pole and strap it down a little tighter. The net sags and dances around until we finally have it just right. Sure, it droops a little in the middle, and that pole is practically floating, but it resembles a net and will do its job. This is a far cry from my usual relationship with a volleyball net. When I walk into a massive stadium, the stability of the net poles is the last thing on my mind. But, perspective shifts dramatically every time I come up here.