Climate change driving narwhals to change migration timings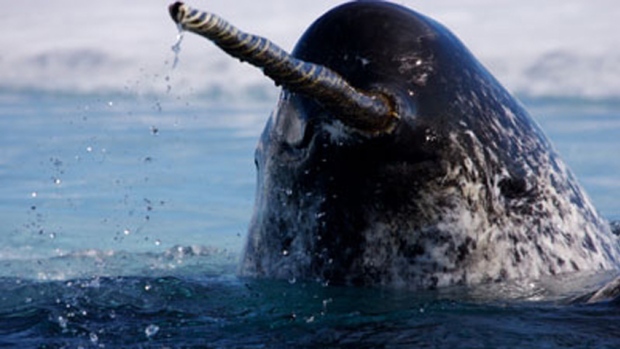 Researchers have detected striking changes in narwhal migration times driven by climate changes in the North.
"Our long-term dataset identified that passage boundary crossing dates were associated with changing sea ice dynamics as a result of climate change," the researchers said in their paper published Monday in the journal The Proceedings of the National Academy of Sciences.
"Decreases in basin-scale sea ice minimum were associated with individuals spending more time in their summering grounds."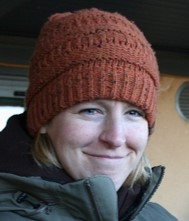 Narwhals are whales whose natural habitat spans the arctic regions of Russia, Greenland and eastern Canada.
The animals migrate seasonally, moving south to deeper water areas in winter once sea ice starts to form.
Population surveyed in Canadian Arctic 
To do the study, researchers looked at the satellite data for 40 tagged Narwhals from 1997 to 2018 in Canada's eastern Arctic. They found that the population surveyed was staying 10 days longer per decade in their summer areas.
This mirrors what's been observed for climate-driven sea ice loss in the region, the researchers say.
"The way that they were changing when they were exiting the summer area really closely follows this broadscale climate change indicator," Courtney Shuert, the paper's lead author and a postdoctoral fellow at the University of British Columbia and the University of Windsor, said in a phone interview.
"This was a very important finding for us, and really shows that climate change is playing a huge role in behaviour."
Adaptations
Narwhal are believed to live to 100 years or more.
The paper describes marine mammals like narwhals as among the most sensitive to environmental change due to their long life span and what's described as "narrow habitat preferences," with longevity a possible obstacle to responding evolutionarily. 
Changing migration timing is an avenue available to them to respond to the changes in their habitat, the research says.
"Even though they might not be able to keep pace with the rate of change of climate with things like evolution because of their long generation times, what we're really highlighting here is that they have this adaptability to change their behaviour over single lifetimes of individuals in order to match the rate of change within their environment," Shuert said.
"So in the broader context this is a really good sign that these long living species can use behaviour as a way to adapt."
Write to Eilís Quinn at eilis.quinn(at)cbc.ca
Related stories from around the North: 
Canada: Climate change could lead to viral spillover in Arctic says study, Eye on the Arctic
Greenland: Glowing snailfish full of antifreeze proteins found off coast of Greenland, Eye on the Arctic
United States: Alaska's Bering snow crab, king crab seasons cancelled, The Associated Press