COVID-19 pandemic raises hard questions about health disparities, says Int'l Inuit org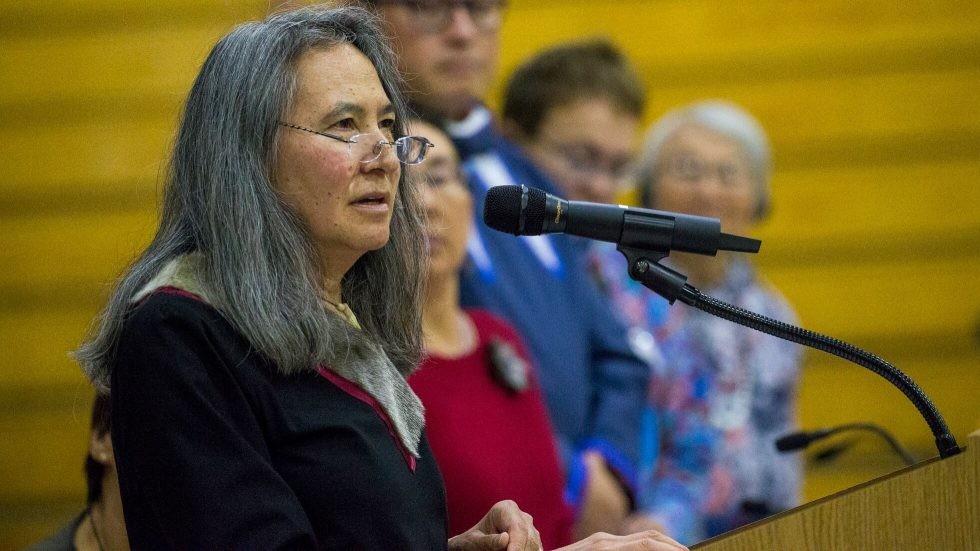 The COVID-19 pandemic has highlighted the huge disparities between Inuit communities and the South and will require urgent attention in the coming years, says the Inuit Circumpolar Council (ICC). 
"The issues we have been working to overcome for decades, such as overcrowded housing, lack of proper sewage and potable water systems, high rates of TB, and poor broadband connectivity become starkly evident during a pandemic, and increase the risks of spreading the disease," ICC Chair Dalee Sambo Dorough said in a news release on Tuesday.
The organization also said the strain of social distancing on Inuit culture is not easily mitigated by technology in a region of the world without broadband, the way it is in the South. 
"Inuit across our homelands are working to maintain our traditional culture under very trying circumstances," Dorough said. "We are used to living together in groups. Social distancing is a foreign concept and our past experiences with such an advisory were triggered by devastating illnesses such as tuberculosis (TB), measles, and polio."
'An unfortunate and stark disparity'
The ICC's Circumpolar Inuit Health Steering Committee (CIHSC) said the impact of this on the health of Inuit communities, no matter what country they're in, is an ongoing concern.
"While those outside of the Arctic are simply turning to technology for work and otherwise, access and availability to basic and affordable broadband across much of Inuit Nunaat, especially during this time of a global pandemic, has created an unfortunate and stark disparity. Connectivity is essential. These disparities have been seen to have adverse effects in other populations and have shown to increase the rates of COVID-19."
The CIHSC said these issues would be discussed at an Inuit Health and Well-Being Summit planned later on in Canada in 2020.
"The committee is considering how to bring forward the lessons learned from this pandemic to ensure future preparedness, and identify strategies and priorities to fully close the existing gaps and end the disparities," the ICC said.
"Our concern has only increased because we see the compounded threats to our basic health and well-being manifesting themselves in a very real way."
ICC is an organization that represents the approximately 180,000 Inuit in Alaska, Canada, Greenland, and Chukotka, Russia.  
Related stories around the North:
Arctic: Roundup of COVID-19 responses around the Arctic, Eye on the Arctic
Canada: COVID-19 shouldn't overshadow ongoing fight against TB, Canadian Inuit leaders say, Eye on the Arctic
Finland: Visits to commercial establishments down sharply in Finnish Lapland, Google data, Yle News
Greenland: COVID-19: Arctic science expedition postpones flight campaign after trainee tests positive for virus, Eye on the Arctic
Norway: Norwegian Arctic wilderness tourism hit particularly hard by coronavirus, The Independent Barents Observer
Russia: Novatek construction site faces fastest growing coronavirus outbreak in northern Russia, The Independent Barents Observer
Sweden: Why are Sweden's politicians taking a different tack for coronavirus?, Radio Sweden
United States: Arctic borough pulls out of deal with bankrupt Alaskan airline, reaffirms right to seize assets in emergency, Alaska Public Media